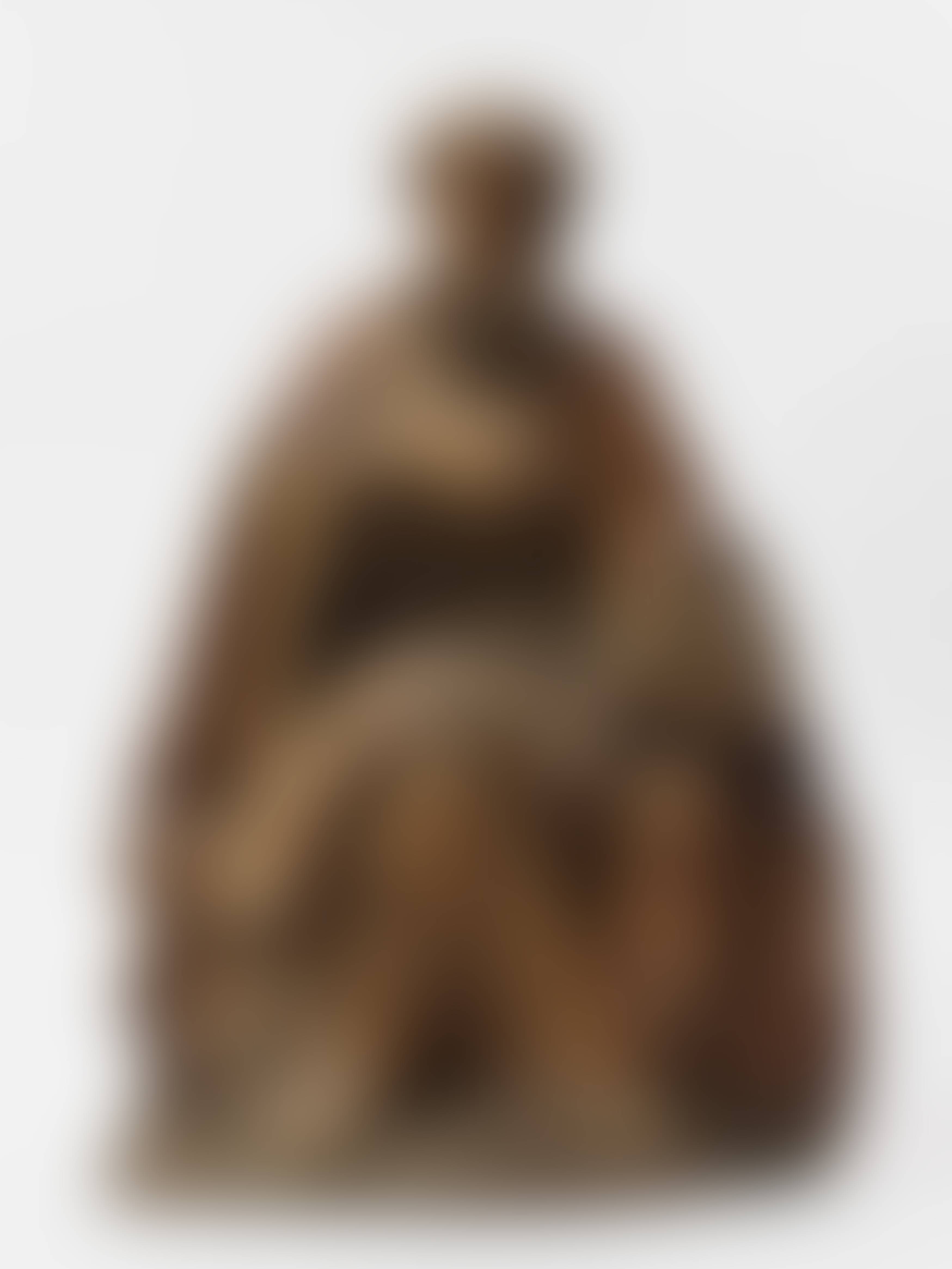 Sell Through Rate: 0%
Artwork:
Saint John The Baptist - Master Of Rabenden (Active In Munich In The 1St Third Of The 16Th Century), Circa 1515/20
Medium:
Limewood, back hollowed out, scuffed. Probably previously painted.
Marks:
Seated on a bench, facing the viewer directly, his right hand pointing to a book and a lamb. In heavily draped robes gathered on his knees, characteristic of the Master. Probably formerly the middle part of an altar shrine. Von Halm, p. 71, and Rohmeder, p. 54, attributed to the Master of Rabenden as his own work: cf. Halm, Philipp Maria, Der Meister von Rabenden und die Holzplastik des Chiemgaues, in: Jahrbuch der Koniglich Preussischen Kunstsammlungen Vol. 32 (1911), p. 59 -84, here: pp. 71, 75. - Rohmeder, Jürgen, Der Meister des Hochaltars in Rabenden. Munchner Kunsthistorische Abhandlungen III. Munich 1971, catalogue number A 21 and illustration 9
Category:
Sculptures And Ceramics
Artwork details :
Interested in buying this artwork - place your bid HERE!
Provenance:
Salomon Collection - 1911 Nuremberg art trade according to Halm 1911 - Lepke Berlin Auction 1710 1914, lot 89, plate 13 - Weinmuller Auction 105 15-17/03/1967, lot 1257.