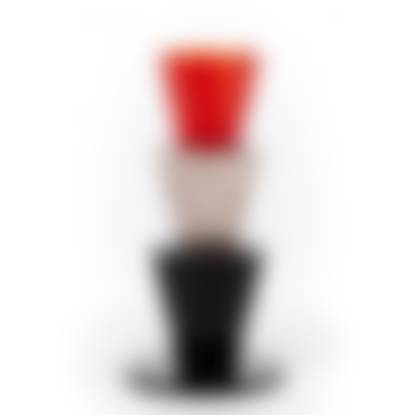 Sell Through Rate: 100%
Artwork:
Sergio Asti - Twiggy
Medium:
Vase composed of three truncated cone elements, circular base in black blown glass, colorless zanfirico lattimo, amethyst and red.
Category:
Sculptures And Ceramics
Artwork details :
Vistosi, Murano, 1980s
Low Estimate:
$1021
[-11%]
High Estimate:
$1134
[-20%]
Notes:
Multiple signed and numbered under the base 'S. Asti x Vistosi 9/33.