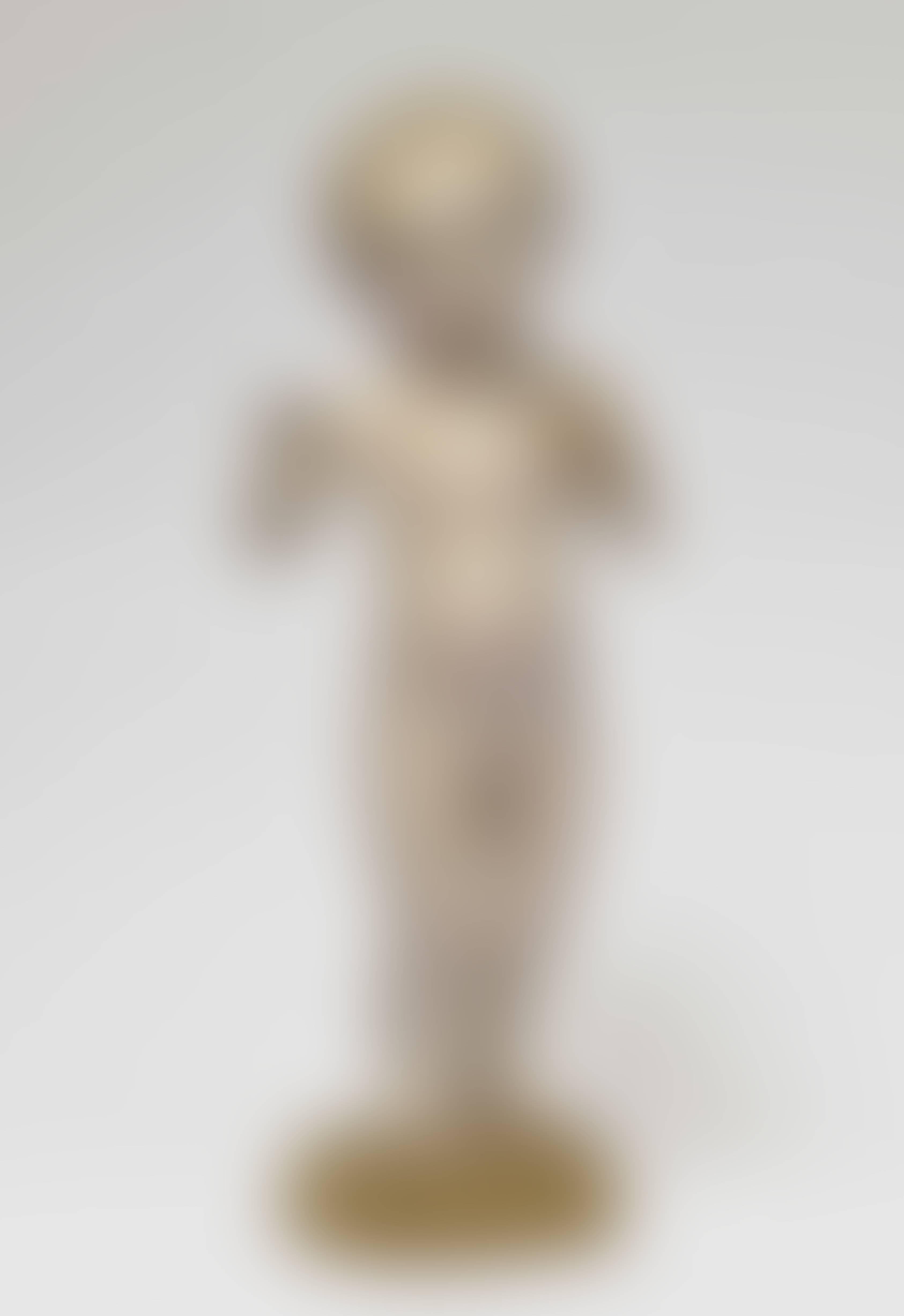 Sell Through Rate: 100%
Artwork:
The Christ Child - Workshop Of Master Of Seeon (Active In Muhldorf Circa 1425-1445), Circa 1430/40
Medium:
Hardwood, carved in full round. Mounted on pedestal.
Category:
Sculptures And Ceramics
Artwork details :
Interested in buying this artwork - place your bid HERE!
Provenance:
Weinmuller, Munich, Auction 105, 15-17 March 1967, lot number 1246.
Notes:
Standing turned slightly to the right, an orb in his left hand (added). Polychrome painting restored, some losses to the surface colour. Realistically modelled with lifelike quality, similar to the Christ Child of Altenhohenau by the Master of Seeon. The Master of Seeon is named after his famous sculpture of the Virgin enthroned with Child from the Bendictine Monastery at Seeon. It is one of his most important works and has been at the Bayerisches Nationalmuseum in Munich since 1855. It is possible that this famous master, and his byname, could be the named sculptor Hans Paldauf, who settled in Passau in 1459 having left Salzburg. Cf. Miller, Albrecht, Der Meister von Seeon, in: Mühldorf am Inn, Salzburg in Bayern, 935. 1802. 2002. Mühldorf 2002, p. 132 - 145.