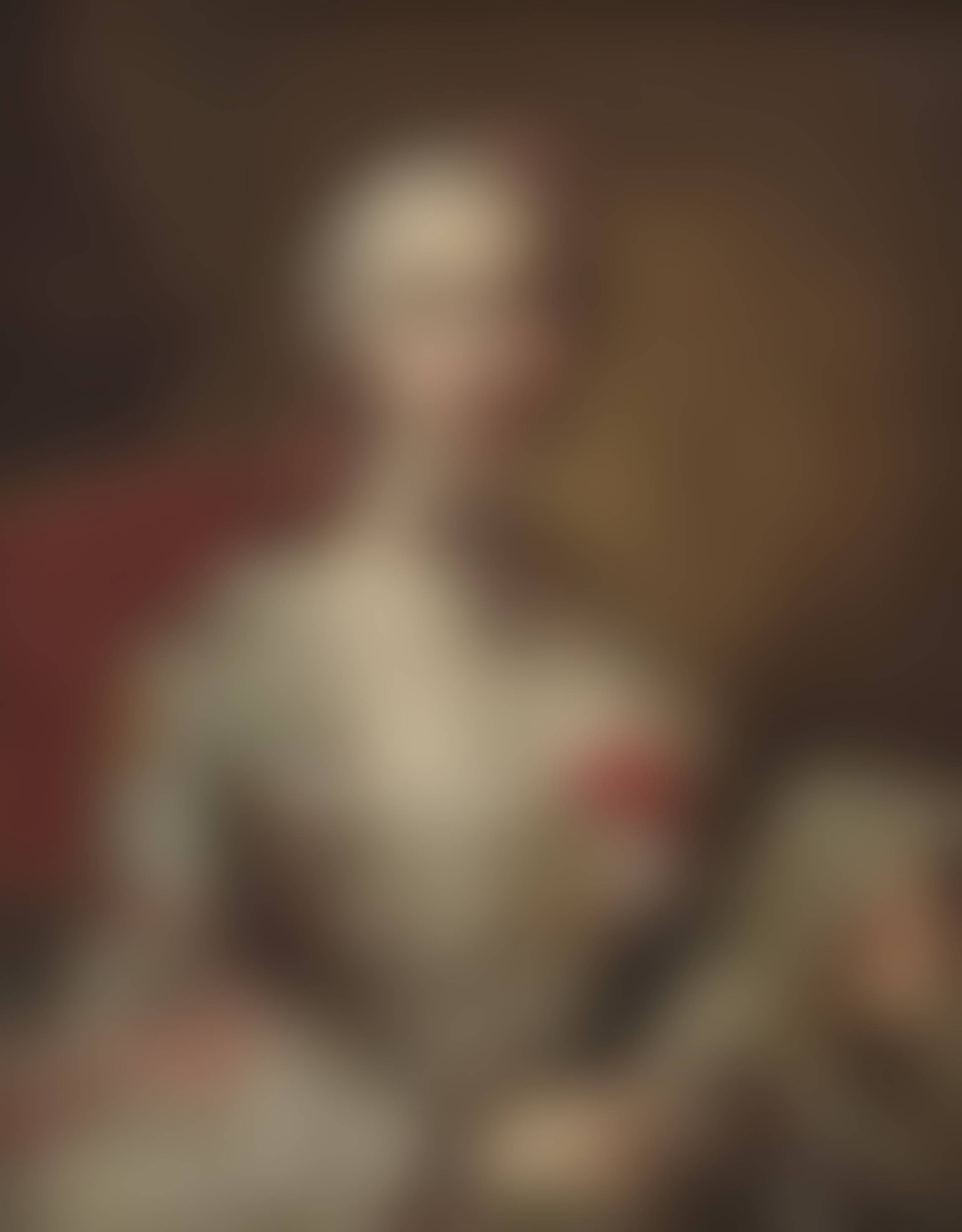 Sell Through Rate: 0%
Artwork:
The Elder Johann Heinrich Tischbein - Princess Christiane of Waldeck and Pyrmont
Artwork details :
Interested in buying this artwork - place your bid HERE!
Notes:
Relined. Restored. Frame of the period; Half-length figure, sitting in an armchair to the right. Wearing a beautiful silk dress with lace trimmings and a floral decoration at the neckline, precious diamond parure. In the background a column as a symbol of dignity. The sitter, Christiane Henriette Princess of Waldeck and Pyrmont, born as Countess Palatine of Pfalz-Zweibrücken-Birkenfeld, was an aunt of the later first Bavarian King Maximilian I Joseph. Her identity is revealed by the physiognomic similarity to her mother Karoline, born Countess of Nassau-Saarbrücken, and the brothers Christian IV. Duke of Pfalz-Zweibrücken and Friedrich Michael of Pfalz-Zweibrücken-Birkenfeld. Comparable is her portrait in Arolsen castle, a state portrait. In the family portrait of 1756 she also appears with the same physiognomy, but more mature. It can be assumed that the present portrait should therefore have been painted around 1752/53. Christiane Princess of Waldeck and Pyrmont seems to have been an intellectually stimulating personality. In this context, the two carnation blossoms on her décolleté are also of some interest: Red carnations stand for passion and desire, white carnations are a symbol of marriage and eternal love (since 1741 Christiane was married to Karl Prince of Waldeck and Pyrmont). The portrait of the princess was also included in the beauty gallery of Wilhelmsthal castle near Calden, which was built between 1751 and 1760 for Landgrave Wilhelm VIII of Hessen-Kassel.; Expert opinion from Dr. Marianne Heinz, Kassel, 24 October 2008.