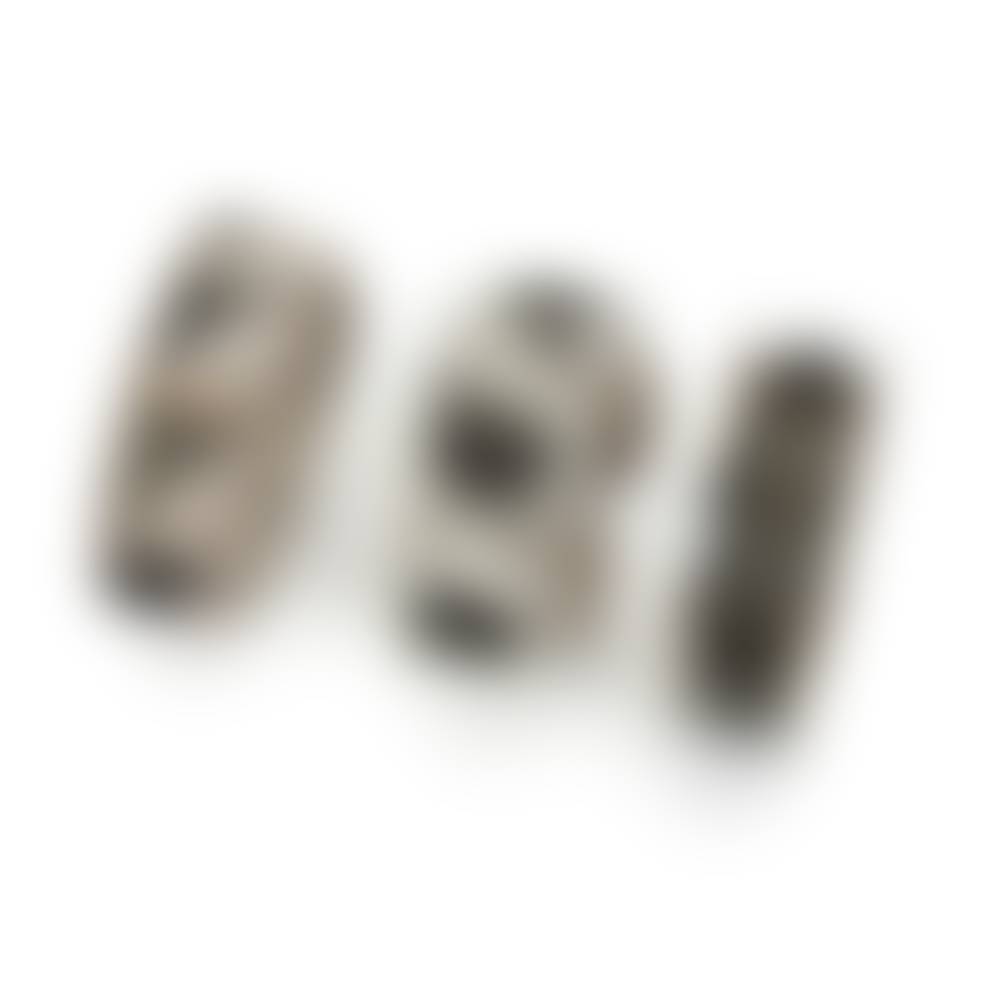 Sell Through Rate: 100%
Artwork:
Three Enrique Ledesma Sterling Silver And Obsidian Bracelets
Medium:
Comprising a bracelet with rectangular obsidian cabochons (6.25' C x 1.25' H), a bracelet with rounded obsidan tubes (6.5' C x.875' H), and a bracelet with obsidian inlay (6.5' C x .875'), 3 pieces
Marks:
Each stamped for Enrique Ledesma; Further stamped: Sterling or 925 / Mexico; Two stamped with Eagle 3
Category:
Jewelry And Wearable Art
Artwork details :
Circa 1950; Taxco, Mexico
Provenance:
The Collection of Cindy Tietze-Hodosh and Stuart Hodosh
Notes:
247.0 grams; Each in overall good condition with tarnishing and light scratches commensurate with age. Each wrist opening is over 2'. The first bracelet with minor nicks to the silver and minor abrasions to the obsidian. The second bracelet with scattered dents to the silver and chips/breaks to some obsidian tubes (one break appears to have been polished down). Third with minor surface abrasions to the obsidian, one obsidian with a small chip and one with a small crack to one corner. The third with minor dents to the silver.