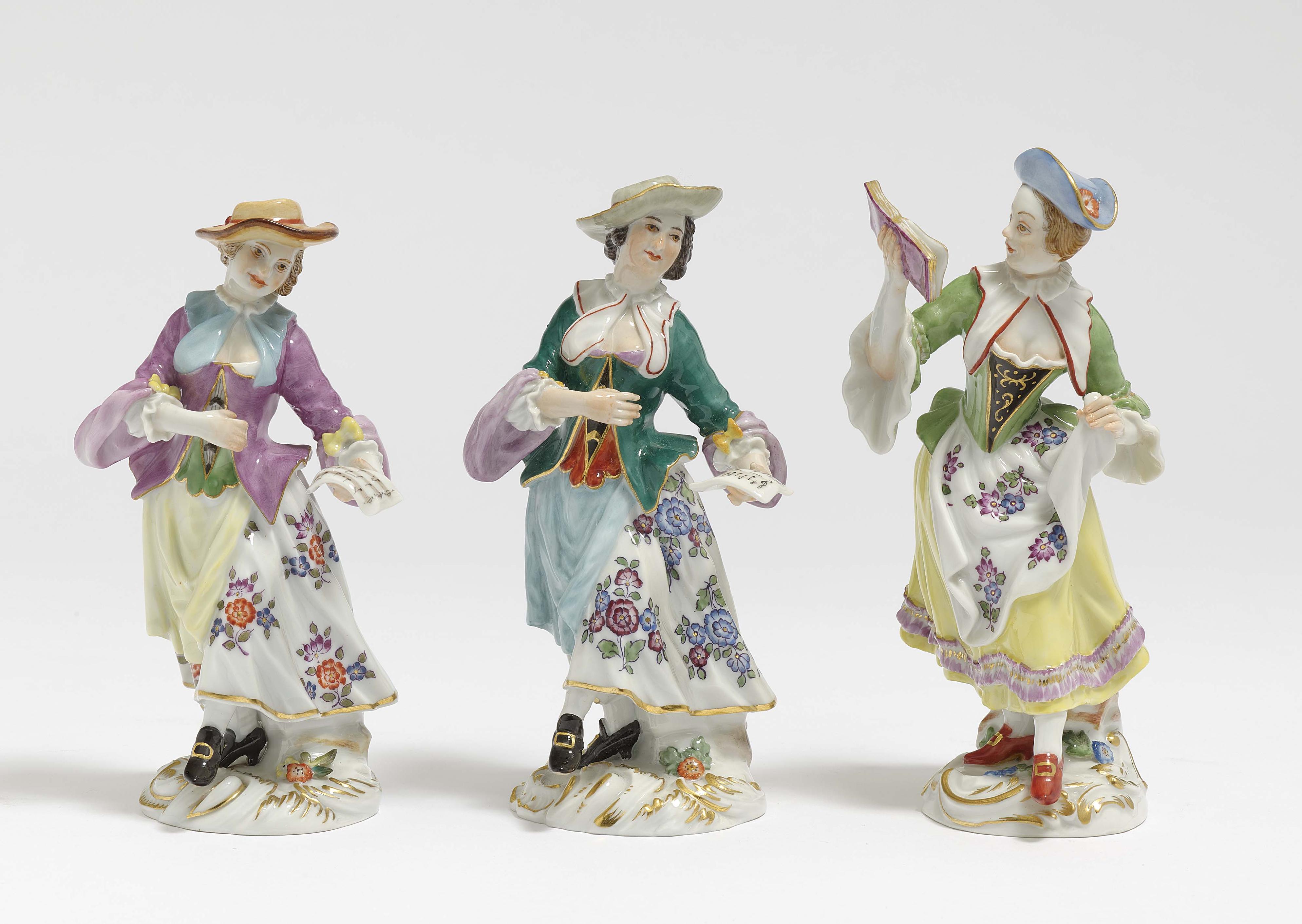 Sell Through Rate: 0%
Artwork:
Three Female Singers From The "Galante Kapelle" - Meissen, After The Model By F. E. Meyer
Size:
Height 13 and 14 cm
Medium:
Porcelain. Coloured and gold decoration.
Marks:
Blue crossed swords marks, model number 60033 and 60045.
Category:
Sculptures And Ceramics
Artwork details :
Interested in buying this artwork - place your bid HERE!