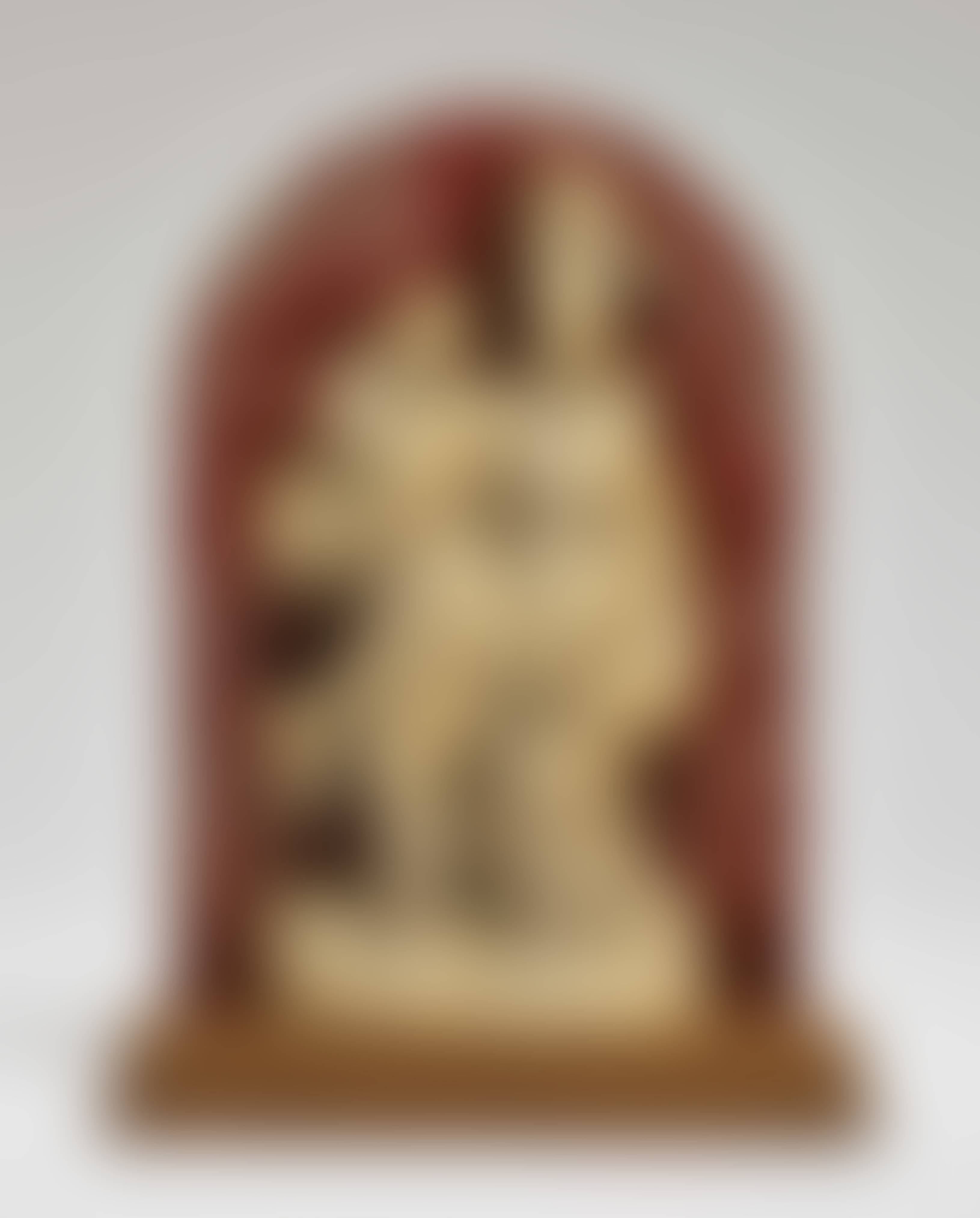 Sell Through Rate: 0%
Artwork:
Two Water Nymphs - Dutch, Circa 1620/30
Medium:
Ivory relief. Mounted on a wooden plinth with back plate.
Marks:
Two female nudes with a jug, partially covered by billowing drapery, naturally modelled base with a tree trunk. Figures with elongated proportions. Cracks forming, especially on right figure. Expressive body modelling. The motif is probably based on a copper engraving published in 1616 by Jan Saeredam, after a lost sanguine drawing by Hendrik Golztius, reproduced in Theuerkauff, Christian, Elfenbein. Reiner Winkler Collection, Vol. II, no location given, 1994, p. 44, illustration 12a.
Category:
Sculptures And Ceramics
Artwork details :
Interested in buying this artwork - place your bid HERE!