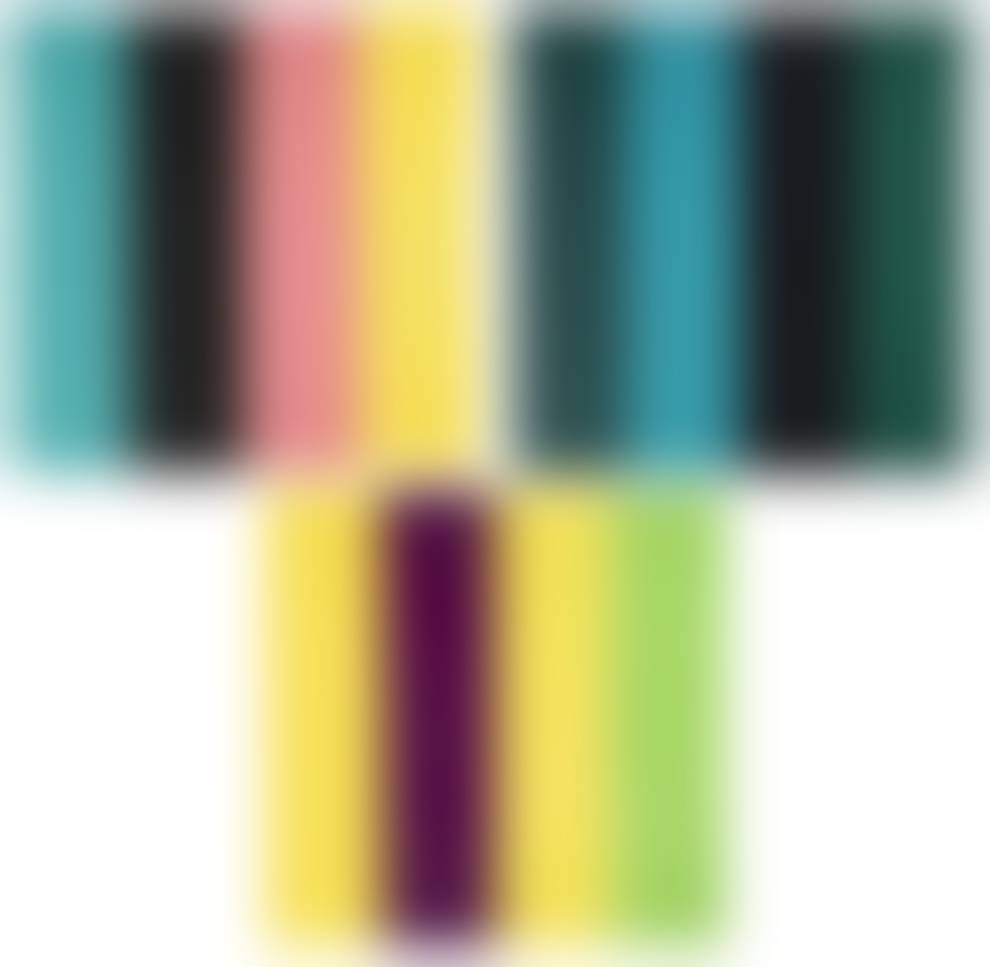 Sell Through Rate: 100%
Artwork:
Penelope Krebs - Untitled 90-12 (green, turquoise, black, green); Untitled 90-15 (yellow, purple, yellow, green); Untitled 90-6 (turquoise, black, pink, yellow)
Size:
each: 111.8 x 111.8 cm
Medium:
each: Oil on canvas stretched around panel
Marks:
each: Signed verso: P. Krebs
Provenance:
Thomas Babeor & Co., La Jolla, CA; Property from a Corporate Collection, San Diego, CA; Acquired from the previous, April 1994
Notes:
Each: Generally good condition. Visual: The first: Light surface scratches throughout. Lines of craquelure in the upper corners. A few flecks of paint loss along the lower left edge. The second: Light surface scratches scattered throughout, the largest an 8' scratch in the center of the purple band. The third: Light surface scratches and scuff marks scattered throughout. Two tiny spots of white paint in the teal and black band. A 2.5' area of discoloration along the length of the yellow edge.Blacklight: The first: No evidence of restoration under blacklight. The second: A 2' line of touch-up lower right. The third: The area of discoloration fluoresces under blacklight. Each: Unframed.