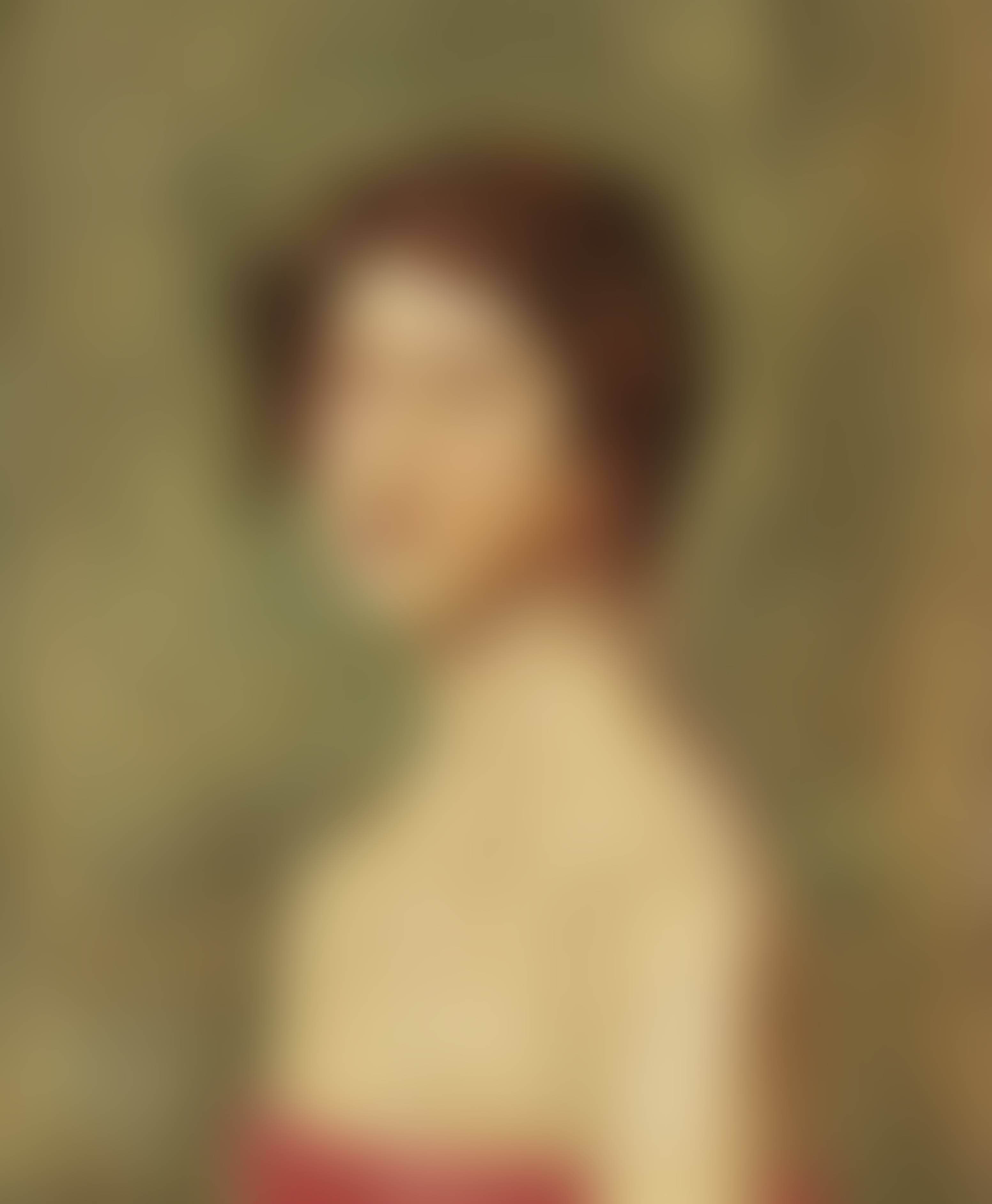 Sell Through Rate: 0%
Artwork:
Wilhelm Trubner - Girl With Red Drapery
Marks:
Signed lower left. Inter alia inscribed 'W. Trübner' (in own hand) in blue chalk on the stretcher. Damage to frame.
Artwork details :
Interested in buying this artwork - place your bid HERE!
Provenance:
'Nachlass Wilhelm Trubner'. Lepke Auction, Berlin , 4 June 1918, catalogue number 134 (with illustration plate 69): 'Junges Mädchen mit dunklem Haar und roter Draperie'; Privately owned in Baden-Württemberg since 1992
Notes:
In Klaus Rohrandts opinion the sitter resembles Trübners painting student Ulla Marx. The present portrait is a typical portrait from the artists mature period. The first impression of a certain rigidity of expression is counterbalanced by the deliberate emphasis on the eyes, mouth and hair, whose significance as 'erogenous zones', thus a symbol of the instinctive, is decisively emphasized by Klaus Rohrandt in his expert opinion. Literature: Beringer, Joseph August, Trübner - The Master Painting. Stuttgart / Berlin 1917, p. 347 (with ills.): dated there 1911. - Rohrandt, Klaus, Wilhelm Trübner (1851-1917). Critical and descriptive catalogue of all paintings, drawings and prints. Kiel 1974 (diss. phil.), WVZ no. G 139. Exhibitions: Brakls Moderne Kunsthandlung, Munich, exhibition Wilhem Trübner. Munich 1910, No. 18 - The painting was also presented at the Trübner Exhibition Karlsruhe 1911 (No. 186), at the Great Art Exhibition Düsseldorf 1911 (No. 840), at the Baltic Art Exhibition Malmö 1914 (No. 2628) and at the Munich Art Exhibition 1917 (No. 2468). Expert opinion by Dr. Klaus Rohrandt, Bordesholm, 6 June 1995 (copy): there dated 1907.