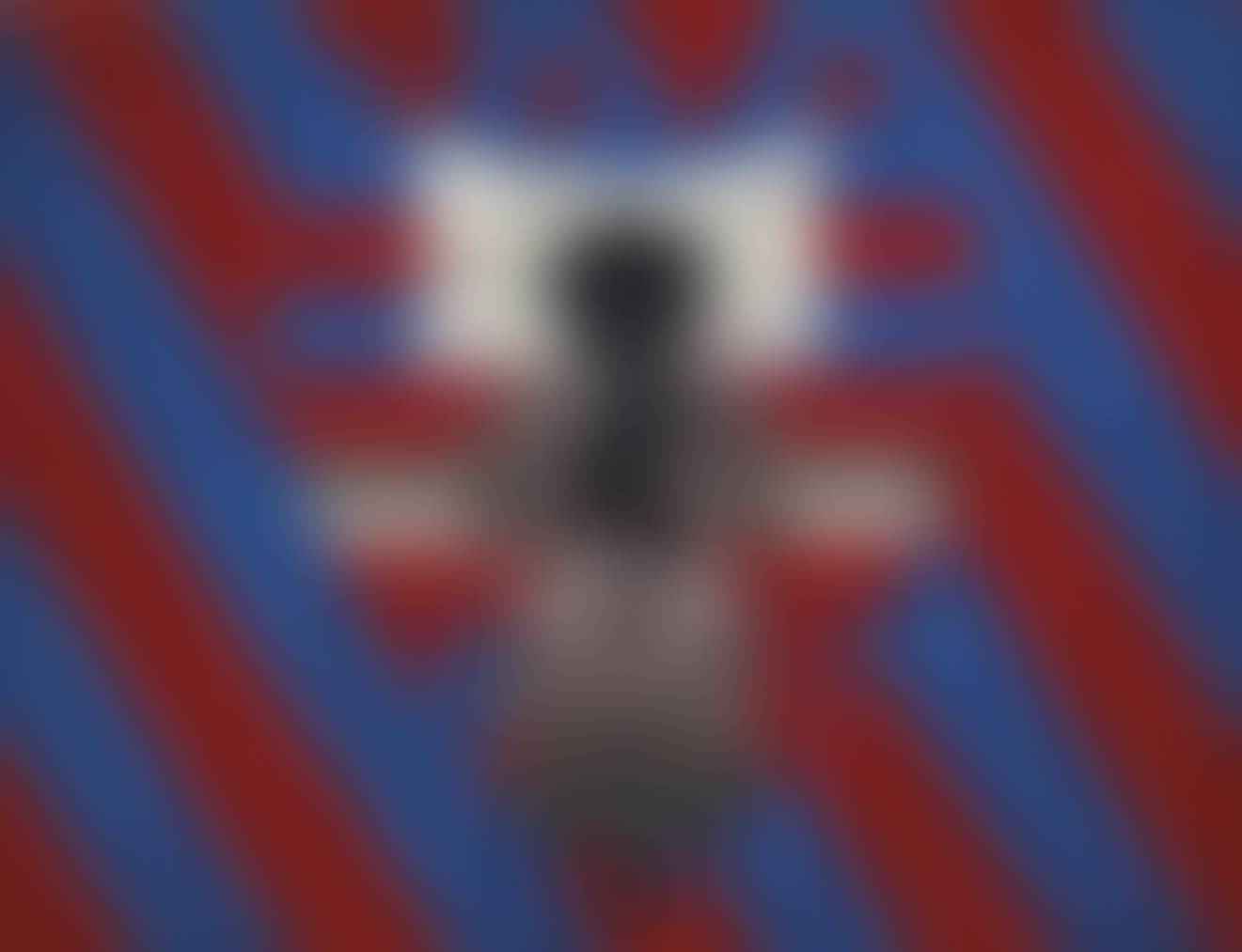 Sell Through Rate: 100%
Medium:
Oil and collage of lace on canvas
Marks:
Signed and dated 'Cply 62' (bottom right); twice titrated 'LOVELAND' (in the composition)
Provenance:
Galerie Iris Clert, Paris; Collection Vera et Arturo Schwarz, Milan (acquis aupres de celle-ci en 1962); Don de celle-ci au Israel Museum, Jerusalem, en 1998
Exhibition history:
Paris, Galerie Iris Clert, Les Etats - Unis du Monde: Drapeaux de Bill Copley, mars-avril 1962; L'Aquila, Castello Cinquecentesco, Aspetti dell'arte contemporanea, omaggio a Cagli, omaggio a Fontana, omaggio a Quaroni, juillet-septembre 1963, No. 254, p. 138 (illustre); Amsterdam, Stedelijk Museum, Bill Copley, Retrospective, octobre-novembre 1966, No. 27, p. 21; Milan, Palazzo Reale (juin-septembre); Francfort, Schirn Kunsthalle (decembre-janvier), I Surrealisti, 1989-1990 (illustre en couleurs au catalogue d'exposition p. 436); Jerusalem, The Israel Museum, Dreaming with Open Eyes, The Vera and Arturo Schwarz Collection of Dada and Surrealist Art in the Israel Museum, decembre 2000-novembre 2004, No. 135 (illustre en couleurs au catalogue d'exposition p. 148); Rome, Complesso Monumentale del Vittoriano Dada e Surrealismo riscoperti, octobre 2009-fevrier 2010.