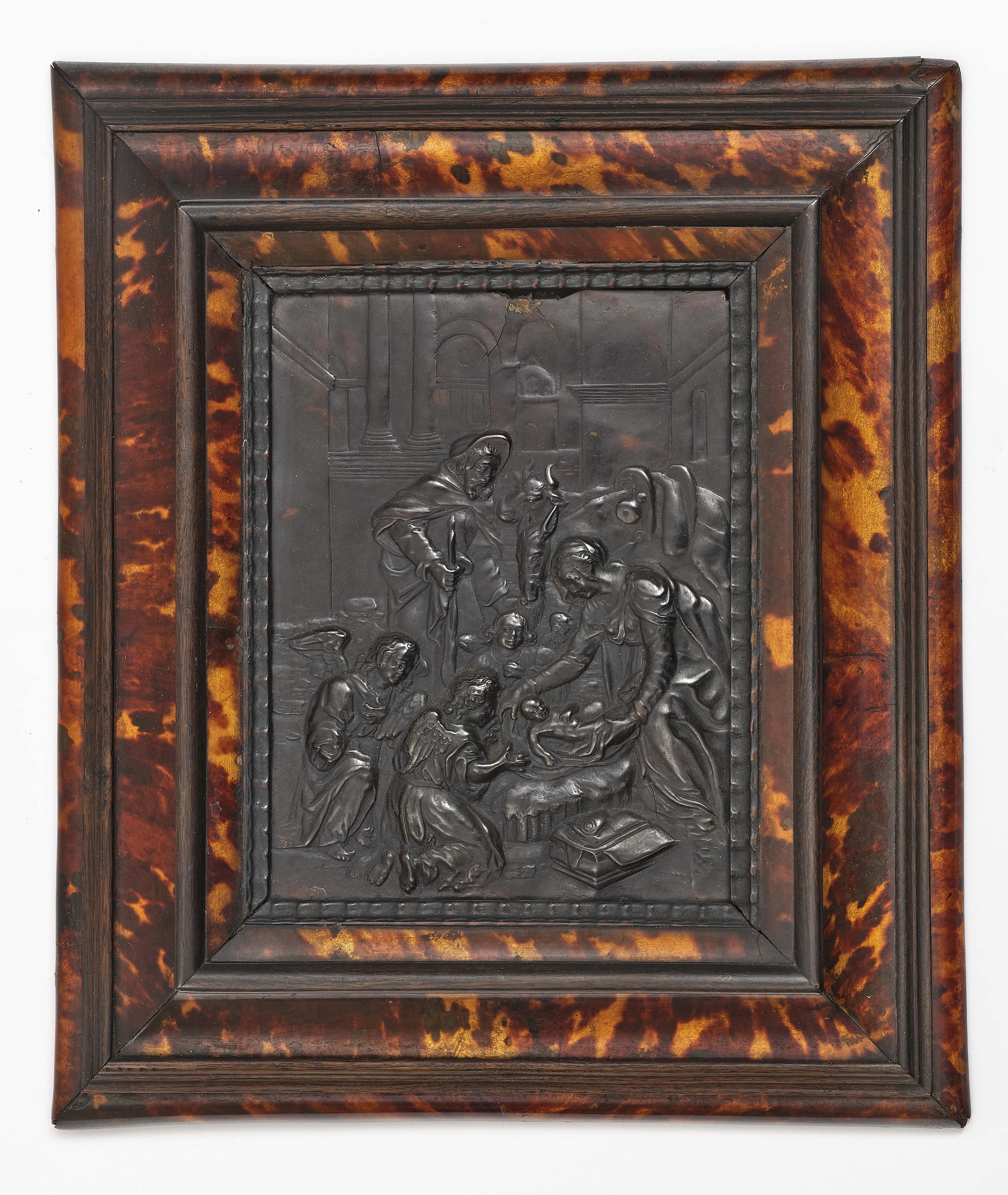 Sell Through Rate: 0%
Artwork:
Worship Of The Child - Flanders, Circa 1650
Size:
Image size 14 x 10.7 cm
Medium:
Tortoiseshell plate with minor crack. Tortoiseshell frame, minor damage. Mounted on panel.
Marks:
Adhesive Label "The Nativity. Superb Carving on Tortoiseshell in Tortoiseshell frame bought at the sale of the collection of Works of Art of the Queen of Naples by Joseph Marcyat (?) Esq. carved by Benvenuto Cellini." verso.
Artwork details :
Interested in buying this artwork - place your bid HERE!