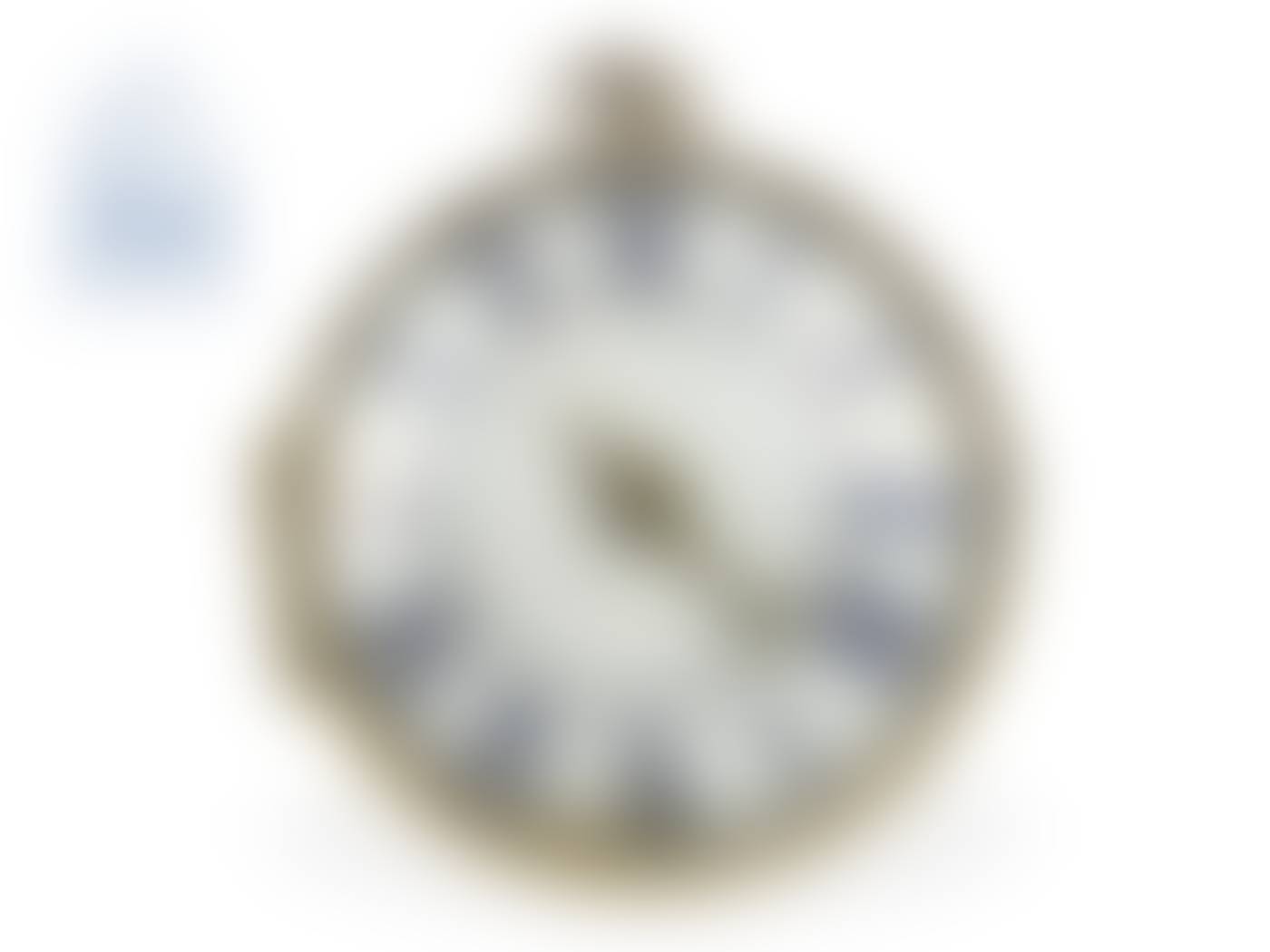 Sell Through Rate: 0%
Artwork:
Pocket watch: early one-hand Oignon with central winding, Goubert a Dieppe ca. 1690
Medium:
Ca. Ø 56 mm, ca. 170 g, very rare original brass and silver case, signed verge movement, steep fusee, Egyptian pillars, cage decorated with birds, original enamel dial, brass hands, central winding, in working order, dial with small peripheral restorations, cage with small restoration, Parisian watchmaker, rare.