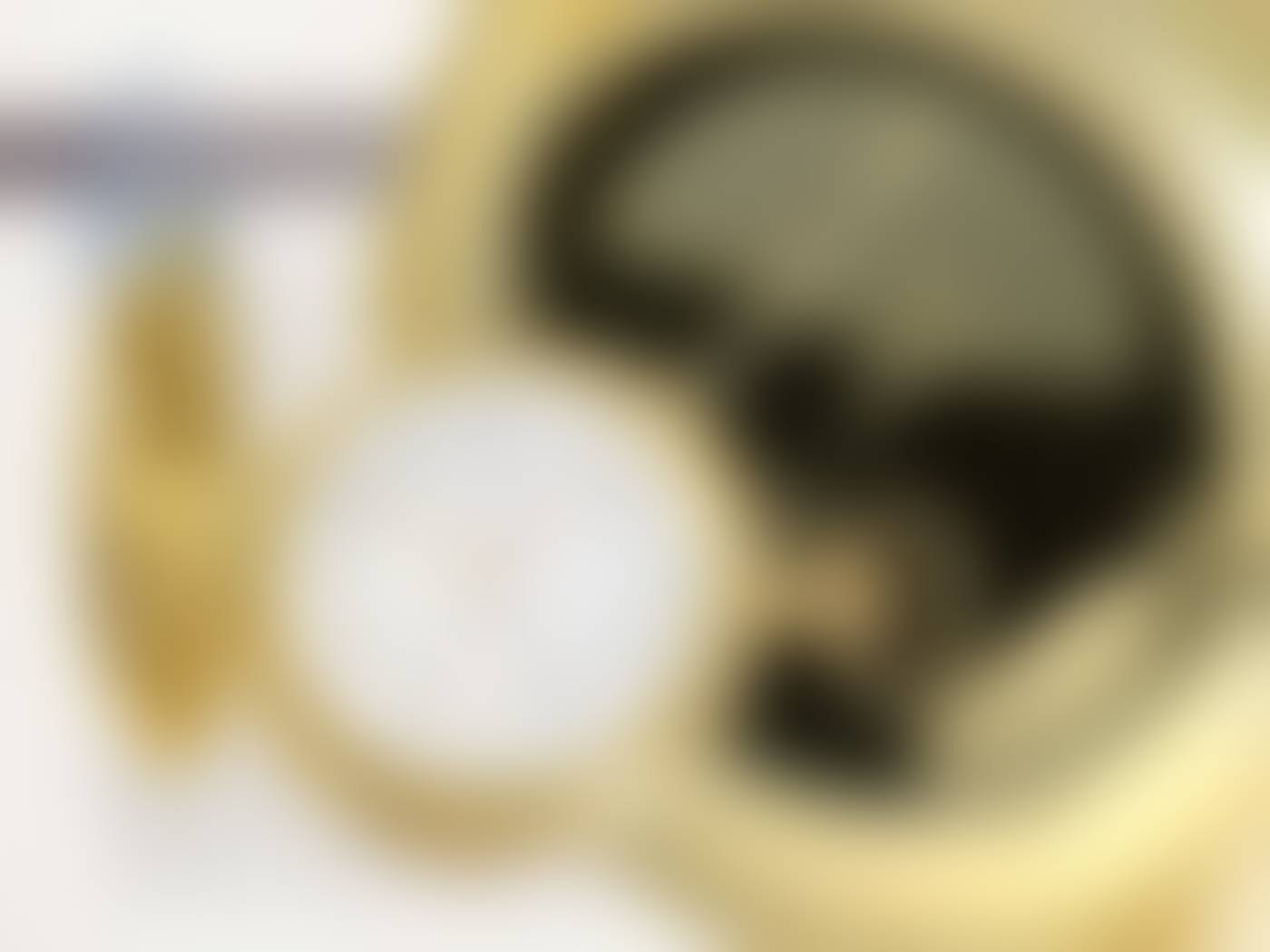 Sell Through Rate: 100%
Artwork:
Pocket watch: historic and very fine Lange & Söhne pocket watch, present watch by Adolf Hitler to his architect Albert Speer, Christmas 1936
Medium:
Ca. Ø 55 mm, ca. 130 g, 14 K gold, very solid a goutte hunting case, spring lid with dedication by Adolf Hitler/Christmas 1936 inside, A.Lange & Söhne Glashütte precision lever movement, gold lever, gold escape wheel, fine adjusting device, repeating hours and quarters, case no. 82020, movement no. 50926, enamel dial in perfect condition, signed A.Lange & Söhne Glashütte in Sachsen Deutsche Uhrenfabrikation, original gold hands, excellent condition, probably unused, with extract of the archives, extract from the delivery documents, expertise by the Glashütte Watch Museum and the written confirmation of origin by the son of Albert Speer. This watch was in possession of the family Speer until 2016. Adolf Hitler ordered 19 present watches. Only 4 watches were complex repeaters. According to the extract of the archive the movement with the number 50926 was sold in 1905 and was rebought by Lange in 1935. At this time the company had not enough repeater movements to handle the big order of repeaters by the German Ministry. So this rebought movement no. 50926 got a new case with the current serial number 82020. This new watch was delivered to Lünser Berlin on December 30th, 1936. This watch was the first ordered and delivered present watch.