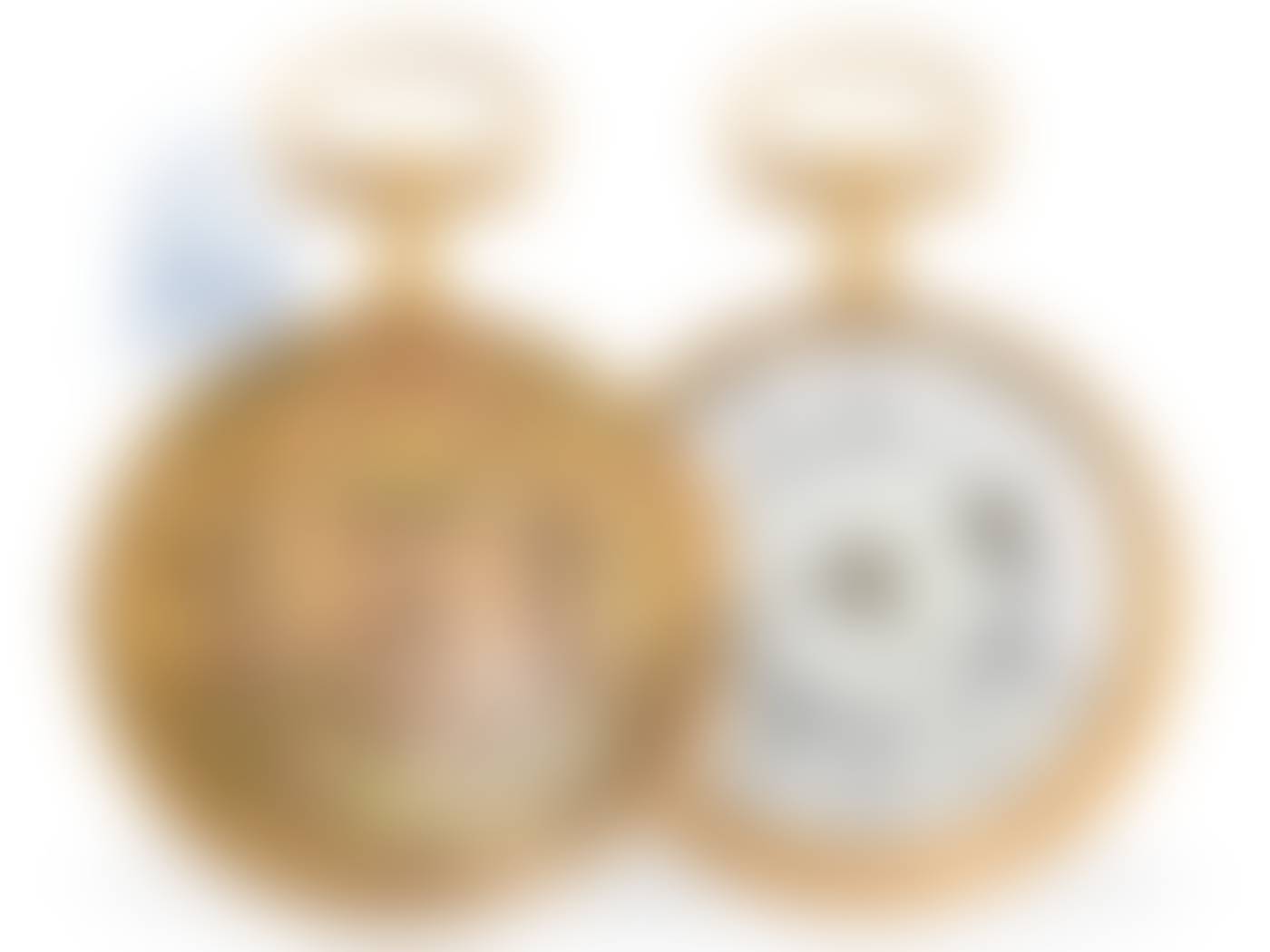 Sell Through Rate: 100%
Artwork:
Pocket watch: rare and fine miniature verge watch with 4-coloured relief case, Freres Melly Paris ca. 1770
Medium:
Ca. Ø 31 mm, 18 K gold, prime quality case with 5-part lateral hinge, fine relief with putto and dove on back, 4 different gold nuances, fire-gilt verge movement, main plate signed, original enamel dial (small chips near winding stem), defect Breguet hands, movement intact and in very beautiful condition.