Auction Preview: Digard - Art Contemporain Urbain
As the end of 2014 is getting ever so closer, the art loving public can look back to months of exciting exhibitions, art fairs, special events and successful auctions. There were some interesting shifts in the art market, many of the pieces by internationally renowned artists and new rising stars have exchanged ownership and the Widewalls team was closely watching every new development. This is especially true when it comes to artists and artwork which is part of the exhilarating field of urban and street art.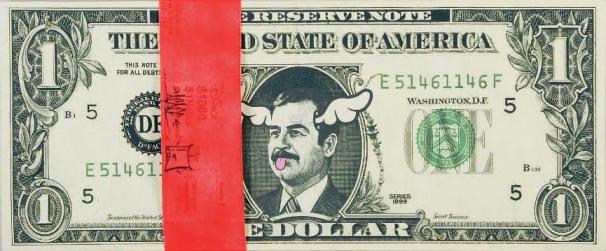 With these instances in mind we have prepared an extensive and detailed preview of the upcoming auction which is going to be held by Digard Auction house on December 14th 2014. An auction which is surely going to attract the attention of art collectors and art professionals, brings together an inspiring number of art pieces and respected names of the Urban and Street Art scene – Shepard Fairey, Futura, Banksy, JoneOne, Inkie, Rero, Rammellzee, Takashi Murakami, Swoon, Os Gemeos, Keith Haring, Jean-Michel Basquiat and many many more… In the following pages of the article, each devoted to a single artist, you will be able to see all the information about the pieces and see a preview of all the artwork, including estimated prices and lot numbers. Each page allows you to easily access the profile of a respected artist (simply clicking on a name), enabling you to see their biography, other artwork and activity in the recent period. So, sit back, enjoy, and with each passing mouse-click find out everything you need to know about one of the most exciting auctions this year…
Widewalls team is working hard to make 2015 another year of providing all the significant info about the vast world of Urban and Contemporary Art. Therefore, sign up for My Widewalls FREE of charge and customize your profile in order to get detailed previews, analysis, news and featured stories!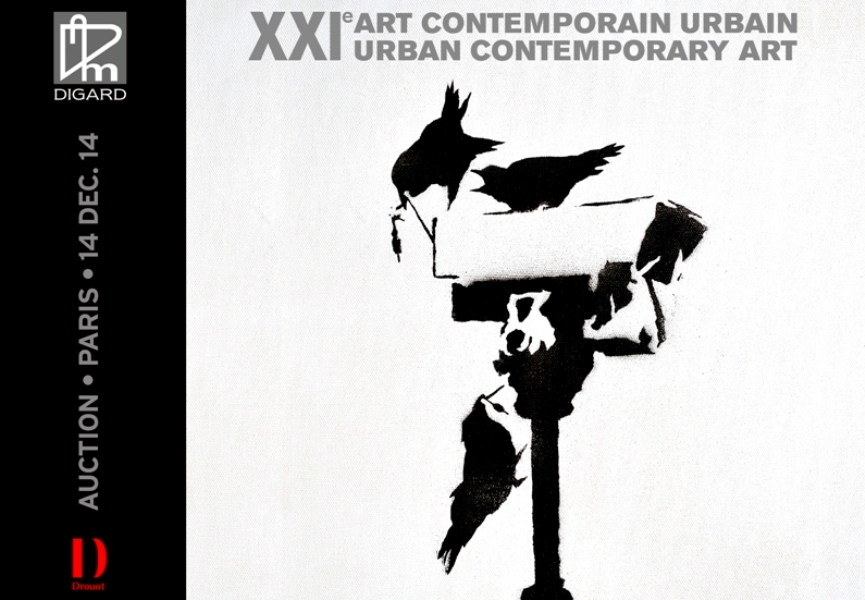 NOTE: All images courtesy of digard.com
Featured images: Pantonio – Canarios, 2014 – segment; Martin Whatson – Punk's Not Dead, 2010 – segment; Bom.K – Vandal Monster, 2013 – detail; Shepard Fairey – Sid spray, 2013- HPM – segment.
[mc4wp_form]