AVone with New York Inspired Exhibition Coming to 30works Cologne
New York, one of the greatest cities in the world has been the inspiration for many artists throughout the years. Home of some of the biggest art fairs, a giant canvas for some of the most famous graffiti artists of today, the city immortalized in the iconic song by Frank Sinatra, New York has become almost synonymous with aspiration and success. At the upcoming New York Undercover exhibition street artist Anthony Vasquez, aka AVone brings a touch of the Big Apple to Cologne, but it's not the NYC we often like to dream about. The exhibition that will be on view at 30works gallery represents a darker vision of the city with all of its ambivalence and brutality.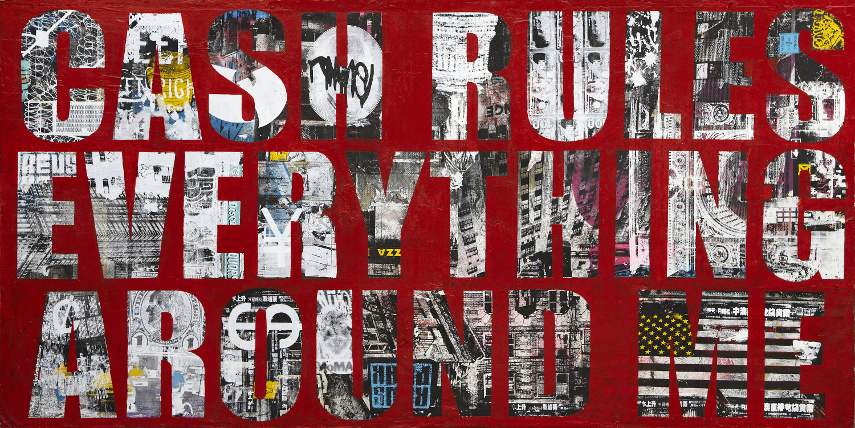 New York in the Works of AVone
The city that never sleeps is the main topic of AVone's complex, multi-layer artworks. Being an NYC native himself AVone understands the soul of the metropolis and uses realistic Pop art imagery to portray the many contradictions that the city embodies – between grandness and intimacy, brutality and beauty, ignorance and ambitions. His works are simultaneously disillusioning and romanticized, with numerous layers of broken or rusted, but also sensitive and soft textured imagery. By incorporating elements from comic books and Hip Hop culture AVone creates numerous intriguing, almost symphonic compositions.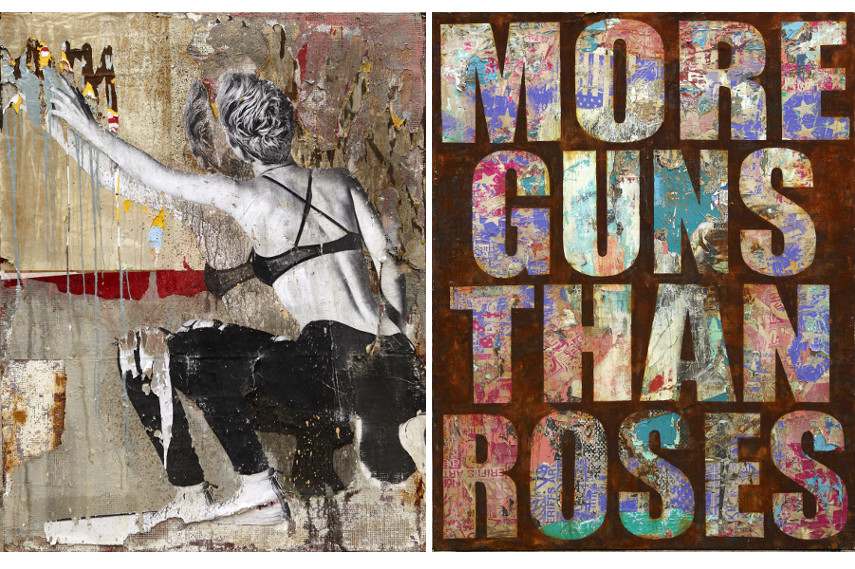 The Dark side of the American Dream
30works galerie in Cologne already hosted one New York-inspired exhibition by AVone but the upcoming solo show vastly differs from his previous work. At New York Undercover exhibition we see the shift in the artist's works as he completely focuses on the dark side of the city and the American dream. His new series deals with several deep-rooted problems in America such as social division, Wall Street excesses, and racism. An array of female characters is placed in a conflicting sociological context to highlight the important issues of today. Kate Moss' foggy appearance in Improving Non-Stop artwork conveys the necessity of constant self-optimization forced upon us by the passing of time, while another piece entitled Blessed As F#ck debunks the myth about superiority of Western culture.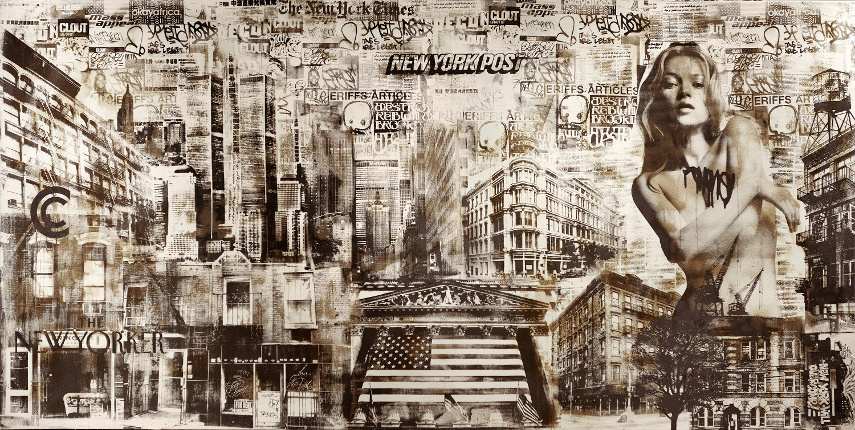 New York Undercover Exhibition at 30works Gallery in Cologne
At the upcoming New York Undercover solo show by AVone, the visitors will have the opportunity to see remarkably complicated, unkind and obscure New York that's portrayed by the artist who has grown up, built his career and has been arrested numerous times on its streets. The exhibition will be accompanied by an art talk between AVone and well-known art consultant Gérard Goodrow. New York Undercover exhibition of works by AVone will be on view from March 19th till April 16th, 2016 at 30works gallery in Cologne. If you would like to know more about AVone's work make sure to visit the artist's official webpage.
Featured images : AVone – New York Undercover and New York Undercover Exhibition Flyer ; All images courtesy of 30works gallery