Japanese Art at Backwoods Gallery: Hidden Champions of Tokyo Exhibition
Currently on view, at Backwoods Gallery in Melbourne, is a collective exhibition titled Hidden Champions of Tokyo. The initiative for mounting this exhibition came from the director of Backwoods Gallery Alexander Mitchell who was, for the past ten years, working and living between Melbourne and Tokyo. This factor gave him the amazing opportunity to compare cultural similarities as well as differences and come to the conclusion that art is the universal language, no matter of its origin.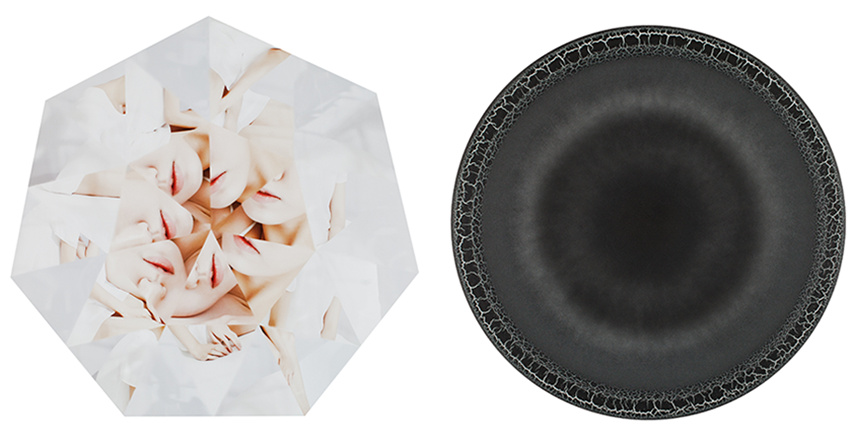 Tokyo Contemporary Art Scene
The list of participants for this exhibition was carefully selected with the help of the Hidden Champion Magazine, Tokyo's primary publication in the field of contemporary art and lifestyle which follows Japanese art scene as well as the global one. The selection came to be a representative sample of leading Tokyo artists in the field of urban, contemporary art, illustration and photography. Some of these artists are not strangers to the Melbourne art world since many of them already had the opportunity to collaborate with the Backwoods Gallery during the Study of Camouflage exhibition, a part of the ongoing series of exhibitions titled The Series of … hosted by Alexander Mitchell. The aim of the Hidden Champions group exhibition is to show how cultural spirit between Melbourne and Tokyo local communities is rather similar than oppositional.
Hidden Champions
The Hidden Champions exhibition will gather some illustrious contemporary Tokyo artists. The roster will include: Jun Inoue, K-Narf, Kami & Sasu, Madsaki, Mark Drew, Masaho Anotani, Mhak, Nao Nozaka, Ryuchi Ogino, Senekt, Shohei Otomo, Shohei Takasaki, Shun Kawakami, Tohr, Toshikazu Nozaka, Usugrow, Yasumasa Yonehara, Yoshimitsu Umekawa and Yuma Yoshimura. These artists are presenting their latest achievements through the various artistic techniques from painting and photography to illustration and mixed-media artworks. The 'hidden champions' of Tokyo's art scene are bringing some refreshing view on the contemporary artistic practices while at the same time stay in touch with their cultural heritage, creating a dialogue between Tokyo of the past and the one of today.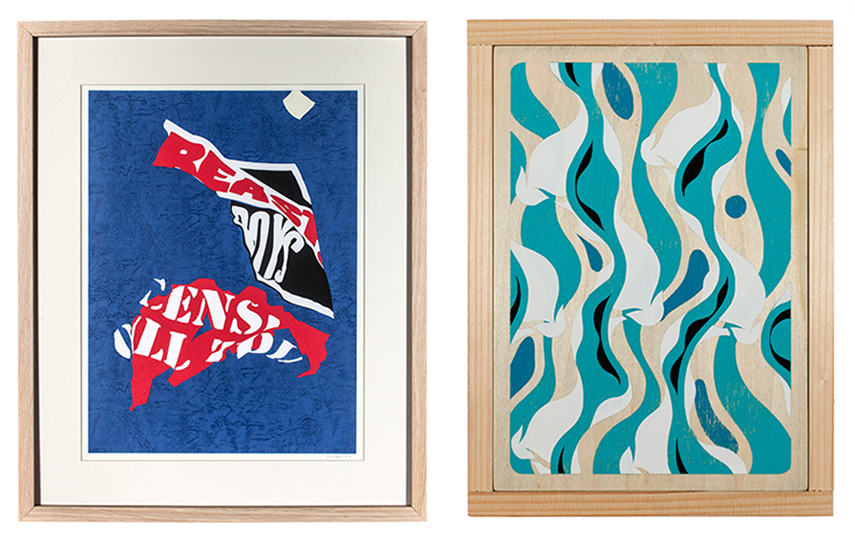 Contemporary Japanese Art at Backwoods Gallery
The Hidden Champions of Tokyo exhibition is in progress and it will run until the July 26th, 2015. If you happen to be in Melbourne, you have a few more days to visit the Backwoods Gallery and see some remarkable artworks created by the leading contemporary Japanese artists. The Hidden Champions exhibition is a great opportunity to get in touch with current achievements of Tokyo's local contemporary art scene and to see if Alexander Mitchell was right and these two cities really share the same 'vibe' in spite of their cultural differences.
Follow the champions of contemporary art scene worldwide and sign up for My Widewalls for FREE!
Featured images:
Shohei Otomo – Syaraku Acid – 2015 – Ballpoint and Sticker on Ukiyo E-Print (Toshusai Sharaku), detail Shonei Takasaki – The Analyze B – Ink on Paper – 2015 – 79 x 53 cm Yasumasa Yonehara – Tokyo Amour – Fuji Instamax mini, cheki film and acrylic frame – 38 x 48 x 4.5cm Yoshimitsu Umekawa – Incarnations #60 (Urban) – Lambda Digital Print, Edition 1 of 10 – 100 x 100 cm
All images courtesy of Backwoods Gallery