The Extraordinary Baird Jones Art Collection of Celebrity Artworks Goes on Sale
Writer and party promoter Baird Jones was one of the pioneers of the New York's cultural scene. His parties were legendary, his invites often turned into valuable auction pieces and his collection is as eclectic and eccentric as the collector himself. Famous journalist and party promoter had a taste for celebrity artworks of all kinds and his collection includes works by acclaimed singers and actors such as James Dean, Leonardo di Caprio and John Lennon, but also works by serial killers and criminals such as Charles Manson, John Gotti, and Jack Kevorkian. Seven years after Baird Jones' death, items from his collection will be up for sale at the auction at RoGallery.com.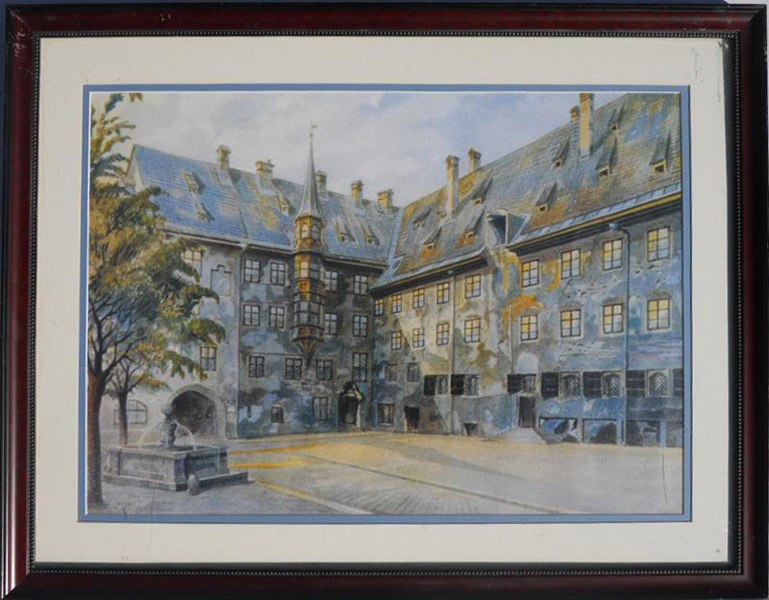 Baird Jones : Legend of the New York's Club Scene
Baird Jones was a man of many talents. As a party planner and promoter, Baird Jones helped shape the cultural scene of the 1980s and 1990s. He was closely affiliated with numerous trendy venues in New York including the acclaimed Studio 54, Andy Warhol's Factory and Page Six. He was equally successful as a writer working for the New York Daily News' gossip column and Artnet and also worked as a curator at Webster Hall in the East Village. Following his death in 2008, his carefully collected artworks were donated to his close friend Stephen Douglas Hooper also known as the Hoop. An artist himself, Stephen Douglas Hooper was famous for his colorful hippie cars entitled Hoopmobiles that were very popular in New York City in the 1980s and 1990s. When Hoop passed away in 2012, he left the artworks to his brother who is now placing them on sale.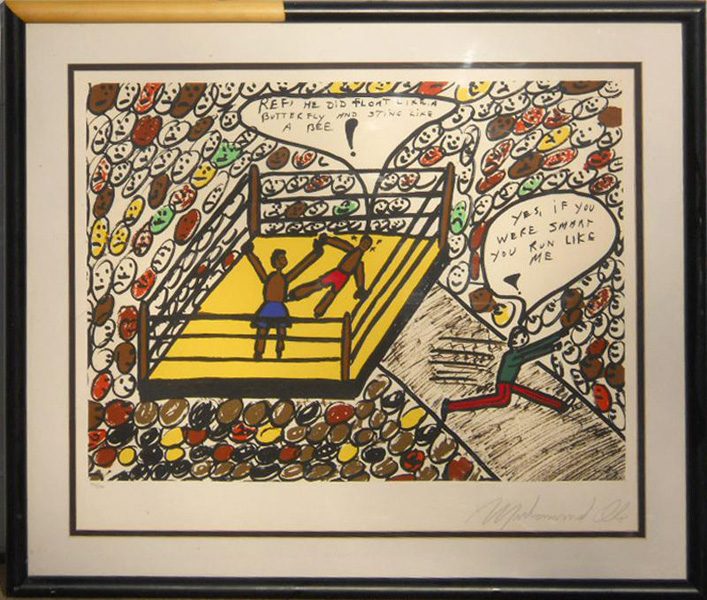 From Muhammad Ali and Fred Aster to Charles Manson and Adolf Hitler
The auction appropriately entitled Baird Jones Celebrity & Serial Killer Art Auction is unusual, to say the least. The event scheduled for June 15th, 2016 at 2 pm will feature a surprising variety of celebrity artworks including an extensive array of self-portraits by Whoopi Goldberg, Fred Aster or Bob Dylan, a series of signed photograph and a variety of drawing created on business cards. Baird Jones auction will include several pieces by the recently deceased boxer Muhammad Ali and an abstract piece by Leonardo di Caprio. But items that are getting far more attention are those created by serial killers, gangsters and other criminals. These items not only draw the attention of the press but also impose a problem of estimating the prices of such singular works. "I have no idea what someone would pay for a Charles Manson painting. I wouldn't want it on my wall." the gallery owner Robert Rogal said for Page Six. That's why the starting prices of these pieces are set very low. For example, oil on a painting artwork made by Adolf Hitler is valued at only about $100 and $150 while drawings by Charles Manson are valued at $800 – $1,200.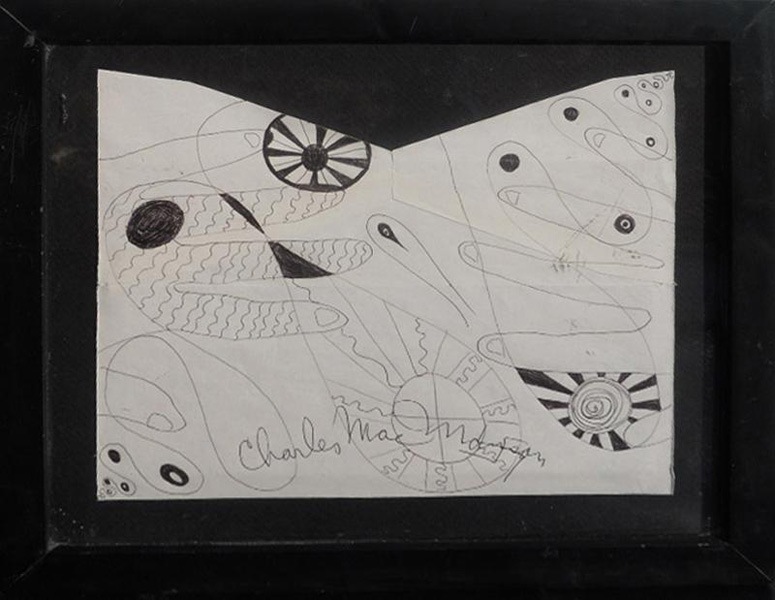 Check out the catalog at RoGallery.com Official Site
The auction at RoGallery.com will feature over 383 lots of paintings, drawings, prints, memorabilia and other collectibles. The auction will also feature a series of more conventional pieces including Marilyn Monroe 6, serigraph by Andy Warhol and works by Basquiat and Jeff Koons. The prices range from $50 for a depiction of a turtle made by an unknown artist up to $30 000 for Billy Dee Williams' Untitled – Jazz Club oil painting, and the entire auction catalog can be viewed at RoGallery.com official website. Collectors will have plenty of artworks to choose from especially considering that this isn't the only celebrity collection that's up for sale. As you may recall, recently Johnny Deep also decided to put nine pieces by Jean-Michel Basquiat on auction perhaps starting a celebrity collection sales trend.
Would you buy a Charles Manson painting ? Let us know by leaving a comment on our Facebook page
Sources : Digital Journal ; Page Six
Featured image : Gossip Columnist Baird Jones by Andy Warhol, detail via Christie's ; Courteney Cox and David Arquette – Eye ; Left : Tyra Banks – America's Next Top Doodle / Right : Leonardo DiCaprio – Untitled ; Muhammad Ali – Under the Sun ; Images via Ro.Gallery.com unless otherwise credited