Balancing Act
Another two artist exhibition is coming our way, to the space of the C.A.V.E. Gallery. An artist who already exhibited with the Venice based space, Amanda Marie, and the creator of a mural in the courtyard of the gallery X-O, will be presenting their work together in a show entitled Balancing Act. The duo has been working and traveling together through the years, but this will be the first joint exhibition of their work, showcasing pieces made by each. Additionally, Balancing Act will connect the two expressions and artistic approaches in collaborative pieces, which Amanda Marie and X-O made together, uniting their respective creative visions.
Balancing Act opens on April 12 at C.A.V.E. Gallery and it will remain on view until May 4, 2014.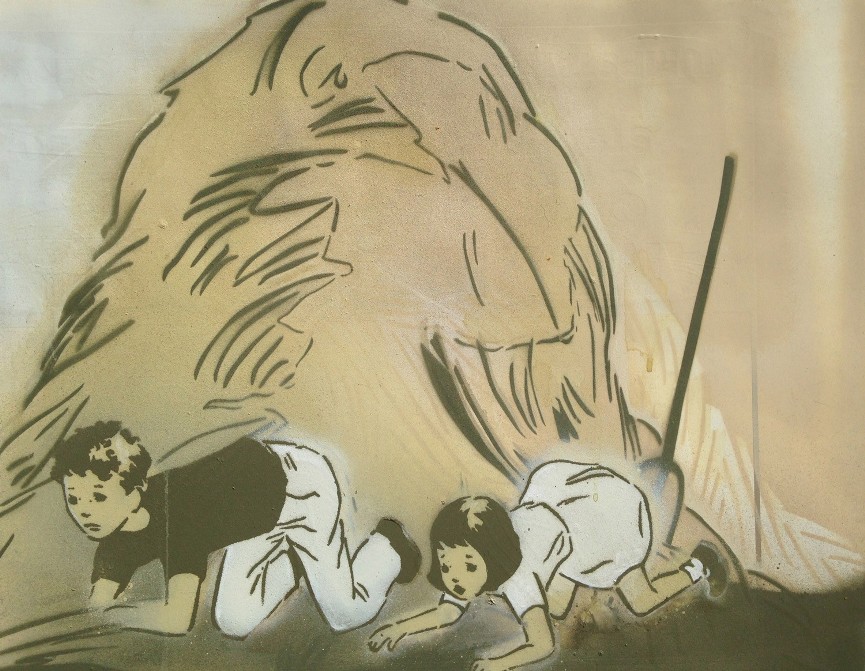 Amanda Marie
The cooperative exhibition will be the second presentation of Amanda Marie's artwork at the gallery. She goes for one of the greatest female talents in the stenciling technique today, which served her in the invention and development of a delicate, but powerful pictorial language. Throughout her body of work she selected and absorbed the most stereotyped and uniform traits of what is percepted as an ideal Modern American childhood. Her pieces challenge the general notion of pure innocence and handle the objective and realistic playful curiosity and alienation that can be found among the inner layers of an ideal American childhood. Accessible, simple and illustrative, Amanda Marie's style resembles illustrations and posters of the 50s, while her characters appear as though they have been taken directly from pages of an old children's book. Still, the narrative of her clever, cute and surprising stencils is vitalized with a different kind of mischief, suspense and symbolism, connecting them to the present and the adulthood.
Amanda Marie's artwork at C.A.V.E. gallery will encompass a vast collection of works on paper, a singular presentation of the latest pieces of canvas, and a specially made mural within the gallery space.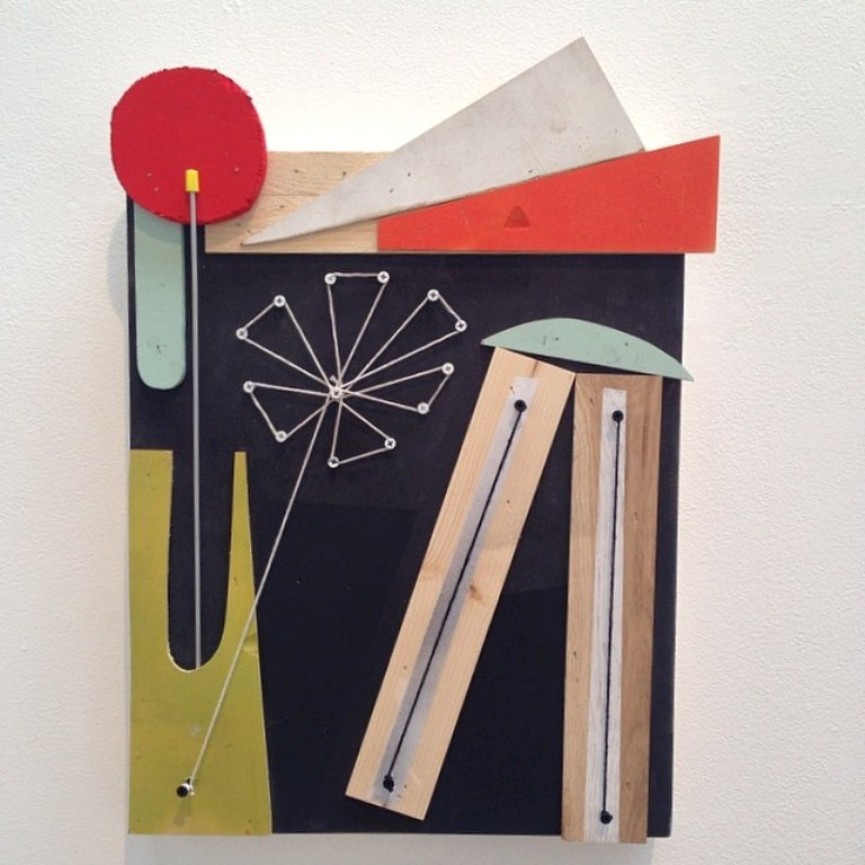 X-O
X-O is the moniker of Hyland Mather, owner of Andenken Gallery and Battalion Boutique in Amsterdam, Netherlands. His artwork is made of found, recycled objects, which he gathers while roaming streets of various countries, visiting urban areas and industrial scrap  and waste fields. He prefers to call his pieces Lost Objects, while they truly resemble a lost wonderland of detail, an illustration of an imaginary world, or rather a portal into a different, dynamic and happy dimension. After collecting the ideal source materials for a piece, X-O then transforms them into striking, geometric assemblages. As a counterpart to Amanda Marie's nostalgia, X-O pieces make the second side of the Balancing Act exhibition. His mural piece at the C.A.V.E. gallery was created over a year ago and it still fascinates the audience.
X-O pieces will include original works on paper and collages, and his famed assemblages produced with scrap wood, metal and plastic, exhibited both inside and in the courtyard of the gallery.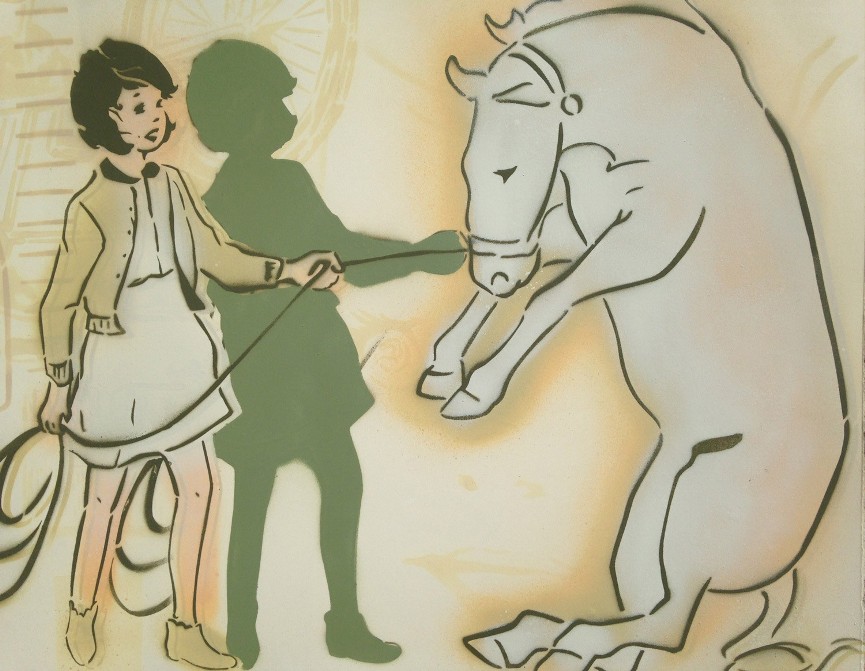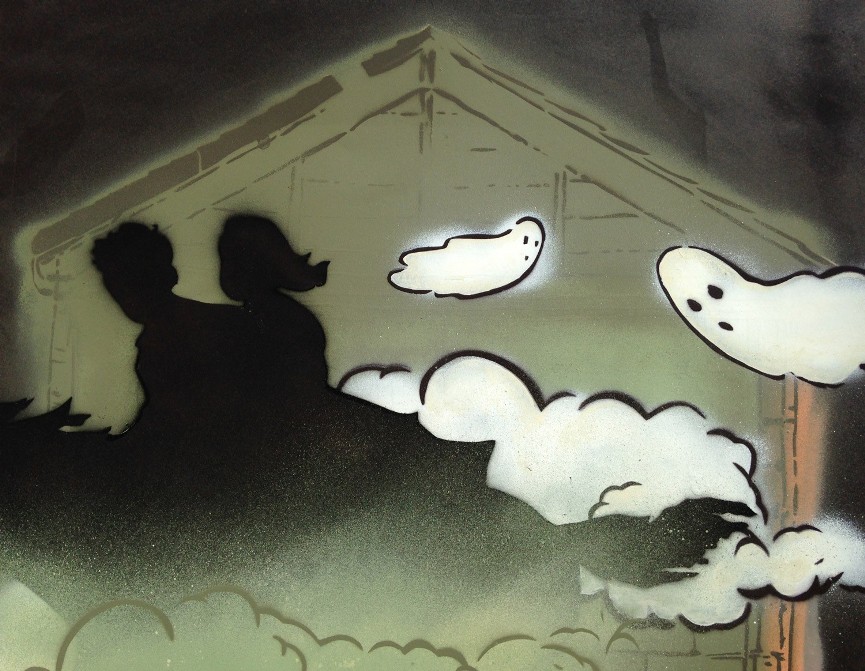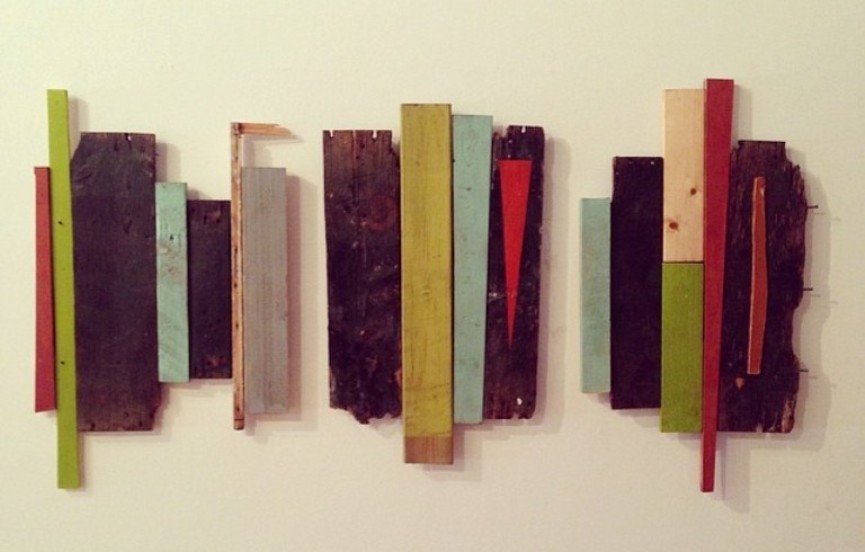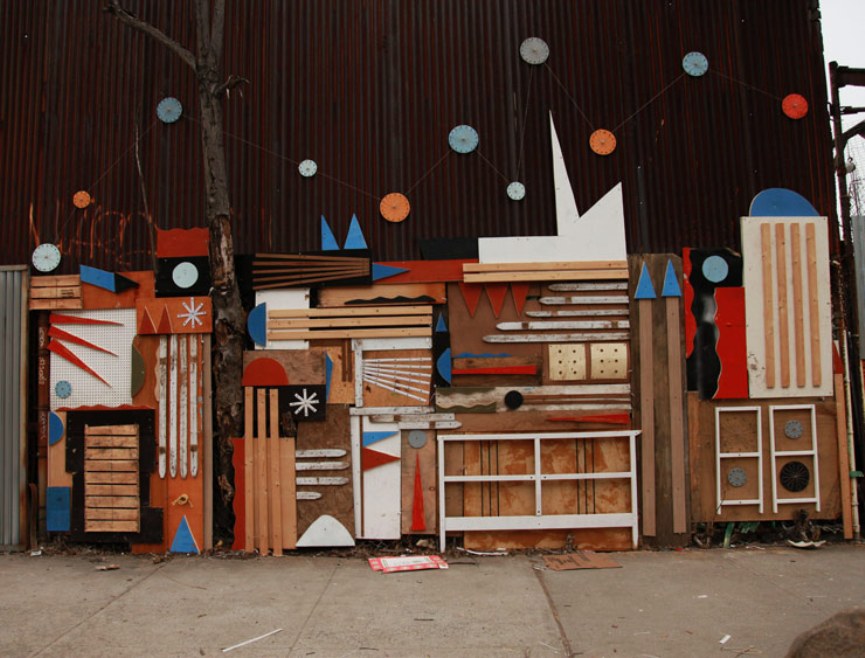 Follow These Galleries
Culver City, United States