A New Baltimore Street Art Park Set to Change the Cultural Plane of the City
A 3.5-acre site underneath the Jones Falls Expressway in Baltimore currently lays deteriorating and abandoned but that's about to change soon, because non-profit organization Section1 decided to turn the vacant lot into the largest street art park in the city. Space is already rich in graffiti that span over numerous highway-support columns, and soon it will be transformed into a real outdoor gallery that will display works by the local artists. But that's not all! Section1 has created a detailed architectural project that's meant to turn the space into a genuine cultural oasis with amphitheaters, a skate park and many other venues that both local residents and visitors can enjoy.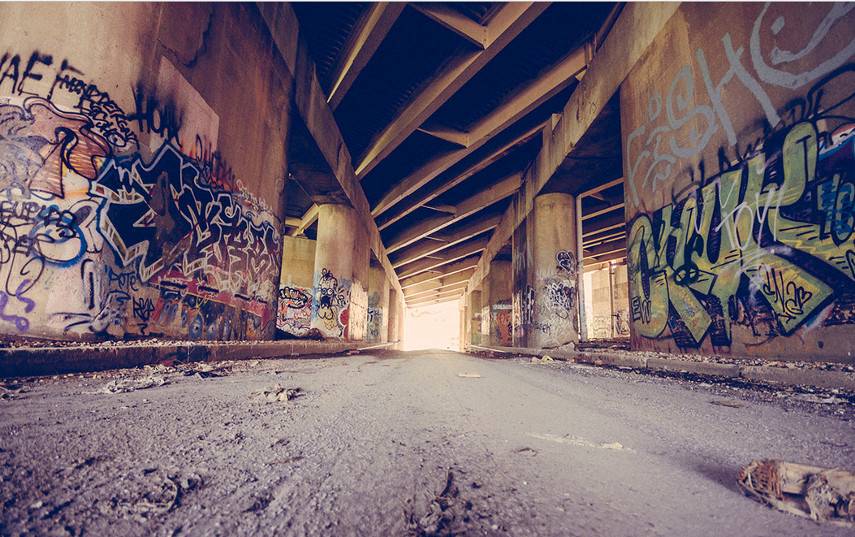 From Abandoned Site in Baltimore to Creative Cultural Oasis
While looking at the vacant site in the very heart of Baltimore it's hard to imagine that soon it will be transformed into one of the largest urban parks in the world. In the mid-1970s, when Jones Falls Express highway got extended and covered the space it also restricted the access to the site which prevented it from being commercially developed. For decades, the place was left to rot completely forgotten by more-less everybody… except for the street artists! The abandonment of the place and its proximity to both Station North Arts and Entertainment District and Maryland College of Art made the site and its gray highway-support pillars a favorite canvas for numerous local street artists. In fact, their artworks were one of the reasons why Richard Best, founder of Section1 took interest in the location and decided to turn it into an open gallery that local creatives can legally use. "It's an amazing site, and artists are already using it," he stated for the Architectural Digest and added "Why not let that be celebrated and provide a space that allows artists to have an urban medium within their community to share their work?"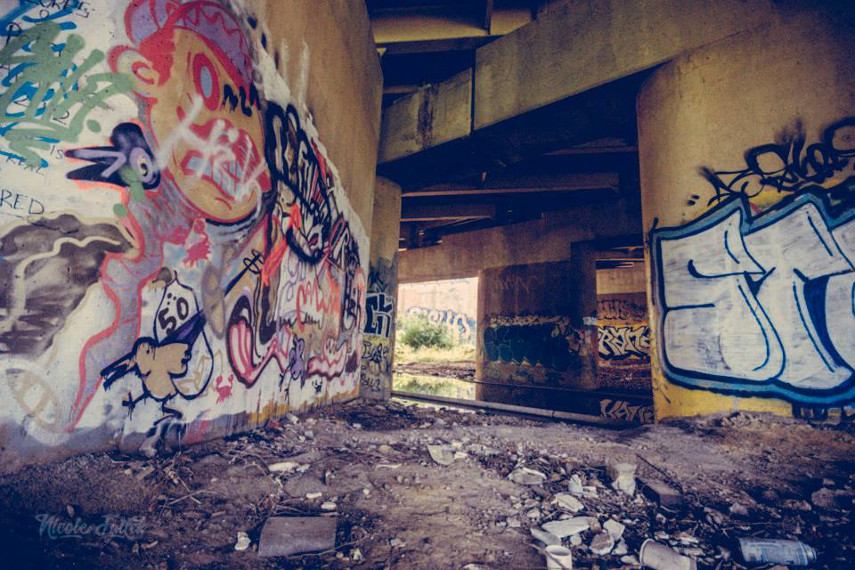 Section1 to Create an Urban Art Park that Everyone will Enjoy
Section1, the organization that employs art to "transform urban places and enrich people lives", already conducted similar undertakings in Philadelphia, Miami and New York but this will be their most ambitious venture yet. Street art park project aims to use the place in order to create a multifunctional space that everyone can enjoy. Apart from the public gallery that will contain the highest concentration of street art in the country, a massive 18,000sft skate park, several large concert venues and an actual green recreational park will be created on the spot. This street art park is meant to bring together the local population of Baltimore but also to attract international tourists with its unique design and rich program of festivals, shows, and other creative events that will be held at the venue.
Eight Months Ago Over 300 Volunteers Gathered to Clean up the Space
One of the Biggest Street Art Parks in the World
New urban art park has gotten quite a support both from the local authorities and local residents and over $20.000 are already set aside for the project. But there's one thing that still stands between the people of Baltimore and their new street art heaven – paperwork. Gathering the land rights paperwork has already taken a year and now Secton1 still awaits for the fourth property owner of the place (a bankrupt company Northern Central Railway) to agree on the project. However, after two years of negotiations with the local authorities, it seems that this project will soon turn into reality. Eight months ago, Section1 teamed up with another organization, Volunteering Untapped, to host a 4-hour cleaning event. Over 300 volunteers gathered to help clean up the site and cleared over 40,000 lbs of trash. Building on the site is the next step in the urban park creation. We hope that there will be no more bumps on the road and are looking forward to one of the biggest street art parks in the world.
If you're as excited about the new street art park as we are, share your enthusiasm by leaving a comment on our Facebook page
Featured images : The site of the Future Park in Baltimore ; All images by Nicole Fallek via Section1 Facebook Page