An Exclusive Banksy Art Exhibition Opening at Bel Air Fine Art
This man probably doesn't need an introduction, although he never really introduced himself to the public the usual way. He did, however, give everyone a pretty clear image about his way of thinking and articulating those thoughts, a long time ago. In just a few days, the fans and admirers of the great star will have a chance to see some of his most famous pieces in person. Some of the artworks made by the exceptionally famous Banksy will come to Geneve in a few days. An exhibition of his works, accompanied by a cocktail and an event called Urban Talk: Banksy, Fenx and Flore, will happen in presence of the artists.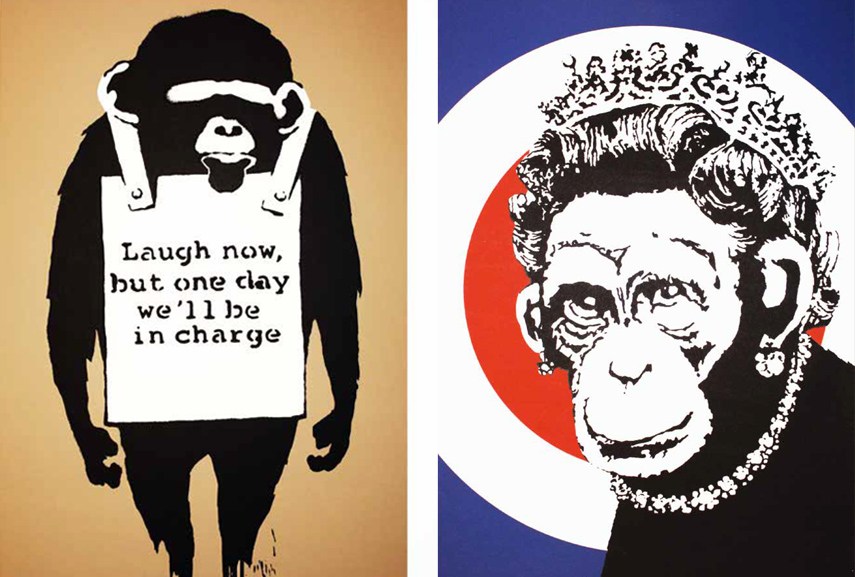 Independence of Street Art
Being so popular very often turns out to be counterproductive, due to the difficulty of understanding the art without being in awe of the person behind it. And well, it's obviously hard not to glorify Banksy, at least a little bit. However, street art is somewhat an independent category, meaning that you don't really have to know who stands behind it to acknowledge its value. Still, Banksy's work has evolved so much, that his pieces on the streets are even protected with sheets of plastic, or cut off walls and offered at auction houses. As an artist who makes and exhibits street art, but also approaches the audience of a very diverse structure, Banksy somehow managed to find a way to almost everyone's mind and heart, which consequently brought him unpredictable amount of fame.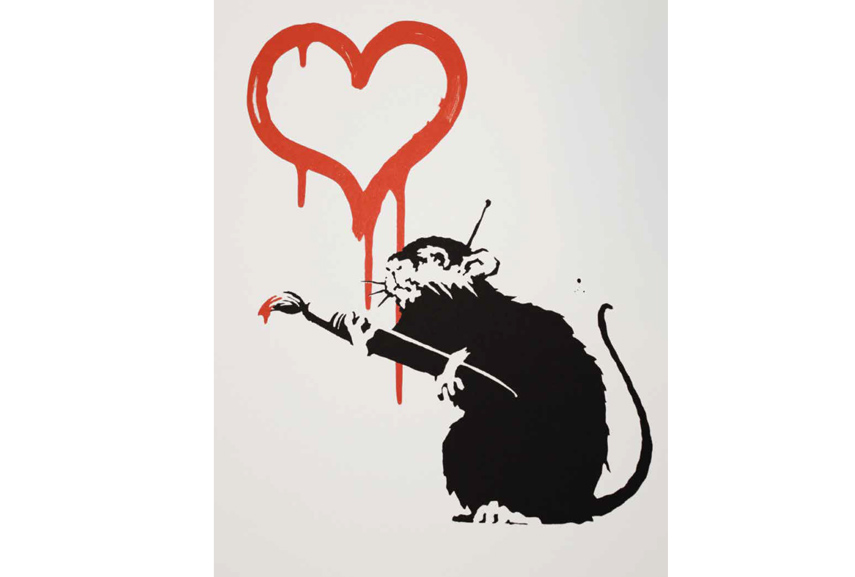 Being Banksy
Being a creator of art which has satirical and provocative content, but which has become commercial over time, is not an easy task. Of course, referring to something possibly commercial as implicitly bad would be wrong. With that in mind, comparing Banksy to Andy Warhol could be a picturesque way to describe his role in today's art, especially street art. From classic forms of street art, such as stencils and spray, through sculpture and deliberately designed public assemblages, and finally to the large-scale events and false spectacles, such as Dismaland, Banksy never ceases to occupy our minds. The commercial status that his art has reached ultimately helps Banksy send his powerful political messages.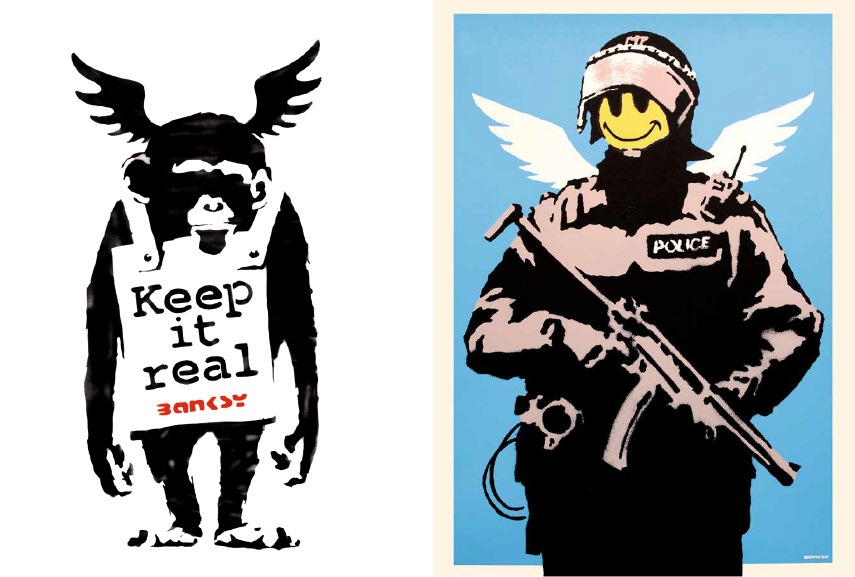 Exciting Exhibition for All the Fans and Collectors of His Art
Reportedly, within the past 10 months, Banksy has been so popular on the world's largest art search engine, that he took the first place, leaving all the classical and modern art masters behind. His fame becomes even more interesting the moment we remember that nobody actually knows his true identity. But then again, it could also be just one of the main reasons for all the fuss, and what keeps him sought-after throughout the entire globe. That, of course, and his remarkable talent, humor and wit.
So, to sum up: start planning your trip to Switzerland, if you're not already there. The exhibition will be on view from March 10th through April 9th, at Bel-Air Fine Art, Geneve.
Featured images: Banksy – Girl With Balloon. Screenprint on Paper, 70 x 50 cm, 2004. Edition 1-150: signed and numbered by Banksy. Edition 1-600: unsigned. Numbered by Banksy. Banksy – Kate Moss, Screenprint on paper, 70 x 70 cm (detail), 2005. Edition 1-12: Signed and numbered by Banksy and Kate Moss. All images courtesy of the artist and the gallery.