Banksy - The Elusive Rascal!
He did it again! Well, to be more precise, he probably did it again. We are talking about Banksy, of course, who, allegedly, visited Montgomery in state of Alabama, United States. At the end of March, on some abandoned building, the picture of Martin Luther King Jr. appeared, and it is believed that famous, elusive, and, above all, mysterious British street artist, graffiti master and painter was the author. In this picture in Montgomery, Martin Luther King Jr. is depicted in front of a Native American dreamcatcher, alluding, of course, on famous King's speech, I have a dream in front of the Lincoln Memorial, during the March on Washington in August 1963.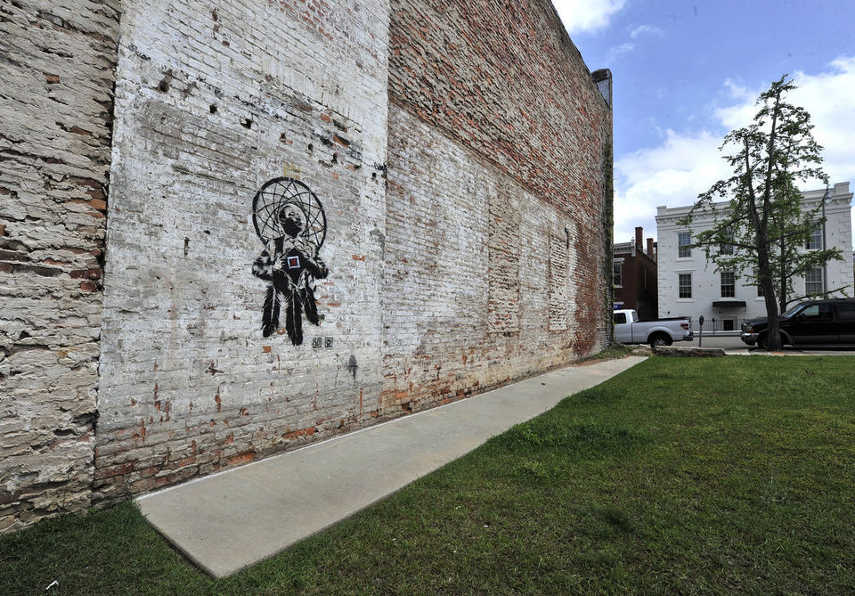 Why Montgomery and why Martin Luther King Jr.
In this, supposedly Banksy's mural in Mongomery, Martin Luther King Jr. is holding his unbuttoned shirt with both hands, while red X-mark is painted on his chests, like he is expecting execution. This artwork was named I Have a Dreamcatcher. It is believed that this artwork was made on the night of March 24 – symbolically, because on March 24 1965, the marchers of the Voting Rights Movement arrived from Selma to Montgomery, Alabama state capital, with desire to change and improve the voting rights of African-American citizens. This was the third march on this route that year, and Martin Luther King Jr. participated in it. The first two marches were marked by violence of the state troopers and police against unarmed marchers. The first march was remembered as Bloody Sunday. Later, that summer, the Voting Rights Act was passed.
| | |
| --- | --- |
| Banksy – I Have a Dreamcatcher (Photo Credit – Julie Bennett) | Banksy – I Have a Dreamcatcher (Photo Credit – Julie Bennett) |
Was it really Banksy in Montgomery?
Banksy's admirers in Montgomery are not having second thoughts if this is really Banksy's artwork – they firmly say that it is. It is his style, his type of political message, and after all, Banksy already was in Alabama: in 2008, Banksy painted a hanged member of Ku Klux Klan (KKK) on some abandoned petrol station in Birmingham, Alabama. This painting was quickly vandalized and sprayed-over. However, some say that the claims that Montgomery painting was Banksy's work of art are questionable. There were rumors that I Have a Dreamcatcher was made by Richard Cecil Hagans, or R.C, because this artist has similar style and lives in this area. However, R.C. did not want to comment on whether he is or he isn't the author of the mural. Of course, we'll probably never know if it really was Banksy, as – we don't know who really Banksy is: is he a man, is he a woman, or is Banksy is a team of artists.
Sign up now for My WideWalls and be up-to-date with contemporary and street art.
| | |
| --- | --- |
| Banksy – I Have a Dreamcatcher (Photo Credit – Julie Bennett) | Banksy – Hanged Member of Ku Klux Klan |
Please, feel free to visit our Facebook page. Your opinion is valuable to us.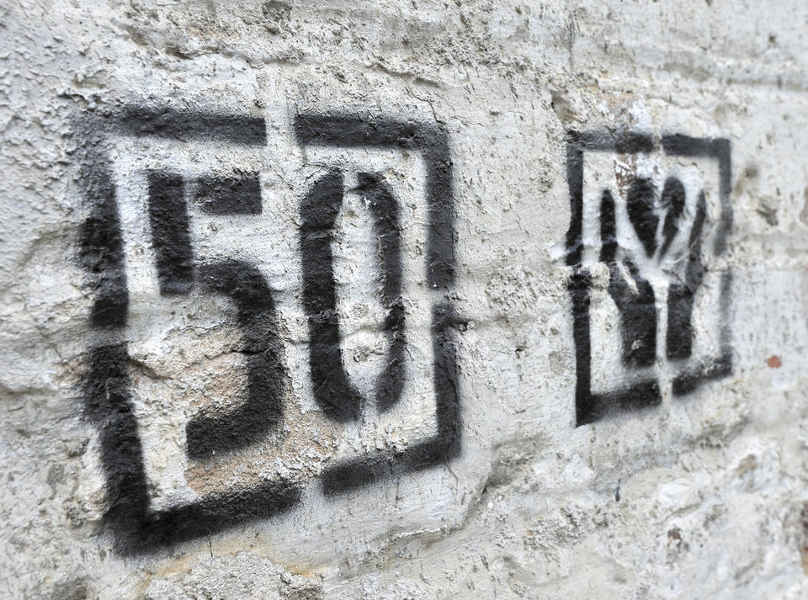 Featured image: Banksy – I Have a Dreamcatcher (Photo Credit – Julie Bennett) [mc4wp_form]