Barbara. - A german phenomenon
Barbara. from Heidelberg is pasting against social stupidity and advertising bans in the cities. Using black and white posters to respond to what surrounds us daily like signs, advertising posters, intended to motivate us to buy or just functional clues. We had the chance to talk with Barbara. on a facebook chat and tried to find out more about the work and the motives. Facebook is also the main communication channel for Barbara. where 30.000 followers check the daily updates.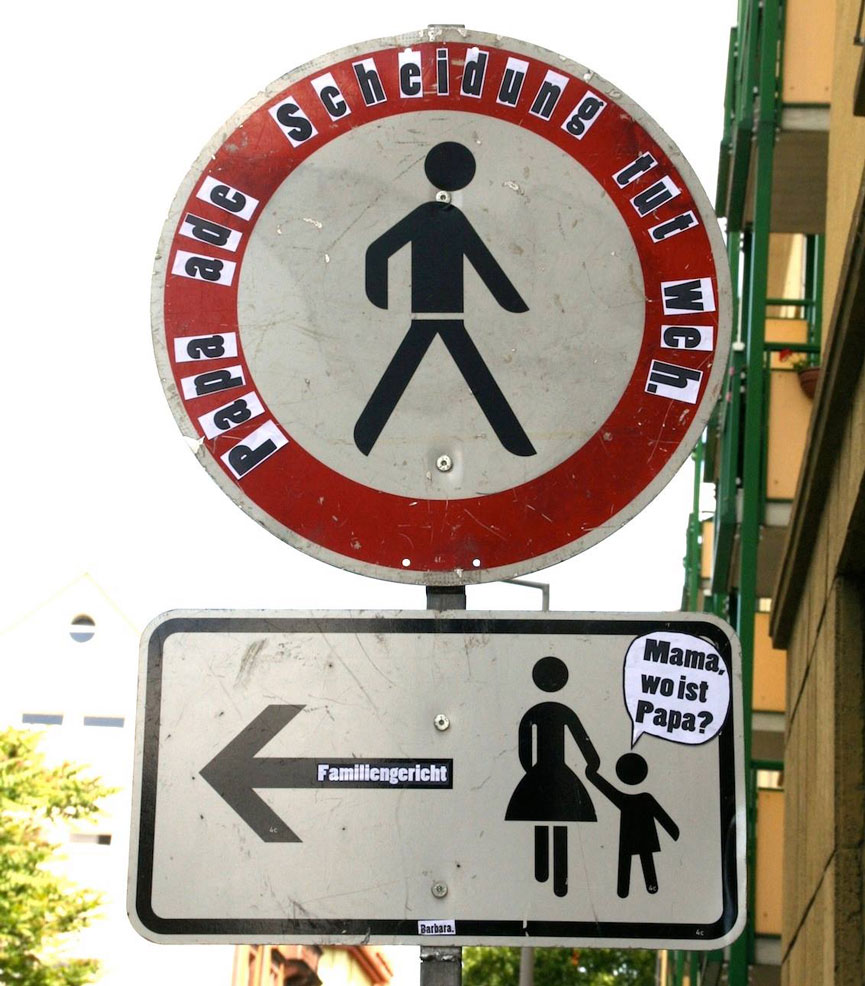 WW: Tell us a bit about yourself and about your work. When, how and why you came up with the idea to paste objects in public spaces?
BARBARA: When I was very young, my grandfather explained to me what the swastikas mean, I've seen them again and again sprayed on walls. That was the day he told me about the Russian campaign and I've seen him cry the first time. This was very emotional for me. At the same time, I realized what a great effect signs and written messages can have. Then I started to paint over the swastikas, mostly with chalk. From there I have developed my idea.
WW: Do you see yourself more as an artist or as an activist?
BARBARA: Art and activism are closely linked but a classification of my work into a particular category is not important for me.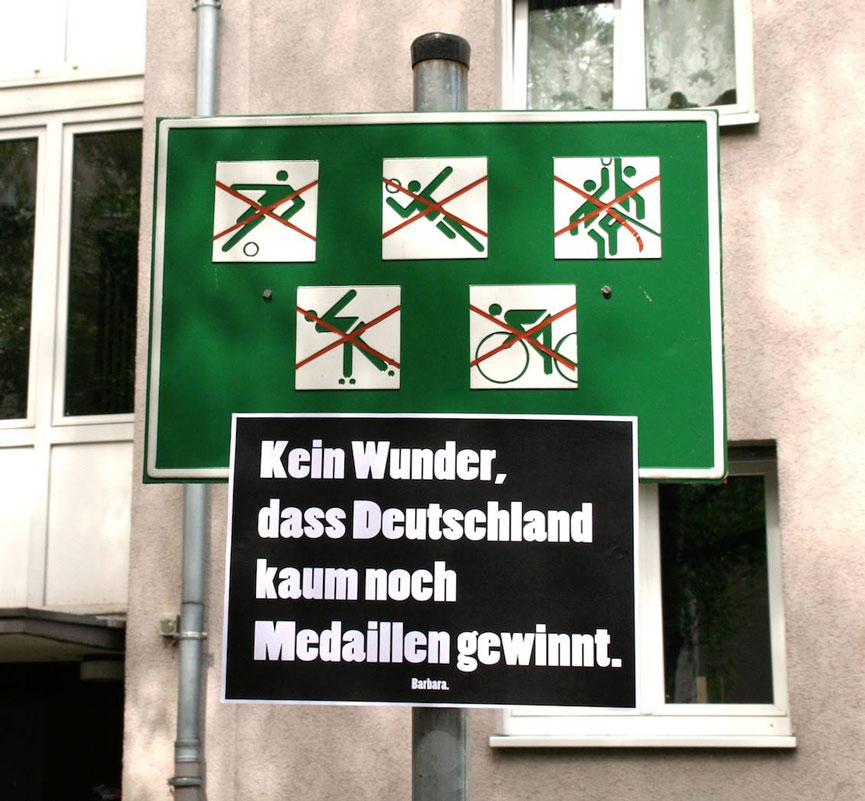 WW: What are your trademarks and who or what is your inspiration?
BARBARA: I don`t feel as a brand, more like a human. I share my ideas and feelings and express my thoughts.
WW: Can you tell us something about Heidelberg / Berlin? How you inspire these two completely different cities?
BARBARA: Germans seem to love signs. In each city, at almost every house there are many of them. Most signs want to ban something that is already prohibited by law anyway. Somehow this amuses and inspires me over and over again to stick my answers next to or on this signs. The advantage of Heidelberg over Berlin are undoubtedly the most clean and non-bonded walls or lampposts. As there is so much street art in Berlin it would be more crazy to leave a house wall just white.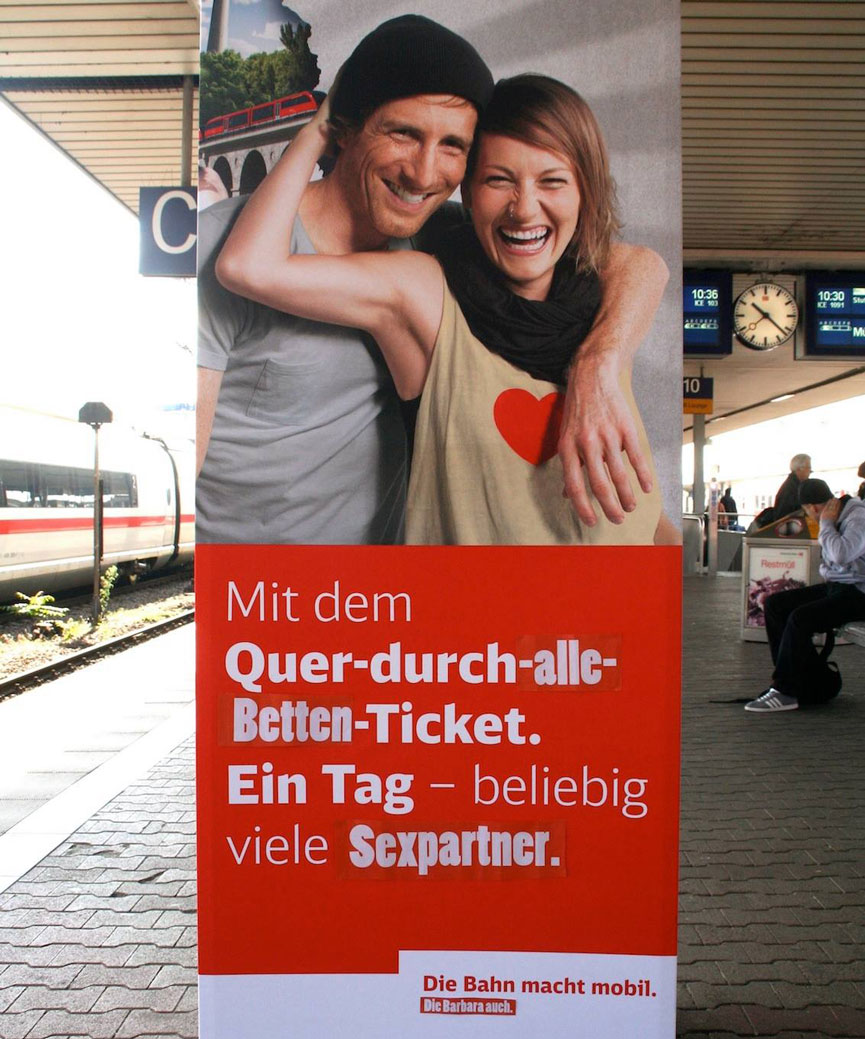 WW: Do you have the goal that people see their environment differently? And if so how?
BARBARA: First and foremost, I am talking about my ideas. I must express myself, otherwise it tears me apart. That there are more and more people who deal with my thoughts or write to me that my work touches them is just wonderful.
WW: How long have you been doing this?
BARBARA: Actually, always. The difference is the publishing of the photos of my work on the Internet which I have started in February of this year.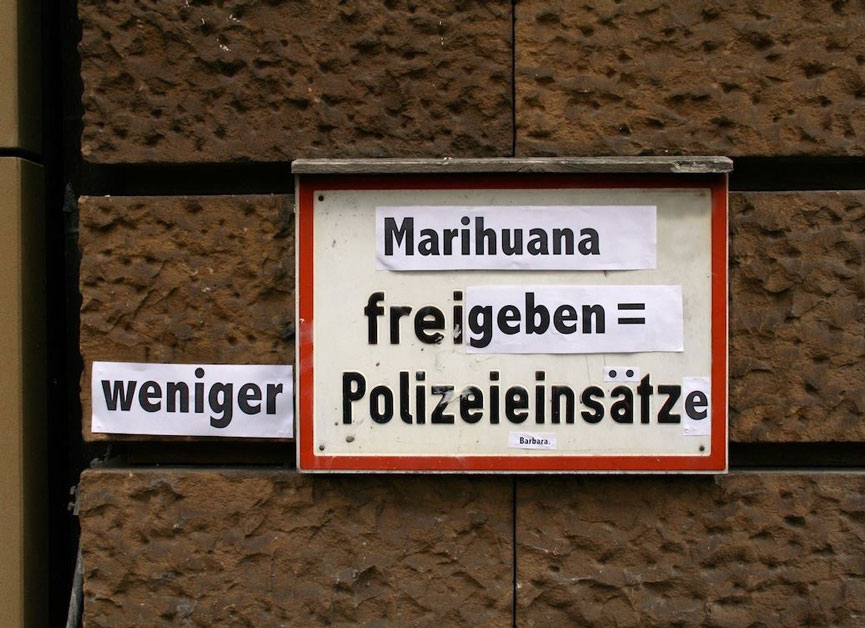 WW: Do you think your art opens a channel for dialogue?
BARBARA: Any form of art opens a channel for dialogue.
WW: What was your biggest challenge so far?
BARBARA: To preserve my anonymity. I cannot speak to any of my friends or my family about my work. This is sometimes very difficult.
WW: Do you work always alone?
BARBARA: Yes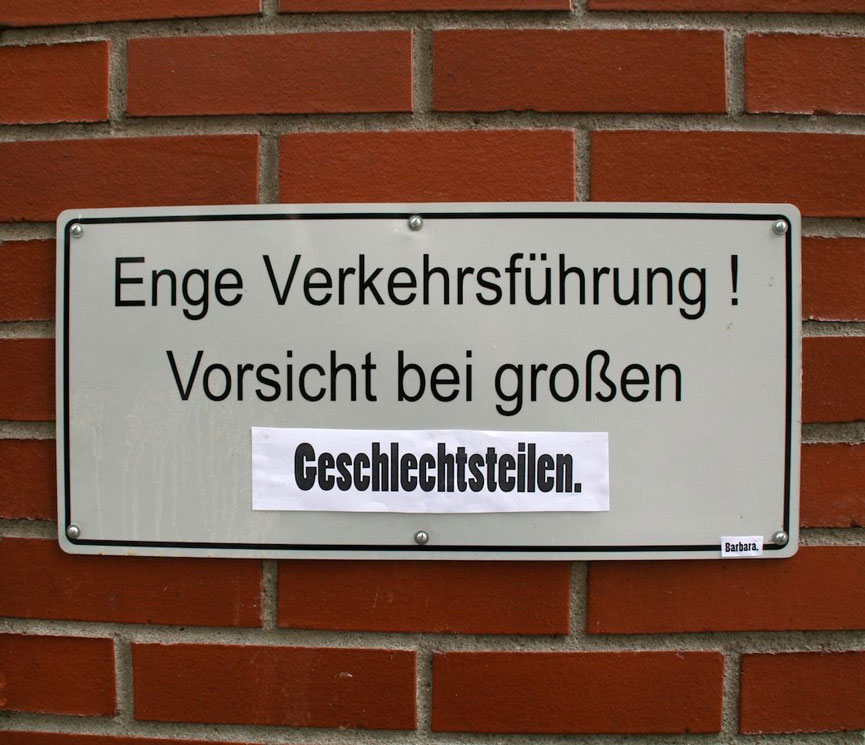 WW: Do you want to "roll out" your art internationally and go to other cities such as London, Paris, …?
BARBARA: Nothing is impossible, because I paste everywhere I go.
WW: Do you have a higher goal with your art and what we can expect from you in the future?
BARBARA: I will let surprise myself.