Semiotics of the Popular
American cultural theorist John Fiske was one of the first scholars to apply semiotics to the analysis of popular culture. On the other hand, it can be said that Barbara Kruger has decided to "live semiotics" through her art. "When I hear the word culture I take out my checkbook" is not simply a comment on the nature of mass media culture, it describes the relation between the concepts of "elite" and "popular" culture. Ironically, the photo of the ventriloquist's dummy containing these words has been sold in 2011 for almost a million dollars… During the period of 28 June – 31 August 2014, visitors of Modern Art Oxford will be able to see new and recent work (Upper Gallery) and some of the iconic 1980s paste-up works (John Pipper Gallery).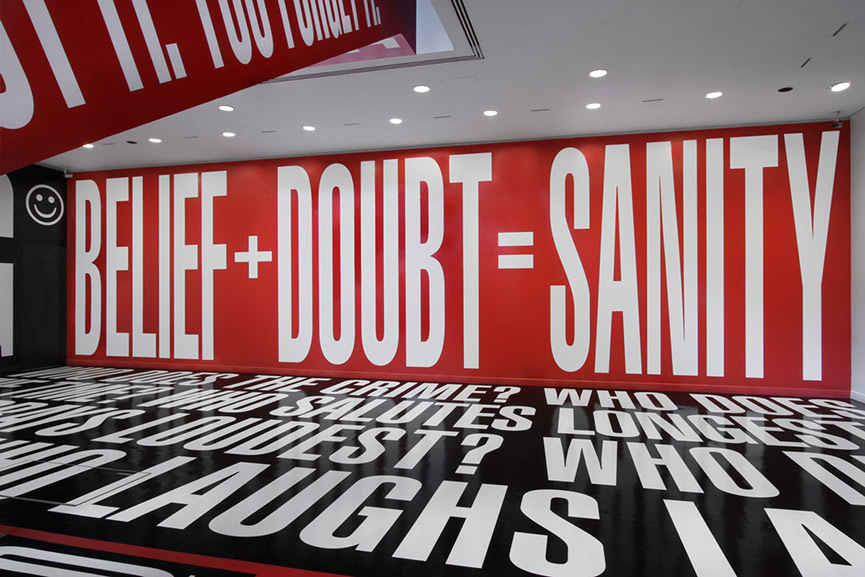 The Power of the Word
One could argue that Barbara Kruger investigates the social relations of power through the power of the word. This might seem to be superficial wordplay, but it is not. During her time at the University of California, in the late 1970s, Kruger had been especially interested in the works of Walter Benjamin and Roland Barthes. Perhaps this kind of understanding of linguistic theory empowered the artist with significant metanaratives needed for her creative work. She would, however, probably describe herself as an artist who "just works with pictures and words".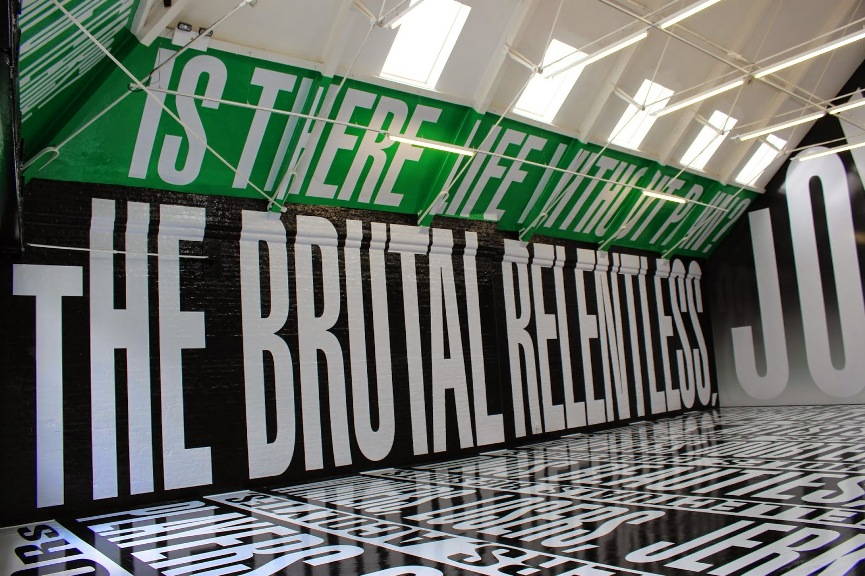 Social Relations of Power
The questions of the paradox of identity in postmodern times transpire through her words into discussions on traditional gender roles, global economic market and representations of the human body as a social construct. Through seemingly simple "messages" Kruger has managed to contemplate, and bring to the surface of public discourse, some of the issues which reside in the core of the social power relations. This is how an artist takes on the role of the socio-political activist and positions himself/herself in the centre of the "struggle for power".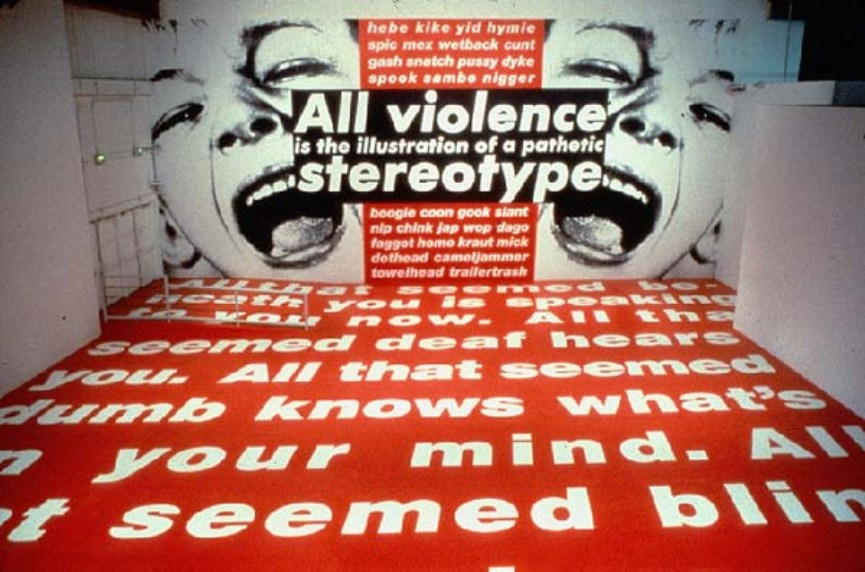 Installation of the Reality
The four-screen installation consisting not only of words and images, but video streaming has become a paramount in the later period of her creative work. "I don't necessarily think that installation is the only way to go. It's just a label for certain kinds of arrangements", she said once. However, a profound interest in the consequences of reality TV created the inspiration for installations such as "A carousel of casual nastiness, cynicism and aggression". Transforming the logic of advertising and mass media communicating into transparent multimedia messages, Kruger is constructing the stage of human interaction that has become a "performance of nothingness". An amalgamation of symbolic communication that is deprived of meaning – this is what Kruger sees, and that is exactly what she is trying to show.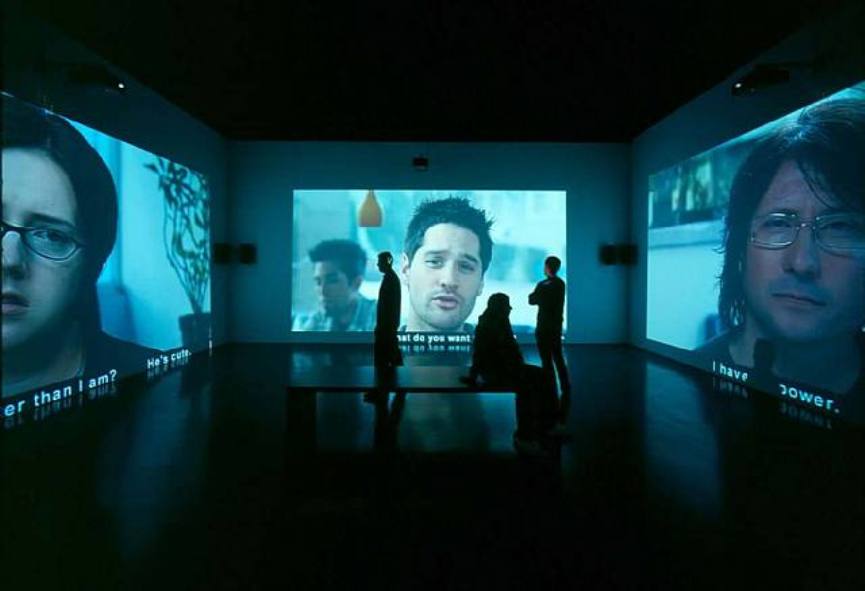 Follow These Galleries
Miami, United States

Los Angeles, United States