Barcelona Gallery Weekend 2019 - The Biggest Edition So Far
The city of Barcelona has one of the most vibrant and cosmopolitan art scenes in Europe. In addition to its prestigious centers of contemporary art, numerous independent galleries have become exciting meeting points for art enthusiasts and collectors alike.
In October, the city will be overflowing with art on the occasion of the 5th edition of the Barcelona Gallery Weekend. This year, the event will expand more than ever throughout the city and beyond with exhibitions and artistic interventions in public spaces.
Barcelona Gallery Weekend 2019 will bring together 27 galleries from Barcelona and beyond, highlighting the importance of art in the construction process of cities and uniting contemporary art with architecture and urbanism. This edition continues its collaboration with Casa Vicens, the first house designed by Antoni Gaudí which was first open to the public in 2017.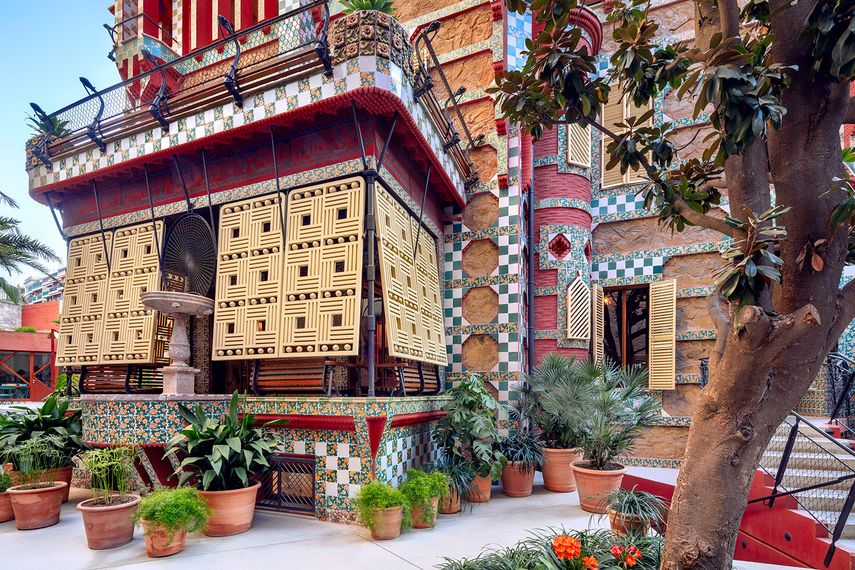 Art in Public Spaces
With an idea to highlight the importance of art in its use in the public space, Barcelona Gallery Weekend will inaugurate a new format for Composiciones, the program of artistic interventions conceived specifically for the event which will take art out of the gallery spaces. Taking place in public spaces in the city, the program will invite the audience to explore them through a series of works that dialogue with the city's past, present and future.
Curated by Juan Canela, co-founder of the BAR project and associate researcher of osloBIENNALEN First Edition, the program will feature interventions by artists such as Felipe Mujica (Die Ecke Arte Contemporáneo) at the Pasaje de las Manufacturas in Barcelona, Daniela Ortiz (àngels barcelona) at the Columbus Monument, Mercedes Mangrané (Ana Mas Projects) at the Pont d'en Jordà in L'Hospitalet de Llobregat, Marc Vives (etHALL) at a secret location in Barcelona and Erick Beltrán (Joan Prats Gallery) who will perform a travelling performance in the streets of the Eixample and Ciutat Vella districts.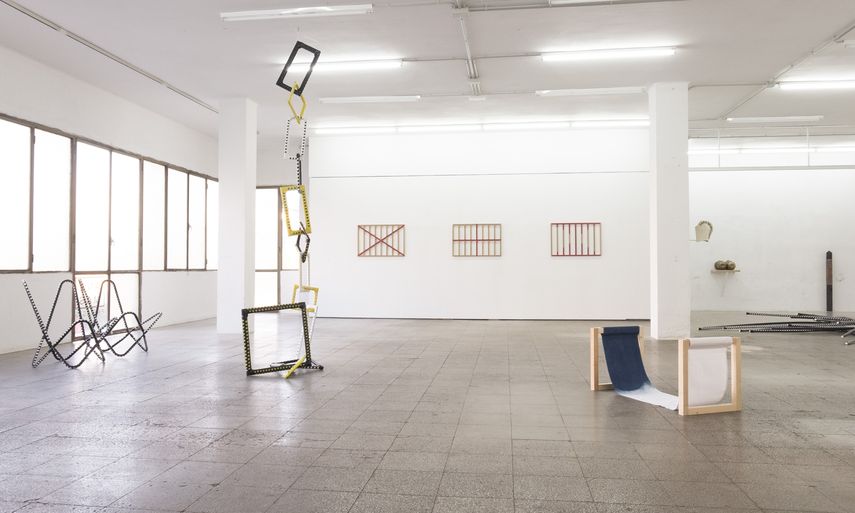 Galleries and Artists
This year, Barcelona Gallery Weekend will bring together 27 galleries from Barcelona, L'Hospitalet de Llobregat and Santa Margarida i els Monjos. Among participants are 3 Punts Galería, presenting works by the sculptor Gerard Mas; ADN Galería, presenting a collective exhibition with their artists; Ana Mas Projects, presenting the recent work of the artist Irma Álvarez-Laviada; Artur Ramon Art, presenting ceramics by Gustavo Perez; Espai Tactel Toormix, presenting the work by the artistic duo Christto & Andrew; Galería Joan Prats, presenting new works by Juan Uslé; Pigment Gallery, presenting the works of Luis Coquenão; and RocioSantaCruz, presenting the work by Diogo Pimentão; to name a few.
These galleries will present more than 70 artists, both local and international, placing the city on the international panorama of contemporary and avant-garde art over the course of four days. Covering all disciplines, from painting, sculpture, installation, performance and photography and encompassing a range of products ranging from the historical avant-garde to the latest trends in contemporary art, the program will include artists such as Alex Katz, Antoni Tàpies, Eugenio Merino, Emma Kay, Riccardo Licata, Luis Úrculo, Irma Álvarez-Laviada, Nuria Rion, Federico Solmi, Manuel Rivera, Margaret Harrison and Ed Pien, among others.
A highlight of the program is the collaboration with Casa Vicens, where the audience will have an opportunity to see the exhibition Escamas. Taking place between October 10th and November 10th, the exhibition curated by Susanna Corchia, director of the event, will present a selection of six pieces by different artists represented by some of the galleries participating in this edition. Works by Francesco Arena (NoguerasBlanchard), Jean Denant (RocioSantaCruz), Marc Larré (etHALL), Jordi Mitjà (Bombon Projects), Vanesa Muñoz (ÀMBIT Galeria d'Art) and Marria Pratts (L&B Gallery) will inhabit Casa Vicens and its garden, establishing a set of temporal, functional, formal and poetic correspondences with the building, inviting visitors to reinterpret each corner under the gaze of contemporary creators.
The List of Participating Galleries
Galleries
3 Punts Galería
AND Galería
Alalimón
ÀMBIT Galería d'Art
Ana Mas Projects
àngels Barcelona
Arte Aurora Galería
Artur Ramon Art
Bombon Projects
Die Ecke Arte
Contemporáneo
Dilalica
Espai Tactel Toormix
etHALL
Galería Carles Taché
Galería Contrast
Galería Joan Prats
Galería Marc Domènech
Galería Toni Tàpies
Galería Zielinsky
L&B Gallery
Mayoral
NoguerasBlanchard
Palmadotze
Pigment Gallery
RocioSantaCruz
Sala Parés y Víctor Lope Arte
The Accompanying Program
Once again, the Barcelona Gallery Weekend will offer the ARCO GalleryWalk, guided routes through the galleries and the aforementioned public spaces of the Composiciones program, organized jointly with the ARCO Foundation. Through these free itineraries, the audience will have first-hand experience with galleries, curators and artists offering their unique views of exhibitions.
The visitors will also have an opportunity to enjoy the Acquisitions Programme 2019, in which institutions and companies engage in buying works of art from the participating galleries. This year's participants are Vila Casas Foundation, the recently opened luxury design hotel in Barcelona, the Sir. Victor Hotel, an artist residency program, LA PLACE, the Cuban art collection, La Kole and a network of benchmark co-working spaces in Spain, Utopicus.
The event will also see a return of the Artévete initiative, offering a program of meetings and visits, both for art lovers and for young collectors, who seek to bring to the public the experience of acquiring works, to stimulate the art market.
Aimed at collectors, critics and representatives of local and international cultural institutions, the Professional Programme will provide tailor-made guided tours designed for discovering Barcelona's artistic offer and various social events that allow them to weave networks of contacts as well as deepen and exchange knowledge with gallery owners. A part of the program will take place at the Sir. Victor Hotel, which will function as a VIP meeting point.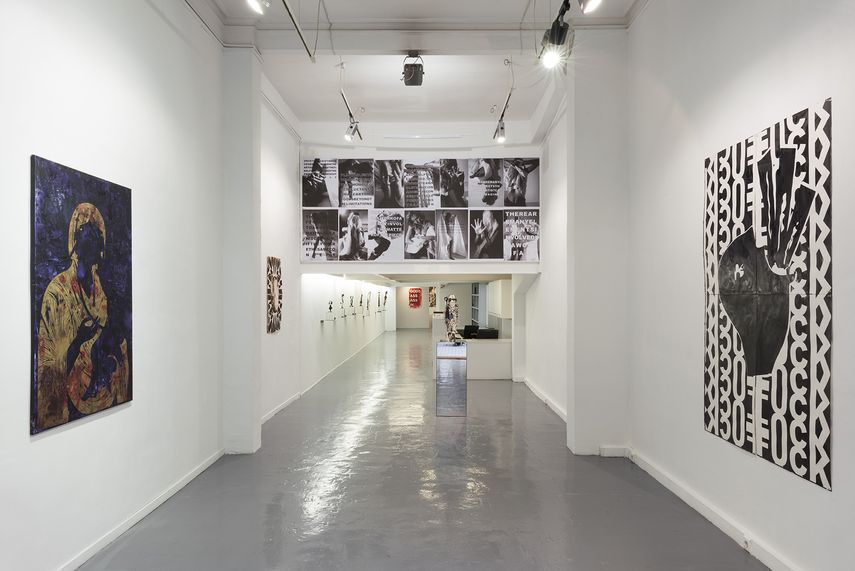 Barcelona Gallery Weekend 2019 – Practical Information
The fifth edition of Barcelona Gallery Weekend will take place in 27 galleries around the city and beyond from 10th to 13th October 2019.
For more information, visit the official website of the event.
Featured images: Nogueras Blanchard, BGW 2018; Galeria Joan Prats, BGW18; Bombon Projects, BGW18; Angels Barcelona. BGW18; Arte Aurora, BGW18. Photo by Dani Canto; Sala Parés 01, BGW18. Photo Dani Canto; Rocio Santa Cruz, BGW18; L & B Galeria 06, BGW18. Photo by Dani Canto; Angels Barcelona. BGW18. All images courtesy of Barcelona Gallery Weekend 2019.