South Korean Artists Concerned as Bartomeu Mari Might Become the Director of MMCA, Seoul
I think we can all agree that the work of those who decide what falls under art and what doesn't is fairly hard – I mean, with so much going on nowadays, one needs to stay really focused on the real factors that determine which artwork is worth putting on view. In March 2015, two MACBA curators did the unthinkable thing of putting politically-charged artwork on view as part of an exhibition that "calls into question different uses of sovereignty". One day before the opening, their director found out about the work, cancelled the show and sacked the curators, before resigning himself. Now, that same director, named Bartomeu Marí, turns out to be top candidate for the leading position at MMCA – National Museum of Modern and Contemporary Art in Seoul, South Korea. And some 600 artists, curators and professionals from this country are not happy about it.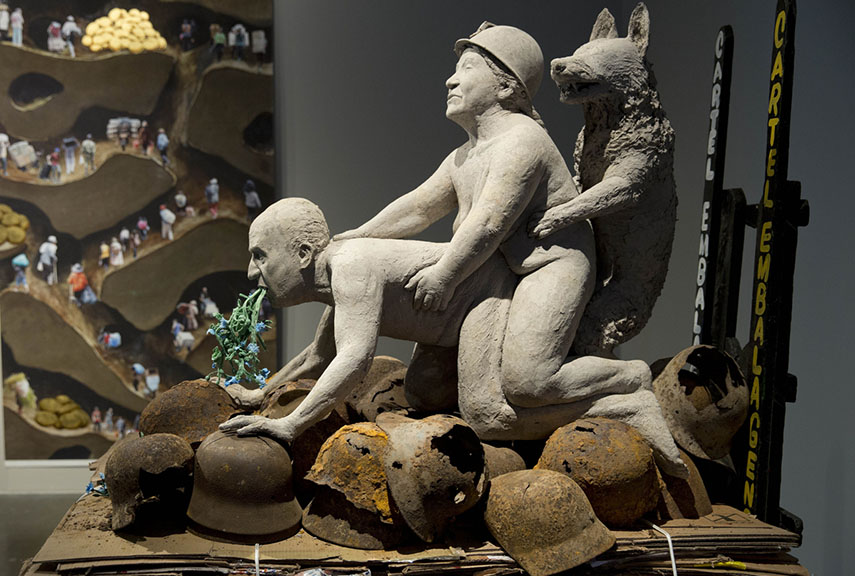 Bartomeu Marí – The MACBA Director and the Censorship Crisis
Let's go back to the MACBA story for a moment, as at the time it caused quite a bit of controversy on an international scale. An artwork depicting former Spanish king Juan Carlos, Bolivian Labor leader Domitila Chúngara and a dog, all involved in a sexual intercourse on a surface made of SS helmets, was too much for the then director of the Barcelona Museum of Contemporary Art – MACBA, Bartomeu Marí. The exhibition, entitled La Bestia y El Soberano (The Beast and the Sovereign) was about to open, after it's been in preparations for months and, as one expects, the most important figure in the hierarchy of a museum was very much informed on its developments.
Only, Bartomeu Marí claimed he had seen Ines Doujak's Not Dressed for Conquering for the first time only a day before the official exhibition opening, and demanded it be removed from display right away. When the Austrian artist who made the sculpture and two MACBA curators, Valentín Roma and Paul B. Preciado, refused to do so, Bartomeu Marí fired them, cancelling the exhibition altogether. However, due to a proper censorship crisis that had developed at that point and the harsh criticism he kept receiving, he retracted his decision and opened the show anyway, including the controversial sculpture. Bartomeu Marí left the director's position at MACBA shortly afterwards.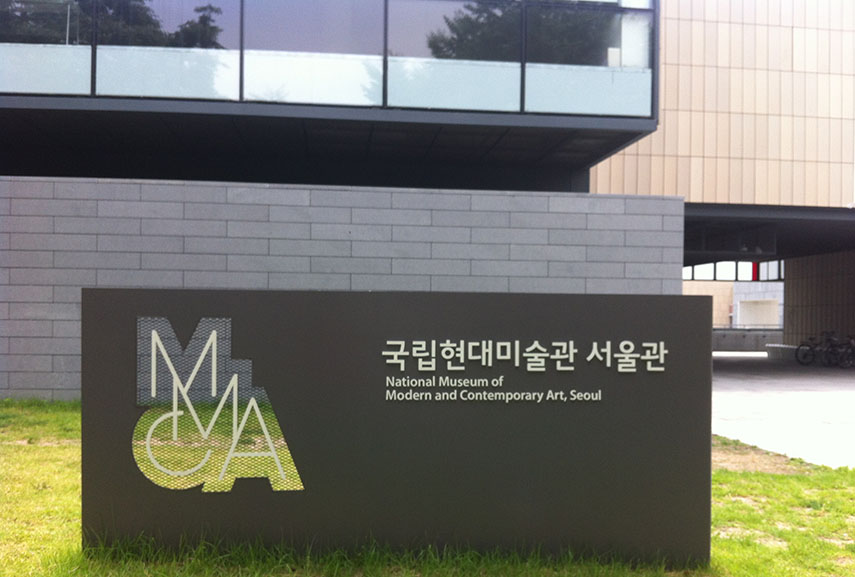 Protests of South Korean Art World
Until now, Bartomeu Marí was nowhere to be heard in public. In the meantime, he kept on doing the work as the president of the International Committee for Museums and Collections of Modern Art (CiMAM), for which he was appointed in 2014 until 2016. As someone with an international reputation, which also includes curating the Spanish pavilion at the 51st Venice Biennale in 2005 and an alleged extensive knowledge of Asian and, in particular, Korean art, Bartomeu Marí became the main candidate for the next head of the National Museum of Modern and Contemporary Art in Seoul.
But the controversial decision to censor a work of art and then to fire his own curatorial staff preceded all of that, as some 600 of South Korea's prominent curators, artists and arts professionals are questioning his candidacy. In a statement posted on a Facebook page, the group expresses concerns over Bartomeu Marí's attitude towards ethical challenges and draws attention to the fact three other members of the CiMAM board also resigned during his presidency, over the same issue of the inappropriate and unethical behaviour at MACBA. Members of South Korean scene fear Bartomeu Marí will only make things worse in the already terrible state of freedom of expression in the country and ask for plausible reasons behind his possible appointment as the director of MMCA in Seoul.
So, to conclude: it's not only hard on curators to choose the perfect artworks – it is also hard on the governments to find the perfect curators who would subsequently find perfect artworks. I'm saying curators because it is them who usually end up being museum directors in the end, as years of past experience have shown. Still, shouldn't there be some sort of criteria a candidate curator should meet, to prove they're competent for the job? These days, I guess, we've reached a point where it could even be someone who doesn't care to violate curatorial and universal ethics.
Do you agree? Share your thoughts on our Facebook page!
All images used for illustrative purposes only.