Crown your Wrist
Komono and the Basquiat estate collaborated to create a watch that brings the artists edgy and raw aesthetic into the world of fashion accessories. Komono manages to bridge the gap between art and fashion with an exclusive watch collection in the late artists honors. Each watch in the capsule collection features a unique printed fabric wristband depicting a different detail of a particular Jean-Michel Basquiat painting, ensuring that no watch is the same. Inspired by the artist's blatant disregard for traditional boundaries between artistic mediums this unique collection is a 'must' collectible for Basquiat fans. The Komono x Basquiat watch collection is now available after the jump.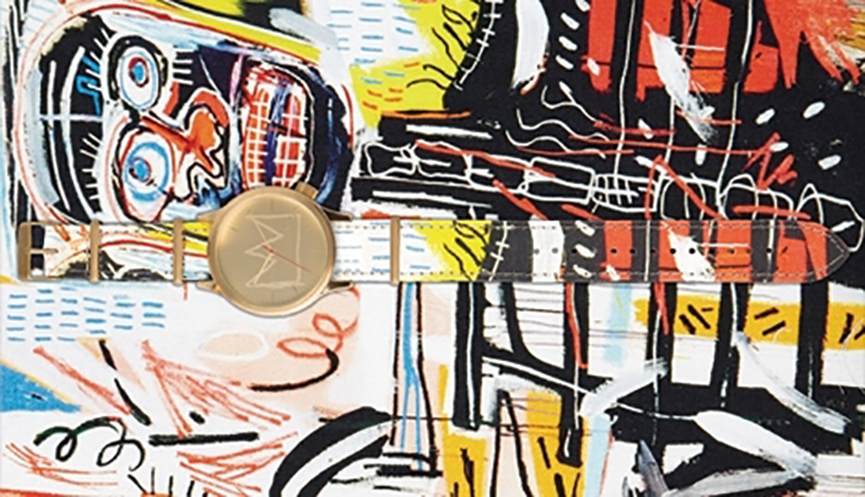 About Basquiat
Artist Jean-Michel Basquiat was born in Brooklyn, New York, on December 22, 1960. With a Haitian-American father and a Puerto Rican mother, Basquiat's diverse cultural heritage was one of his many sources of inspiration. A self-taught artist, Basquiat began drawing at an early age on sheets of paper his father, an accountant, brought home from the office. As he delved deeper into his creative side, his mother strongly encouraged to pursue artistic talents. Basquiat first attracted attention for his graffiti in New York City in the late 1970s, under the name "SAMO." Working with a close friend, he tagged subway trains and Manhattan buildings with cryptic aphorisms. In 1977, Basquiat quit high school a year before he was slated to graduate. To make ends meet, he sold sweatshirts and postcards featuring his artwork on the streets of his native New York.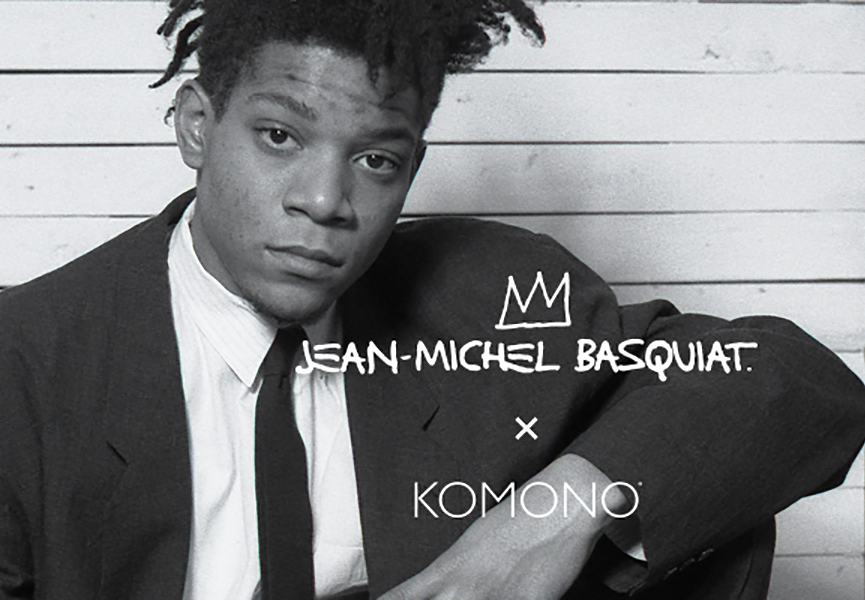 About Komono
One of the greatest advantages of travel is that it blurs the boundaries. Komono has always had a thirst for blurring the lines between the classic and the new, between design and fashion, between male and female, between minimalism and color, between accessories and lifestyle.