Bault Art Exhibition Opens with Nicolas Xavier
Curious characters of intriguing origin meticulously executed in a web of lines and thick colors. This is how one could describe Bault's art, both in the studio and on street walls. One of the most prolific street artists from France will now have a solo exhibition at Nicolas Xavier, entitled Nuclear Sunset, where he will present a series of original artworks on canvas and wood. On view there will be a whole spectrum of his remarkable figures, inspired by African art and Haitian culture and developed indoors and out, ready to permanently inhabit our world of imagination and stimulate our thirst for discovery.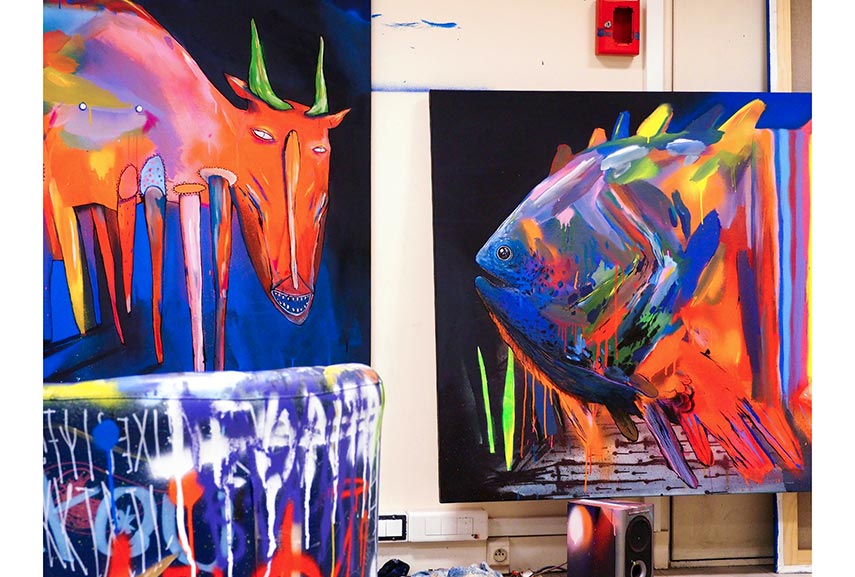 Nuclear Sunset
Through the works created on the streets, Bault communicates using urban symbolism, reflecting the very community it sends its message to. These societies are constantly changing, and the painted pieces seem to evoke this polyphony, through frenetic drawing, interlacing, light shadows and spurts of spraypaint. Whether monochromatic or quite vibrant, the works of Bault are almost immediately recognizeable for their uniqueness and celebrated for their longevity and relevance. His creatures represent natural hybrids of the human and the animal kingdom, it would seem, covered in vivid hues and expressing great emotion in many ways. With a lot of experience on the Parisian street art scene, the artist has contributed greatly to the graffiti landscape, through solo and collaborative artwork as well as illustrations.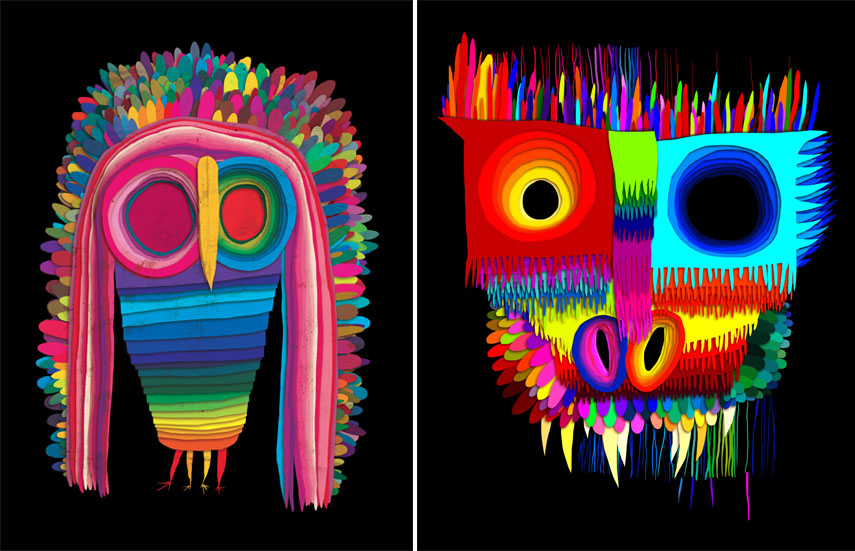 A Vibrant Complexity
When he's on outside covering public walls, Bault is inside his studio, where he experiments with materials and topics. His are the mysterious, mate black canvases, on which he paints dreamlike bodies and landscapes that call to mind primitive masks found in African traditions and cultures. Bault art is infused with symbolism, primitivism even, multiple and hidden meanings, various references and inspirations. The artist also works with wood, torn papers and nails in order to give life to a type of almost Outsider art similar to the one he discovered in Haiti. His seemingly childish style perceives the essential signs of an anthropology of change, contributing to the contemporary understanding of primitive arts. It is the complexity of these pieces that makes them so simple to understand and above all – remember.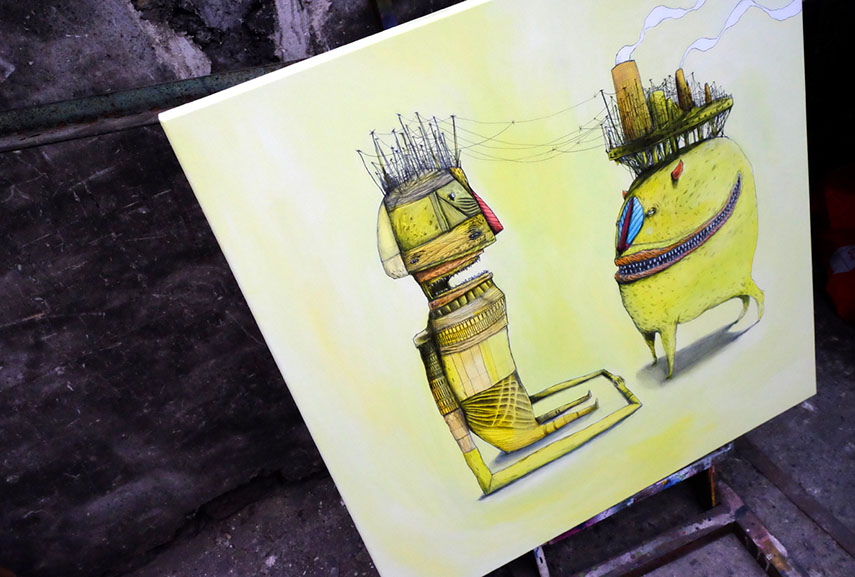 Bault Art of the Paris Streets at Nicolas Xavier
For Bault and his art, there are no limits, neither in topic nor materials. He successfully manages to express himself in a vast variety of media and supports, becoming both an Insider and an Outsider, through endless experiments and the diversity of practices. Nuclear Sunset, an exhibition of works by Bault, will be on view at Nicolas Xavier Galerie in Montpellier, France, from December 10th 2016 through January 21st 2017. The opening reception is scheduled for December 9th at 7pm and the artist will be present.
Featured image courtesy of Nicolas Xavier.