Cartography of the Machine
Next Saturday, on April 19, CHG Circa presents Beau Stanton's L.A. solo debut titled "Cartography of the Machine". The show will feature 14 new multi-media works of this exceptional artist. Beau Stanton is an excellent draftsman, well-versed artist, but most importantly, Beau Stanton is an aesthete. Whether we look at his paintings and murals, his studio or himself, we arrive at the conclusion that Stanton sees art as a supreme good per se like a true 19th century aesthete. Art for Art's Sake, nothing more, nothing less.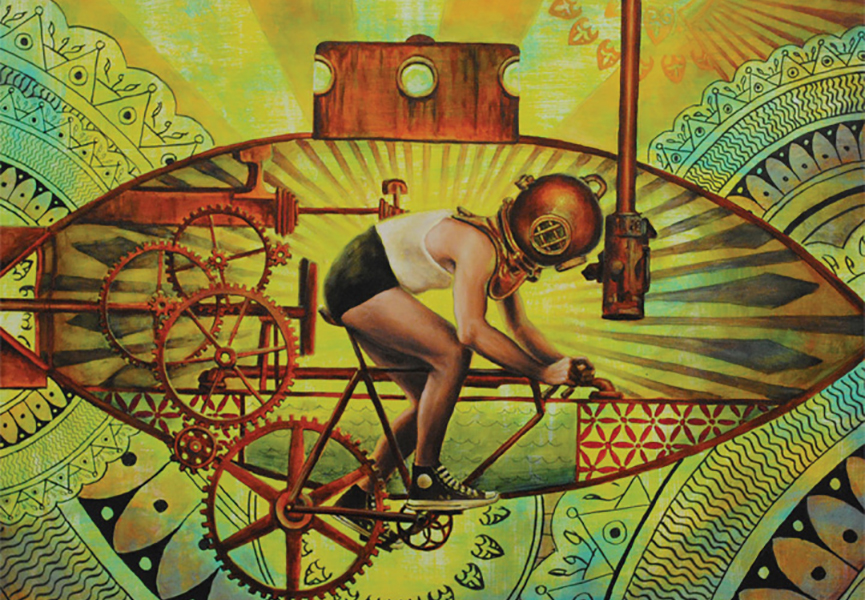 Art in Stanton's Art
Indeed, there is "so much art" in Stanton's art. References from art history spread his oeuvre providing an extraordinary perceptual experience of pleasure. Stanton's artwork pervades many art movements or aesthetic periods. His art is heavily influenced by 19th century design and architecture, in particular the Victorian period, by Art Deco, or ancient architecture and Renaissance art. However, his art is not eclectic. Stanton's style is unique and incredibly intricate. "I employ traditional methods of visual exposition to describe the inner workings of imagined metaphoric structures," Stanton explains.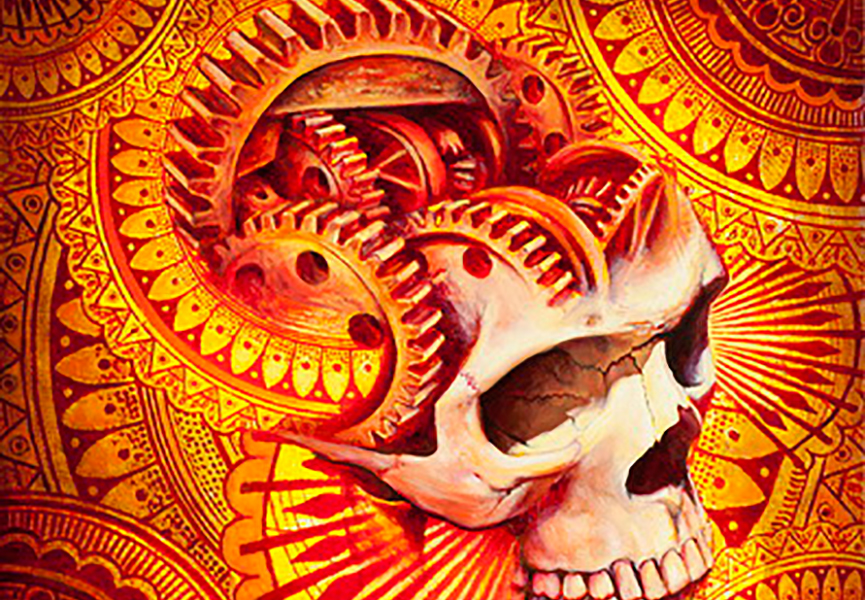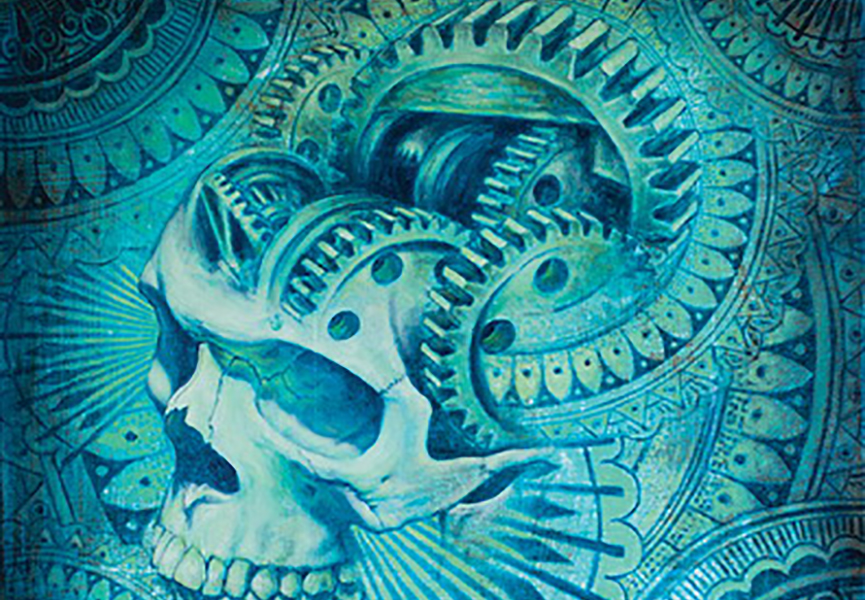 Good Read
Stanton's work combines classical oil paintings with complex patterns inspired by letterpress ornaments, industrial textures and decayed infrastructure. Furthermore, in Stanton's art we find collections of antiquities and artifacts from the cabinets of curiosities, antiquated machinery, Free Masonry iconography and nautical imagery, all mixed in highly elaborate and detailed manner. The initial studies of these artifacts are distilled into highly ornate silk-screened compositions. Each piece testifies to the extraordinary craftsmanship. His attention to detail is of a filigree artisan. Stanton's ornaments almost produce shimmering effect on the surface of his vintage-modern compositions. Finally, the pieces are fully rendered with oil paint, manipulating focus, light and perspective. One might describe Stanton's art as "a good read". It is certainly always well worth taking a glimpse into his world of mixed times and artifacts. If you're in the area, exhibition is on view through May 10.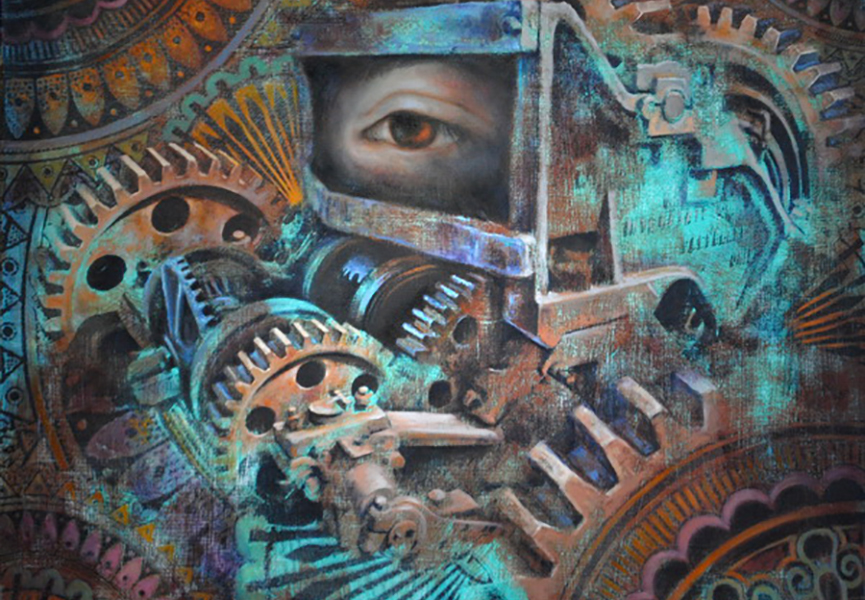 About Beau Stanton
A painter and muralist, Stanton creates work ranging in size from tiny eye miniatures to large-scale images ornamenting entire building facades. Stanton is originally from Southern California where he studied Illustration and Drawing and Painting. He relocated to New York after graduation in 2008, and has since been mentored by New York Pop Surrealist Ron English. He has shown with Ad Hoc Art, SCOPE Art Show, Helium Cowboy Artspace, Spoke Art and Corey Helford Gallery.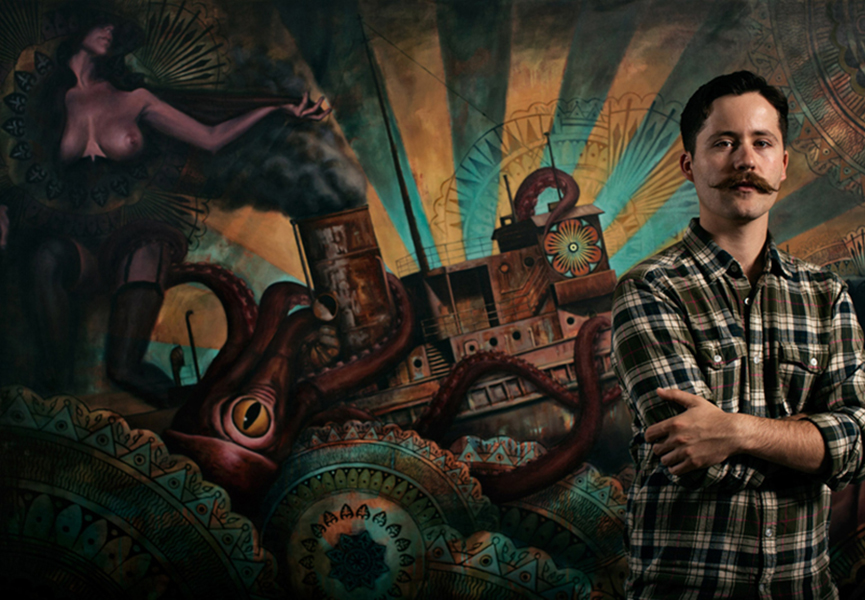 About CHG Circa
After launching the highly-successful Corey Helford Gallery in 2006 in the Culver City Arts District, the Helfords opened CHG Circa on Washington Blvd in 2012 as a platform to highlight figurative and pop surreal artists worldwide, including Lola, Van Arno, Sylvia Ji, Amy Sol and many more. Corey Helford Gallery is internationally renowned for its standout exhibitions. Helfords believe the artists they show and support are creating timeless art. CHG Circa presents new exhibitions every 4-5 weeks.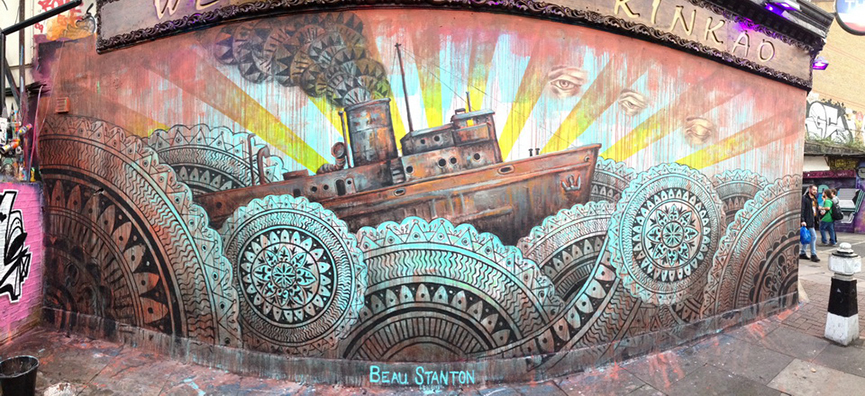 Follow These Galleries
Los Angeles, United States