Beers Contemporary Visions V
London based Beers Contemporary have announced their fifth open call group exhibition Contemporary Visions V for 2015 which will showcase the work of nine young contemporary artists working across all disciplines and chosen from nearly 2000 entrants. The works were judged by jurors Kurt Beers, Director of Beers Contemporary (Read about the 100 Painters of Tomorrow book with Thames and Hudson, initiated by Kurt Beers and the 100 Painters of Tomorrow Exhibitions that coincided with the book launch), Paul Carter-Robinson, editor of Artlyst (you can watch an Artlyst video of Ed Ruscha at the Hayward Gallery) and Amanda Coulson, Artistic Director of VOLTA New York/Basel.
Contemporary Visions
To sort through nearly 2000 entrants and pieces of contemporary art seems a near impossible task and to get that list down to the final nine lucky artists that will be exhibited at Beers Contemporary Visions V is an impressive feat (you can see a Widewalls list of 10 Contemporary Artists Under 40 and compare). The idea of the Contemporary Visions group exhibitions, which first emerged in 2010 with a show involving nineteen artists, is to find exciting young contemporary artists(you can check out Los Angeles based Soze Gallery and Mexico City based Fitfy24MX gallery who are both working to support young contemporary artists) that are working in a range of media and are able to push the limits of their particular practice to produce works that are both unique and referential using the history of art to reinvent their chosen practices. Of course, the nine chosen artists were picked by just three jurors, undoubtedly with vast experience between them (here is an interesting article titled Emerging Artist? Satellite Fairs! About exposure and discovery), so reaction to the Contemporary Visions V show will be explicit in deciding if they have managed to identify the current trends in contemporary art.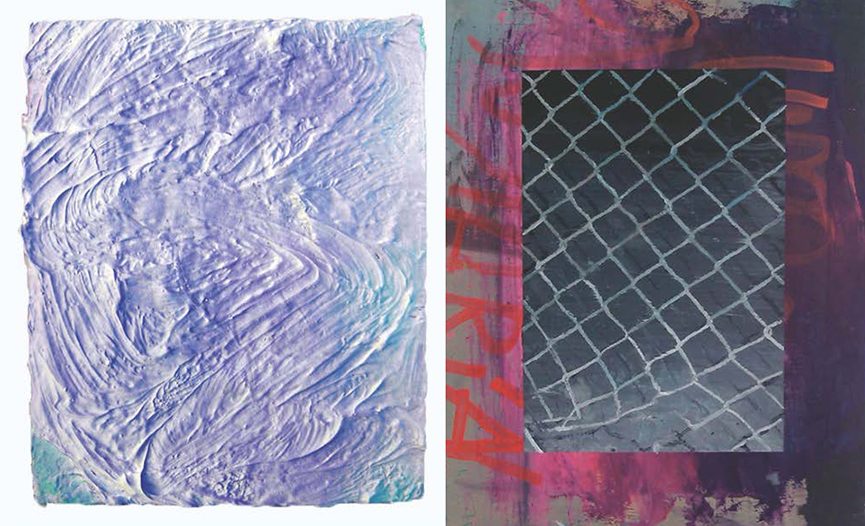 The Artists on Show at Beers Contemporary Visions V
The nine artists being exhibited in Beers Contemporary Visions V bring a range of visions and styles in their contemporary work, such as the sculptural forms of Austin Ballard that makes use of natural materials like wood and clay but tempered with interlocking metal in a response to man made structures and landscapes (check out the Biserama's Unmasked article about the work of Alexander Becherer and his use of wood and metal). Felicity Hammond also responds to her environment, this being the transforming area of East London, as she captures the constant construction and destruction of her urban neighbourhood in beautiful blue tinged C-Type prints that resemble collages of a time gone by. The paintings of Alan Sastre offer a surface that has been worked and reworked, as if time itself has worn away the marks, creating a weathered topographic offering (Check The Topography of Time article about the urban abstraction of Steve More) while the paintings of Peter Baader offer a more in your face explosion of colour and marks creating an abstract reality. Full list of artists on show at Contemporary Visions V: Luke Armitstead, Peter Baader, Austin Ballard, Jonny Green, Jose Carlos Naranjo, Max Olofsson, Felicity Hammond, Oliver Hickmet and Alan Sastre.
Beers Contemporary Visions V previews at Beers Contemporary on Thursday January 29th 2015 6-9pm and opens to the public on January 30th 2015 and runs until March 7th 2015.
For all the news on young contemporary artists sign up to My Widewalls today.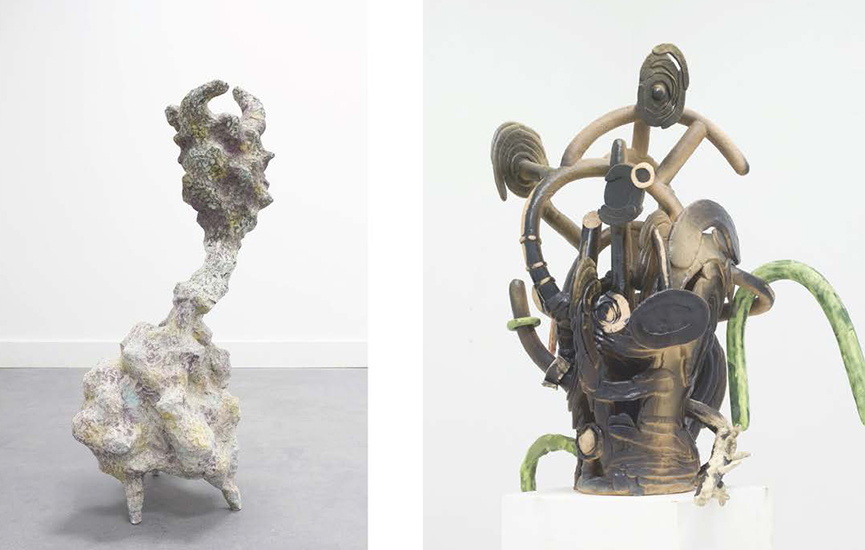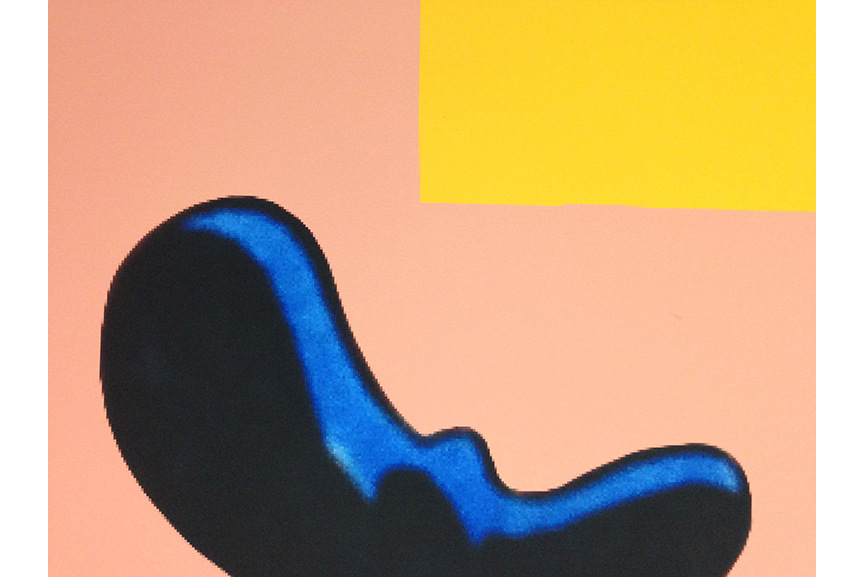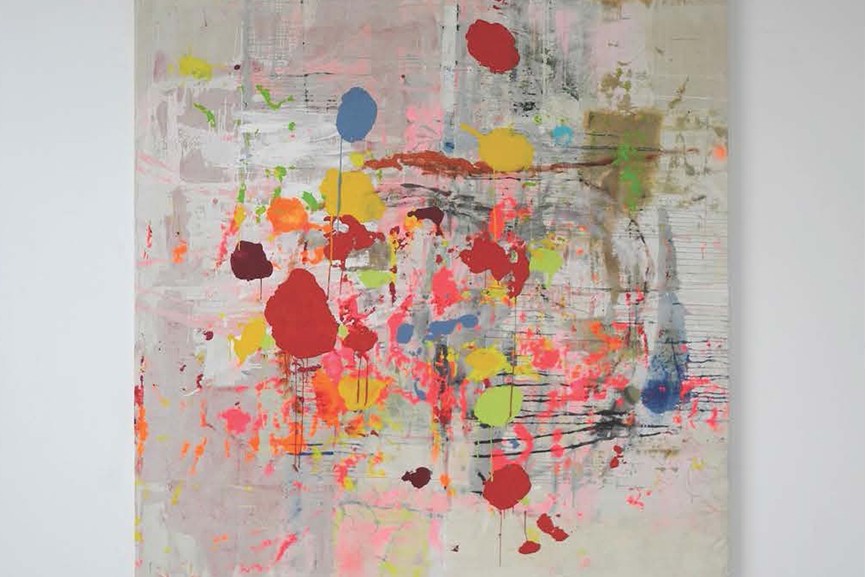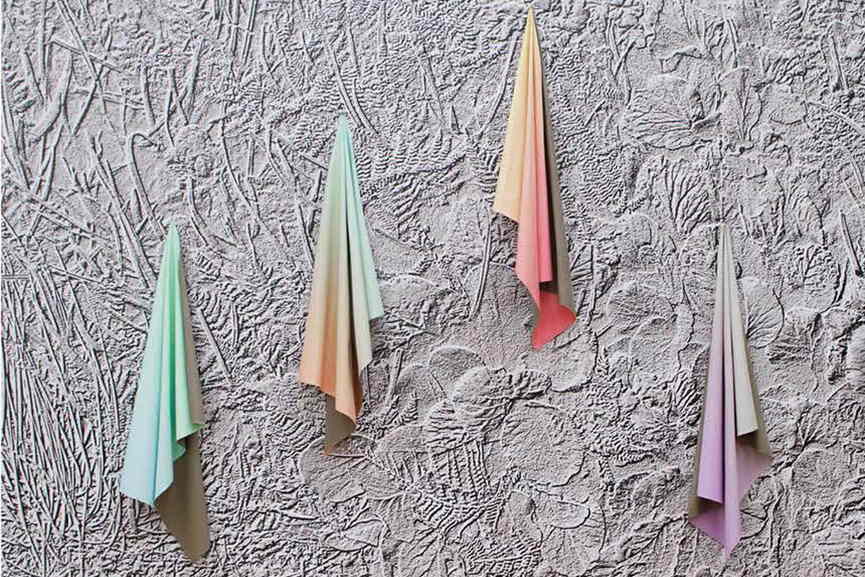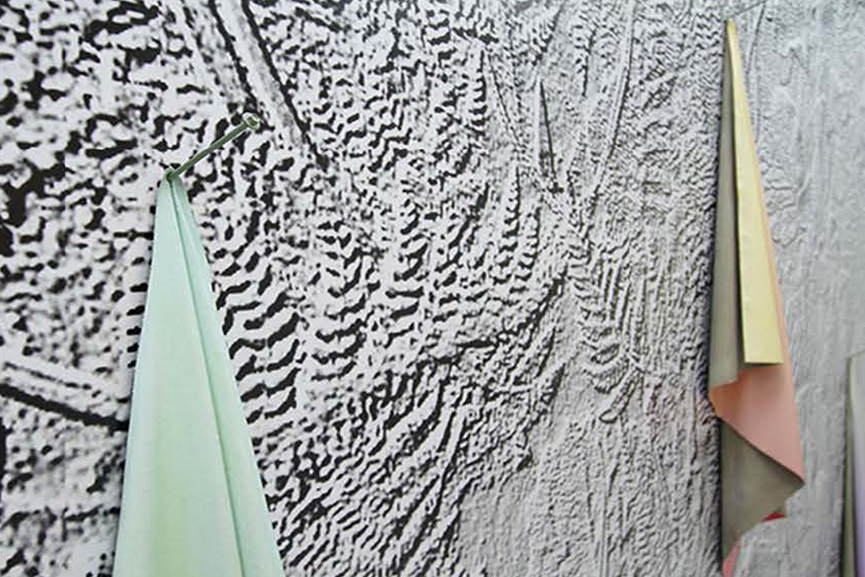 Featured image Jonny Green – The First Cut is the Deepest, 2014. Oil on Canvas on Board.
All images courtesy of Beers Contemporary.
[mc4wp_form]