Surface to Surface
Surprising geometry of Clemens Behr stands perfectly against thick textures conjured up by Lennart Grau at the Surface to Surface exhibition on view now at the Circle Culture Gallery in Berlin. This joint exhibition opened on June 7 and it will run through the summer, ending on August 23, 2014.
The contrast of the straight cut Behr's pieces and Grau's soft and organic forms amplifies their individual qualities, while it creates the tension in the installation and the new, exciting dimension. Artwork of Lennart Grau is characterized by glowing, rounded lines, subtle chromatic transitions and an overall ethereal feel, Clemens Behr's sculptural oeuvre is generally much more tied to this world, tactile, structural and angular, it makes a solid, although still playful statement.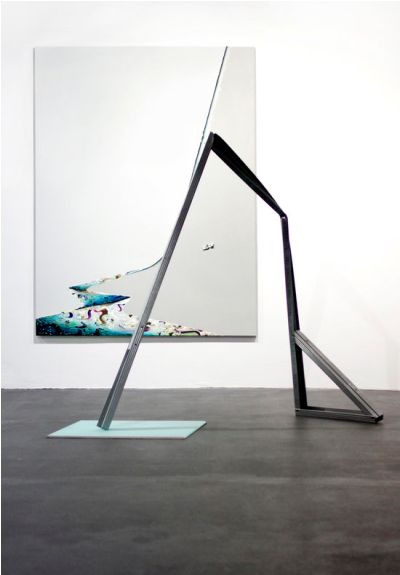 Surface against Surface
When turning back to the very foundation of their contemplation, before the creative process itself, it is revealed that both artist's had the same crucial idea – to explore the relationship of a surface with the surrounding space. Both of them have created works that encompass various media in their individual practices. They are seeking to conjure up new spaces with outlines, textures and tactility, starting from the premise that space is defined by mutual relationship of surfaces that surround it, and connected through the way in which they are standing, their layers and their amount. Third dimension is the third, invisible, but definitely felt party in the Surface to Surface exhibition, as it is found throughout the illusionistic, imagined spaces of Grau's canvases, the encompassed space by Behr's sculptures, it ties the entire exhibition space together into one, particular and coherent installation.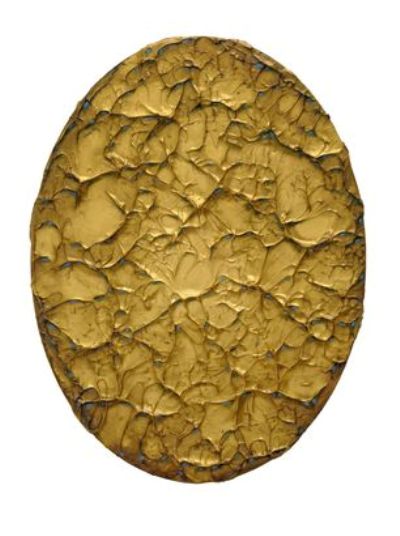 Lennart Grau
Paintings of Lennart Grau are vitalized by thick paste and stacks of texture, which elevates from the flat surface of the canvas gaining a three-dimensional quality. The result is a rather "hilly" surface, on which the artist intervenes adding lighting and visually rendering the shaped forms in order to achieve illusionistic effect, similar to the ole trompe-l'oeil wall decorations. His works are evocative and suggestive, while they keep alluring the viewer to come closer, enter the scene or just – to touch.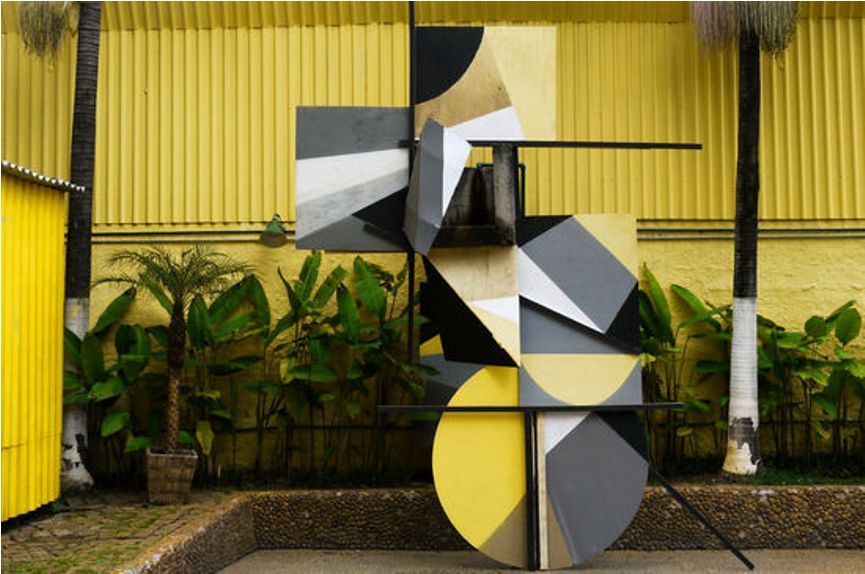 Clemens Behr
Clemens Behr's creativity delves into painting and sculpture, indoor and outdoor installations. His interesting and quite elaborate installations are fragmented throughout by being divided into architectural segments, but also by coloring often consisting of two pure colors. Surfaces of these works are suggestive, they appear to be taken from their usual context and inserted in new, unusual and exciting relationship. Combinations of abstract spatial forms with geometry and segmented chromatism often exudes novel perspectives, where all the dimensions merge and are hardly distinguishable from each other. These installations are mobile, interactive on a level, while they embocy the deconstructive and constructive processes into one. Their fragmentation alludes to the once broken surfaces that are now assembled again, into spatially conscious objects striving towards a contemplative, abstract ideal.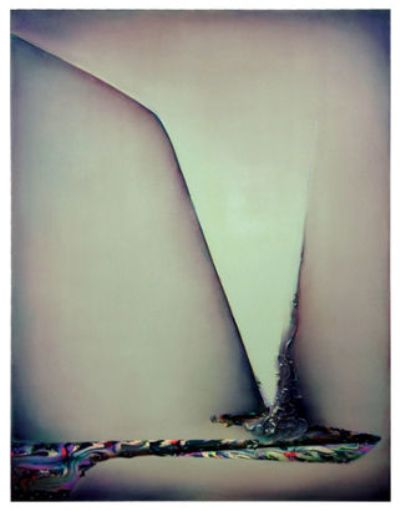 Follow These Galleries
Berlin, Germany

Rome, Italy