Ben EINE Solo Premier in New York
When it comes to typo art, the name of Ben EINE comes to mind instantly. As one of the most acclaimed creators of British street art, he will have his first solo exhibition in the city of New York this month, which is surprising as it was expected to have already occurred some time ago. He is already represented by the hosting space – Judith Charles Gallery on Bowery, the exhibition is entitled Heartfelt, as per one of the typographic writings of EINE's new works. Heartfelt will open on February 5 with a reception starting at 6pm, and it will run through March 16, 2014. This exhibition will present the latest spray-painted canvases executed by the artist, followed by limited edition prints, all available at the Judith Charles Gallery.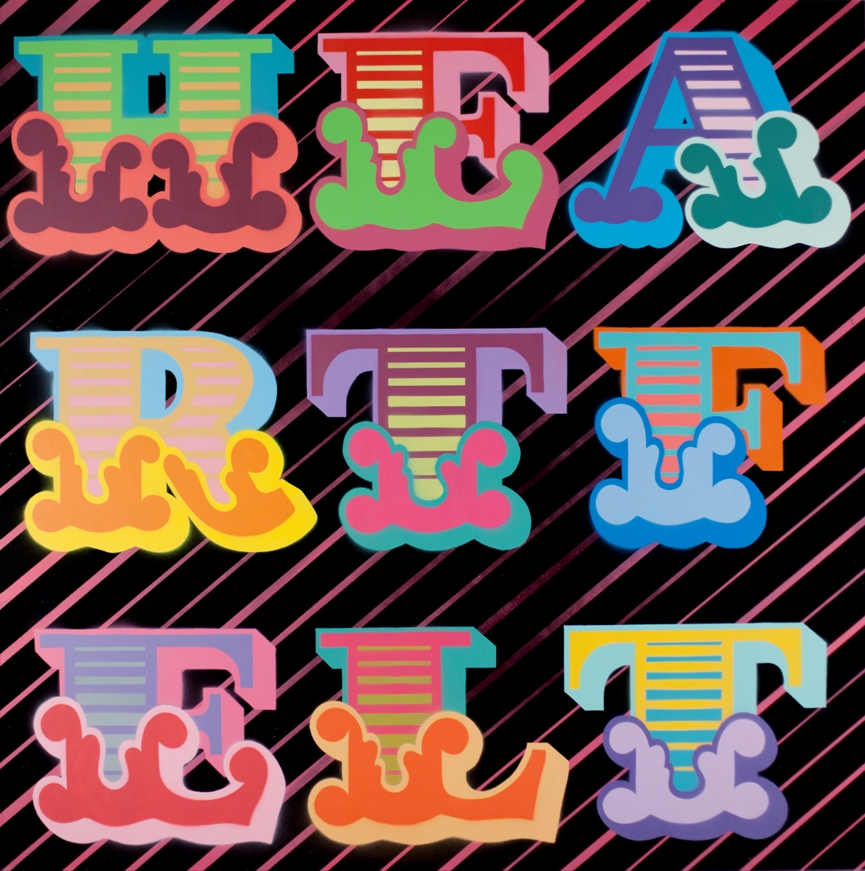 Ben EINE
Ben Eine was born in London in 1970 and today is known as one of the most productive British street artists who focuses on the essential form of the graffiti art – the letters. His work attracted most attention when executed on front shutters of shops and around public walls of London. Through his tag writing evolution, EINE developed a particular, structured style characterized by bright, clean colors and retro ornamentation. To this day, he did his signature graffiti around many cities of the world, including Dublin, Miami, Mexico City, LA, Paris, Tokyo and San Francisco, where he made a permanent residence for himself. Not solely limited to the street, Ben Eine works in the studio as well, painting canvases with the typographic characteristics of graffiti. His aerosol canvases have been exhibited in numerous galleries and museums. One of the more notable shows he participated in was a 2011 endeavor organized by Museum of Contemporary Art of Los Angeles in 2011, titled Art in the Streets – the largest street art exhibition in the world to date. The year 2013 brought collaboration with the famous luxury brand Louis Vuitton, where EINE created design for a very limited edition typo art silk scarf spelling GREAT ADVENTURES.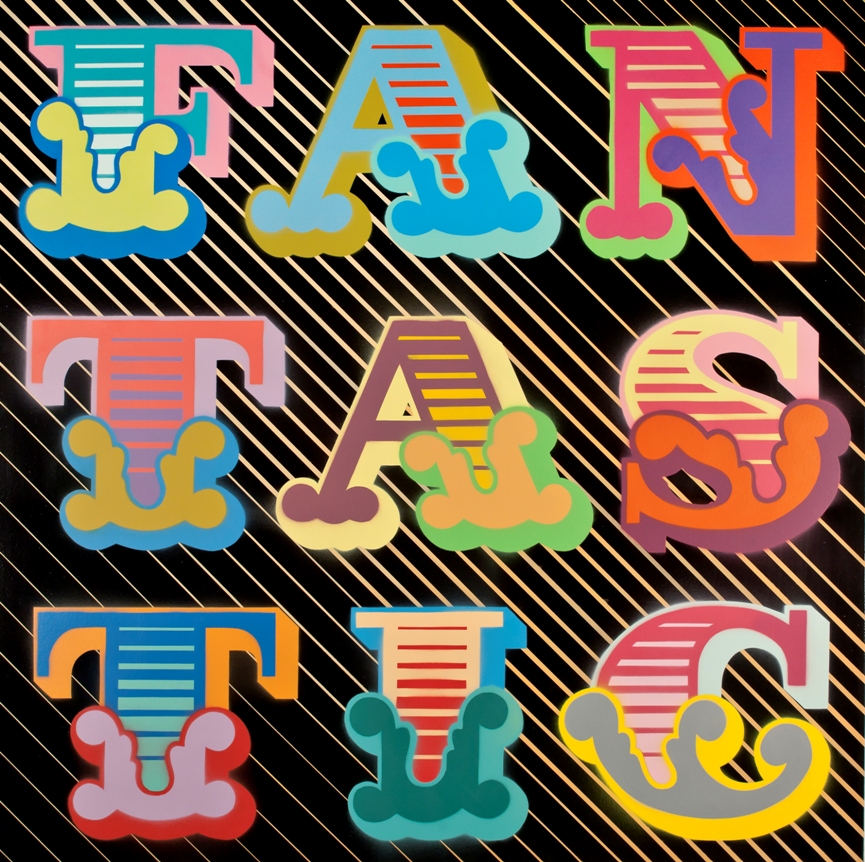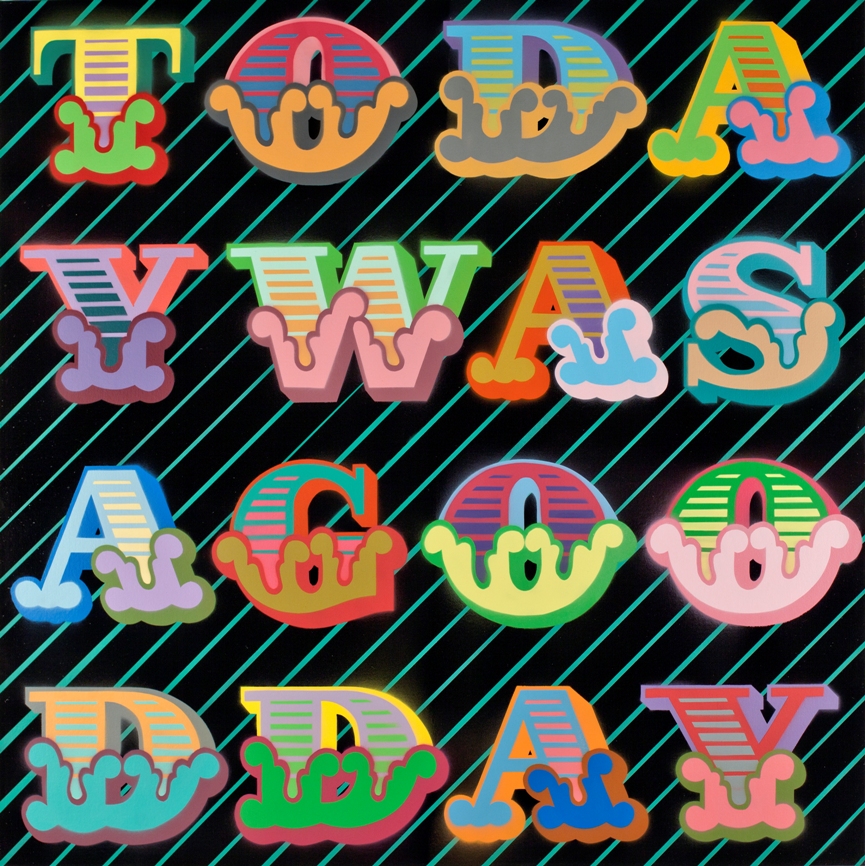 Ben Eine's letterforms do spell words, but they are treated as pictorial elements in his artwork, rendered through bold use of bright colors and ornament. The fact that the sheer shape, placing and clarity of letter is addressed without necessarily paying attention to the meaning of the spelled word is what makes these letterforms abstract in the artistic sense, and allows higher appreciation of the aesthetics of typography based art.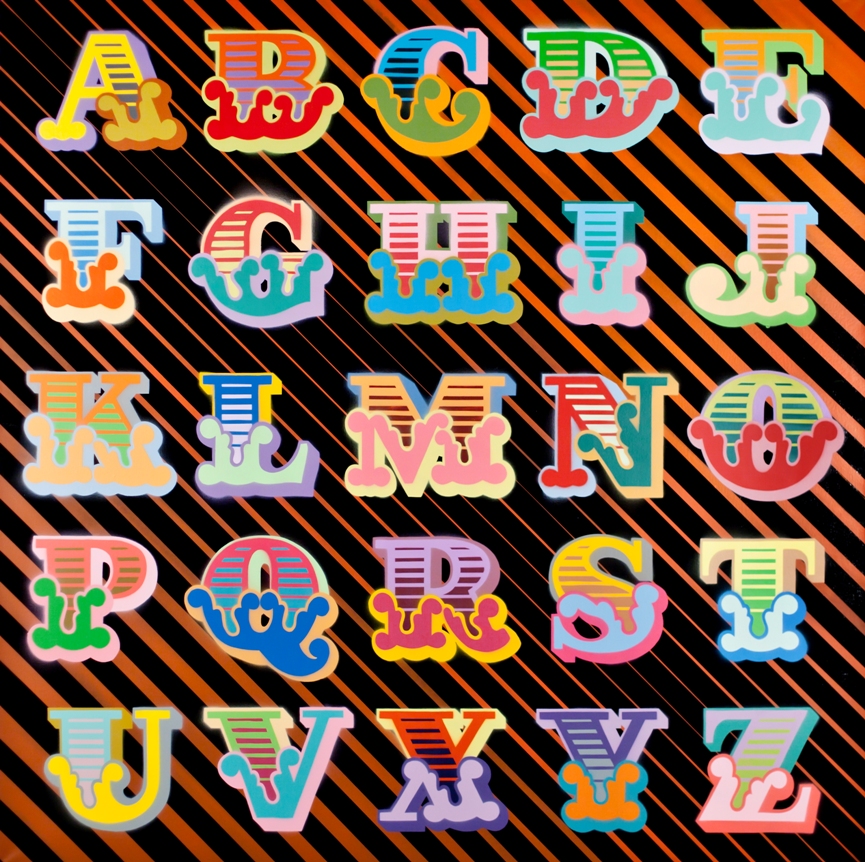 Judith Charles Gallery
Judith Charles Gallery is dedicated to showing contemporary art, frequently including different styles, street art being one of them. The space is a representative to a number of urban artists, organizing numerous exhibition throughout the year. Judith Charles Gallery was founded in 2010 and the quality of the work presented has never ceased to amaze. It also offers art advisory services.