Ben Frost at Krause Gallery
Krause Gallery is proud to present the upcoming exhibition by famous Australian artist Ben Frost and his return to New York with a new and exciting show titled The End of Innocence. In his trademark fashion Frost will once again showcase works that criticize consumerism and values of the Western culture and society.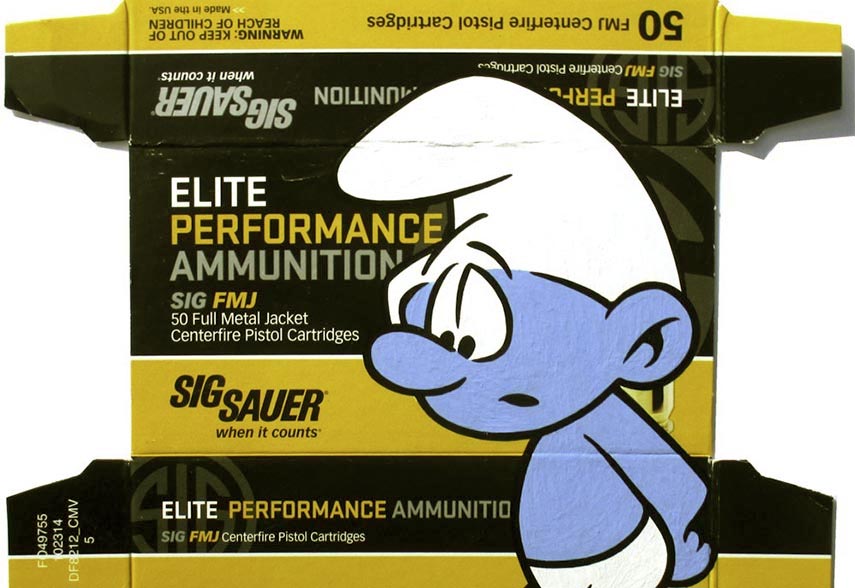 Ben Frost and Post-Pop Art
Ben Frost is a post-modern Pop artist who works in a variety of media ranging from graffiti and collage to the sign-writing and photo-realism. He criticizes and challenges contemporary society's consumerism through the use of their weapons, advertising and entertainment iconography. As a successor of Pop art and mainly Andy Warhol and Roy Lichtenstein his work relies on the heavy usage of the popular culture and consumerist images. However, unlike Warhol's ironic glorifications of such objects Ben Frost is more prone to a mockingly approach, using various items as background of his paintings. Placing these iconic images into such juxtapositions often creates controversial and confrontational reactions to his work. These tumultuous reactions few times even resulted into Ben Frost's works being removed from the exhibitions. But such responses to his work seem only to inspire him to take things one step further.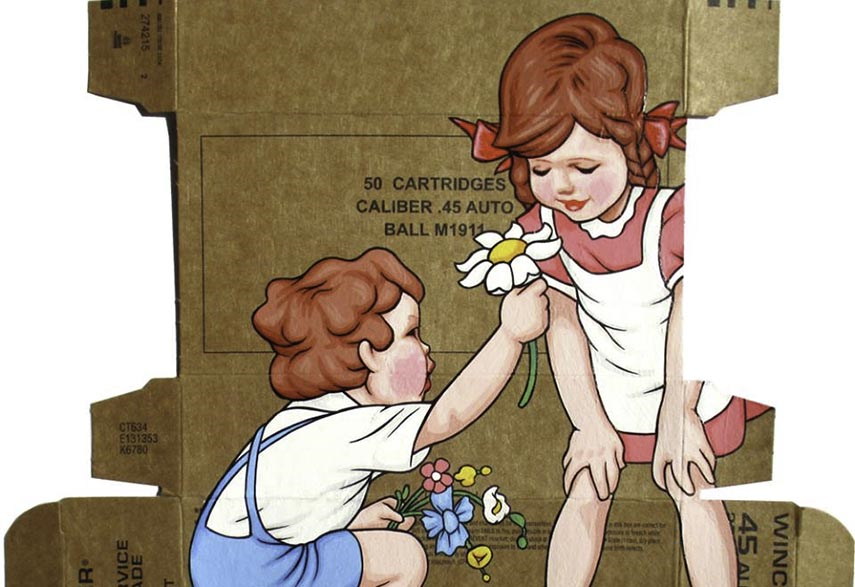 The End of Innocence
Ben Frost has prepared over fifty new works for The End of Innocence. They include various selections of packages and found boxes collected by the artist that he later painted over with acrylics. The choice of the item and the theme painted over it is not there by chance but deliberate and planned. So Ben Frost paints a crying woman onto the packages of different pharmaceuticals to point to our dependence on self-medication. He uses symbols of innocence, children and cartoon characters and places them onto shotgun and bullet packages while Snow White and Family Guy ended up on the actual World War two Nazi stamps. Ben Frost sees consumption industry as the core of all problems and chaos in the world today. The obsession with consumerism, the media and entertainment industry that spoon-feed their ideologies the idealization of cartoon characters and pop pill all contribute to the creation of false and distorted image of reality that new generations are being thought to. Frost also would not go as far as to blame everyone belonging to the Western society for supporting this machinery but he does see it as a matter worth exploring into.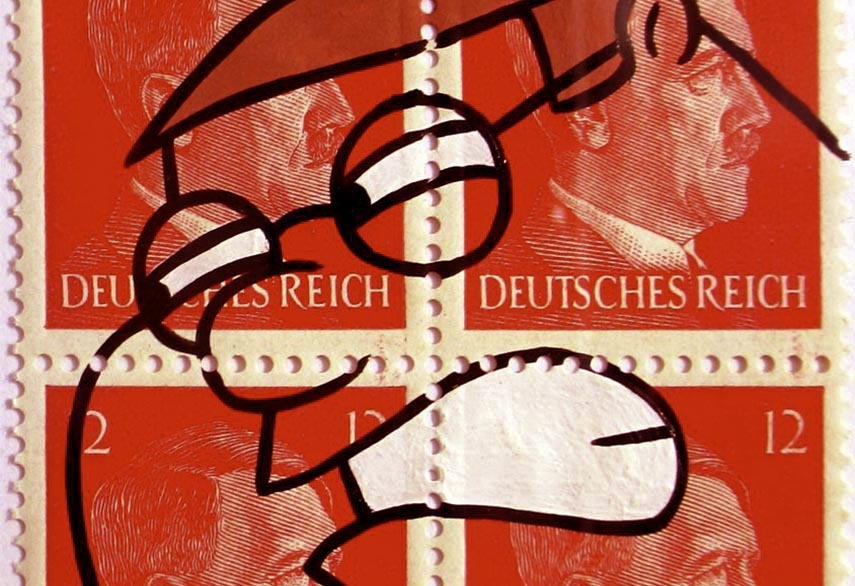 Ben Frost at Krause Gallery
This Brisbane born artist has been known for causing stir with his artworks and actions before. Such was the case with his solo show from 2000 titled Ben Frost is Dead, where he faked his death in the newspaper and used it as invitations that accidentally came out on the same day when a local art patron died causing public outrage. Similar happened with the mural Where Do You Want To Go Today? done in collaboration with Roderick Bunter in 2000 that cause great controversy and incidents with the police requesting exhibitions where it was featured to be closed, twice! So, Ben Frost's thought-provoking works definitely seems to be hitting the nerve when they cause such turbulent reactions. Therefore, we are excitedly awaiting for his new show The End of Innocence that opens on May 16th in Krause Gallery in New York.
Sign up for My Widewalls to stay informed on this and other stories.
Featured Images are Courtesy of the Krause Gallery.
Follow These Galleries
Chicago, United States

Brighton, United Kingdom