Know Your Product
Known characters, known products, mixed together – unexpected revelations. This would be a very, very short description of Ben Frost's artwork, which is to be presented at the Los Angeles Soze Gallery this week. The exhibition Know Your Product will feature a completely new series of work by the international artist, opening on June 7, 2014.
Feeling bombarded and oversaturated with constantly present advertising messages, Ben Frost declared a war to the accelerating consumerism and the world of commercials. His work is the essential clever criticism of the world put in appealing packagings and boxes, often controversial and always to the point. The imagery present in his pieces merges together pop icons with the everyday life of an ordinary man, while questioning and examining the media directed.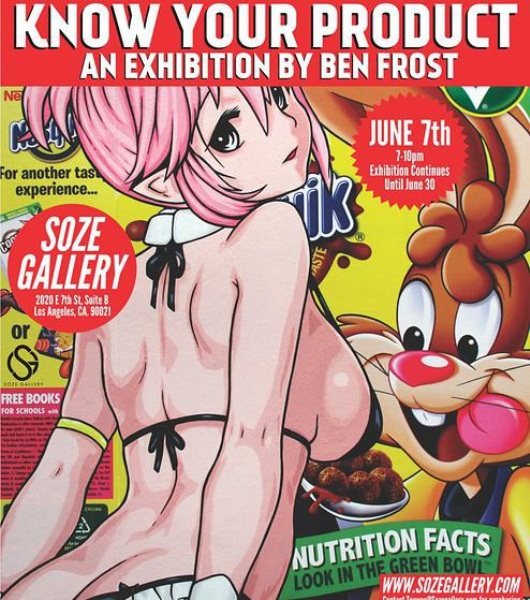 Know Your Fave Products
Characters we all know, and supposedly, love are put in a completely new context in the work of Ben Frost. The Nesquik bunny, Bugs Bunny and other symbols of childhood appear to have lost their innocence as the lust after semi-naked manga girls, or while they are making fun of us from the boxes of what we thought was a much needed medicine. Do we really need to drink this? Do we need our supplements? Or is it all an advertising game, in which the great companies persuade us into thinking normal, natural, unpackaged and supplement-free nutrition is not enough? The conclusion is left for the viewer to reach, but the suggestion is obvious. Clever and provocative, the Know Your Product series of Ben Frost raises daring and open questions about issues we often neglect, creating a counter-balance to what is constantly being sold a good and desirable via all the available media.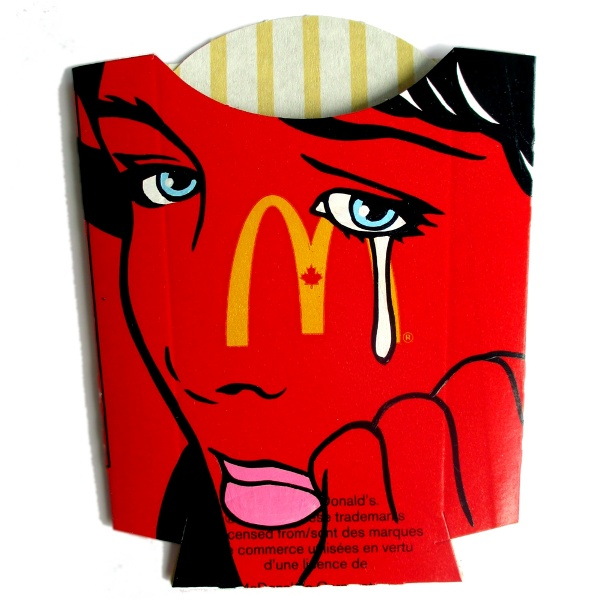 Frost's Aim
The recent series of re-imagined McDonald's fry boxes and pharmaceutical packagings won positive acclaim for Ben Frost, as the creative continues to investigate the world using various board games, historical stamps, children's bed sheets and found objects from his travels as the foundation for his work.
His ideas focus on the advertising attacks on all the senses, which is finalized in the form of appealing packagings that keep selling us absurd and useless products. The artist discloses their true ridiculous nature by intervening and interpreting them in a different manner, thus empowering the individual to think and choose for himself, fighting against the rainbow-dyed attractiveness served to us by the big corporations.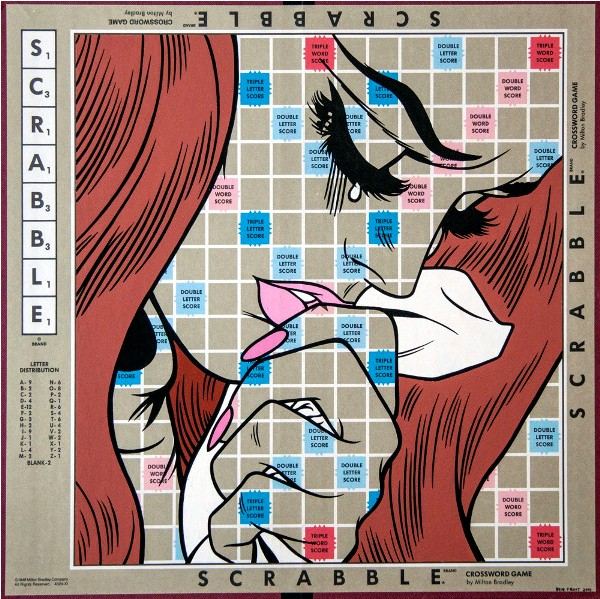 About Ben Frost
Ben Frost is an Australian artist, but today he is more of a cosmopolitan world traveller and creative, officially based in Canada. He is recognized in his home country for his mixture of pop and street art expression. His work has been successfully exhibited over the North America and Europe alike. The initial appeal of his kaleidoscopic paintings hides much darker nature, opening some of the most current and important pondering issues of our society today.
Follow These Galleries
Los Angeles, United States

Chicago, United States

Brighton, United Kingdom