Ben Frost VS Galo
Art season is accelerating to its peak all around, and the same goes for the Northern Italian city of Turin. The coming month is all in sign of contemporary art, with the Artissima and satellite events approaching, while galleries strive to present new programs to the public. One of the urban art galleries in Turin is Galo Art Gallery, a unique place focusing on artistic expressions from post-graffiti to pop art, ever since it opened in 2010. The street art focus doesn't abandon the Galo Gallery team, as they've announced an intriguing show for the contemporary art week, confronting two artists and styles – Ben Frost, a visual quibbler from Australia, and Galo, a local devotee to graphism and cartoonish wittiness.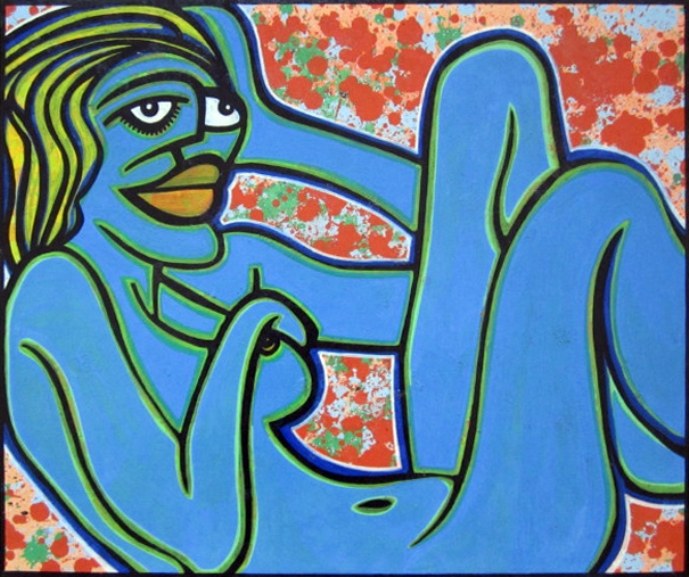 Ben Frost
Ben Frost is an artist known for his performances as much as for the recognizable parodies of modern life he creates, seen in his recent shows Supermarket Sweep and Know Your Product. His characters are iconic, typically tied to certain shows, ideas or notions, pre-accepted as such, and superficial in essence. But when Frost places carefully chosen characters on certain pill or product packages, they gain a different aura, a life we, the devourers of their entertaining personas, do not dare to look into. They become much closer to a everymen, their ironic paradigms. It's as if the artist, by the means of witty interplay with emblems, creates a simulacrum of our hidden realities, exposing and ridiculing them without apology. We have all failed in the everlasting chase for success, wishing to obtain imaginary perfection embodied in imaginary characters. Stylistically, Ben Frost leans on pop art in particular, freely adopting and transforming imagery found in works of Roy Lichtenstein, but expanding his iconography over Disney, anime, superheroes, and other famous cartoons. His work is inherently torn by contrast and held together by it as well, mocking the overwhelming consumerism and the appropriated man's need to be more than he already is.
Galo
An interesting juxtaposition to Ben Frost will be Galo, an artist from Turin, dedicated to his, in every sense, graphic expression. His characters also represent mocking archetypes of human character, ranging from nervous and outraged everymen, or even community, to bland seductresses focused on oversized female attributes and 'looking good' alone. They are actually filtered representations of truth, extracted essence of our superficial society. Stylistically, they lean on Keith Haring a lot, with thick lines shaping the figures, and solid color filling the fields. Expressiveness is contained in the reduced description, bearing the 'in your face' effect of every piece. Entertained at first, the observer might become uncomfortable, if he or she find themselves among the obnoxious mass.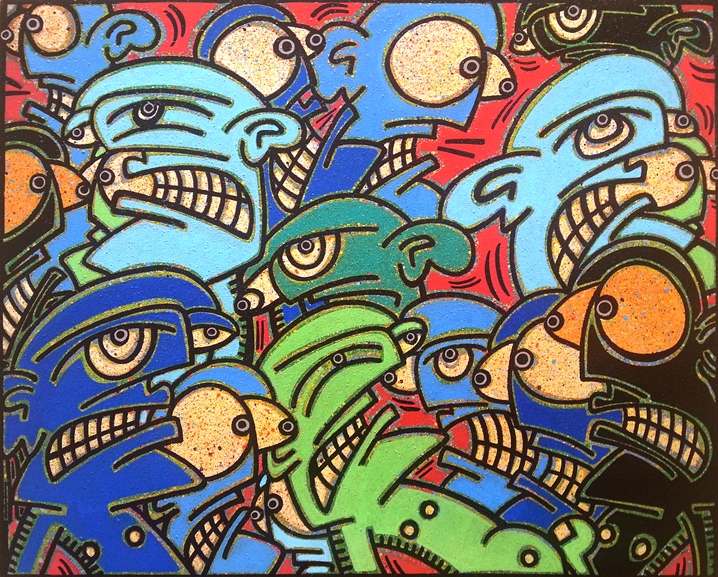 The Contrast and Similarity of Styles at Galo Art Gallery
Ben Frost VS Galo exhibition is to be focused on pop, with popular icons of Frost and popping colors enclosed in thick contours, created by Galo. Both artists have prepared new series of works for the exhibition and the show installation promises to be a compatible one, while highlighting the differences and similarities in both of their styles. The show at Galo Art Gallery will open on November 7, 2014 and it will run through January 3, 2015, encompassing all the winter holidays.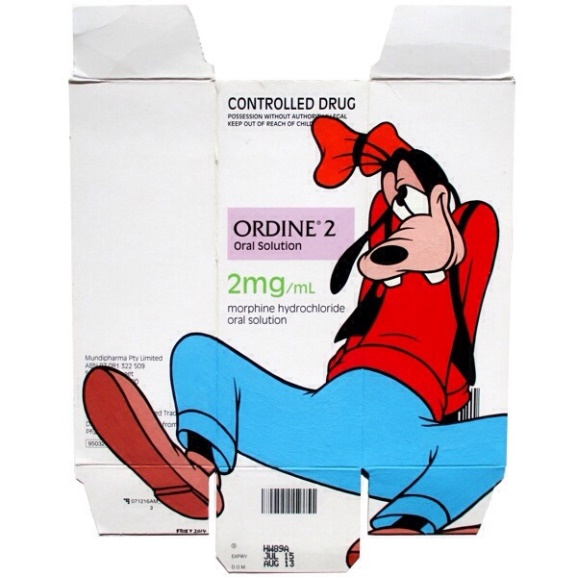 [mc4wp_form]
Follow These Galleries
Chicago, United States

Brighton, United Kingdom