Ben Gregor HUMBLE and EPIC Exhibition to Showcase Skateboards and Memories at Herrick Gallery London
With its vibrant contemporary art scene, London's galleries always have something interesting on view. A huge number of amazing art spaces in this city have often triggered significant changes within different art movements – they have also initiated and inspired a number of interesting and innovative collaborations between artists coming from different backgrounds (be sure to check out our article about 10 galleries in London you have to visit). Herrick Gallery is one of these galleries, aiming to promote differences in styles and techniques. With Ben Gregor exhibition , the gallery meets its own goals. Gregor is a filmmaker, but at Herrick Gallery, he will present something different. The show is entitled HUMBLE & EPIC.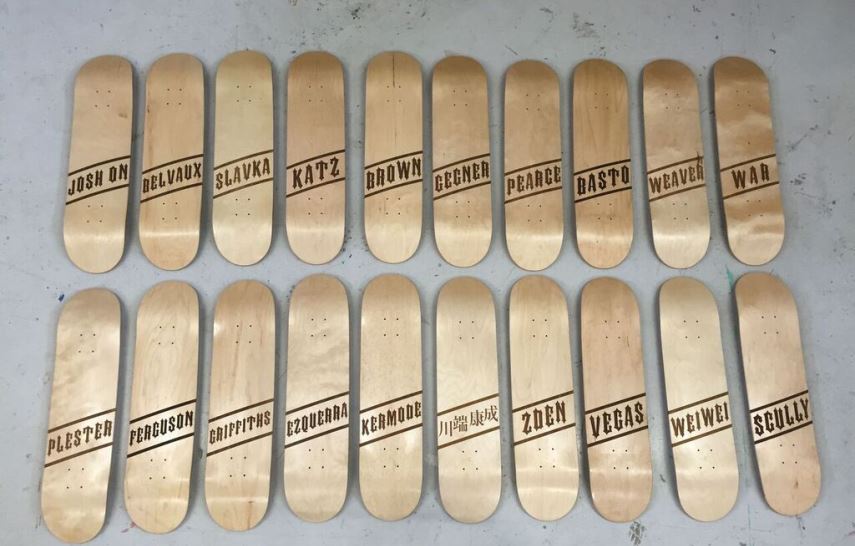 Career of Ben Gregor
Ben Gregor is a London based filmmaker, working in TV and commercials. Gregor has worked with Spike Jonze, Dave Cross and Sigourney Weaver on TV projects, and has won Gold Clios and Gold Lions for his commercials work with clients like Puma Sportswear, Amnesty International and Apple. In 2013, his 3D dance film, All Stars had a European theatrical release. He studied Japanese at Cambridge University and has been skateboarding with diminishing returns since he was 14. For the exhibition HUMBLE & EPIC, Ben Gregor created something quite unique – using 65 maple wood skateboards as his canvas, Gregor has laser etched each board with the names of his closest friends, family and heroes. Solid, three dimensional and practical, each board is meaningful and unique. Each board's individuality is reflected also in the unique markings and patterns of the maple wood. Gregor was inspired to create the project to pay tribute to those who inspired him following the end of a relationship earlier this year. The boards are displayed with a short piece of evocative, revealing prose, sometimes funny and sometimes tragic, bringing the names to life in an evocative and surprisingly raw way (if you like skateboards, you'll probably be interested in the art of Haroshi).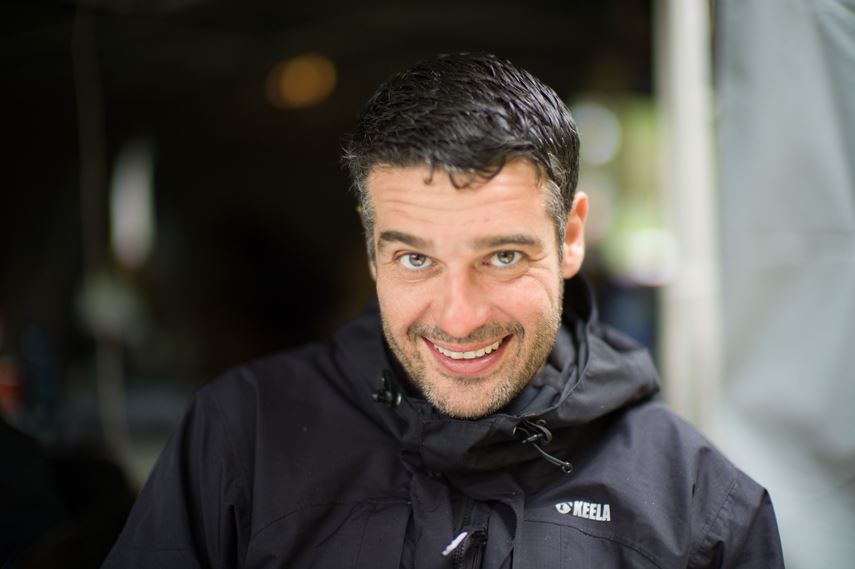 HUMBLE AND EPIC
The boards will be shown with small commentaries from Ben Gregor. For example, the one dedicated to his mother, it says: Kate was my mother. She read a book a day and got up at five. I've got that from her. The getting up thing, not so much the book reading. She died in a car accident when I was sixteen. It's unfair only having the past with someone. It is also important to mention that 10% of sales profits will go to Skateistan, a non-profit organization that uses skateboarding as a tool for empowerment in Afghanistan, Cambodia and South Africa. Skateistan works with nearly 400 youths each week, and focuses especially on providing opportunities for Afghan girls and street working children.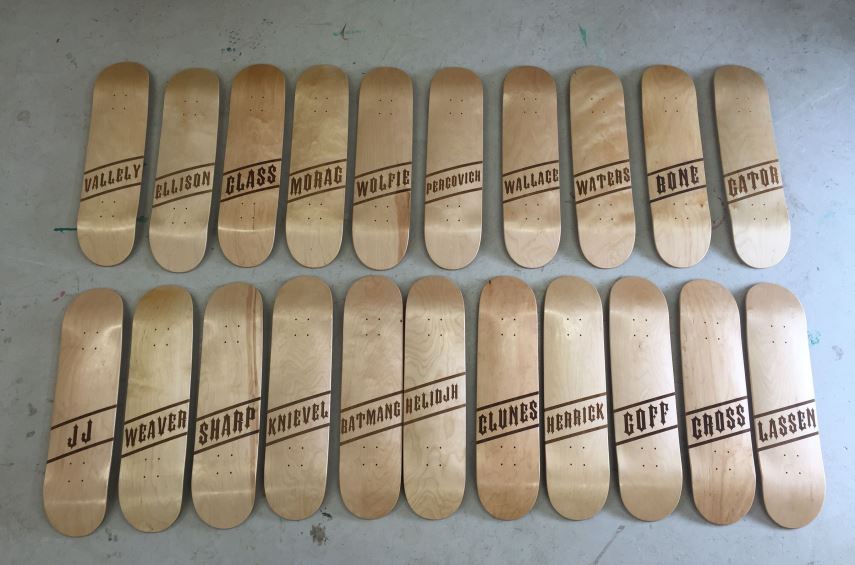 Ben Gregor at Herrick Gallery London
HUMBLE & EPIC show is a tribute to the steadfastness of inspiration, love and friendship in a fractured and passing world of modern love. The boards will be on sale during the exhibition for £300 each, with a portion going to Skateistan and bespoke boards can be order via Herrick Gallery – with a name of the buyer's choice in the same style. Boards can be ordered via gallery's website. The Ben Gregor exhibition will be on view from December 3 until December 19, 2015 at Herrick Gallery in London. The opening night is scheduled for December 2, 6-9pm.
For more great exhibitions, sign up for My Widewalls! It's free of charge!
Featured Images: Ben Gregor and Boards . All images courtesy of Herrick Gallery.