Benjamin Eck Presents Sheila Furlan and Dieter Noss Art
How do you get an insight into the interior of a human being? Our outside bodies are compact structures that seem inaccessible, but yet vulnerable. Presented by Galerie Benjamin Eck, Sheila Furlan and Dieter Noss art exhibition will tackle this subject. Titled VERNETZT, the show gives an inside view beyond the pure form of the human body. While Sheila Furlan shows this inside in her sculptures out of cloth and thread, Dieter Noss portrays it with his wire pieces. A viewer can envision what has filled these forms or could fill them. Inside and outside are divided, but yet, they are connected.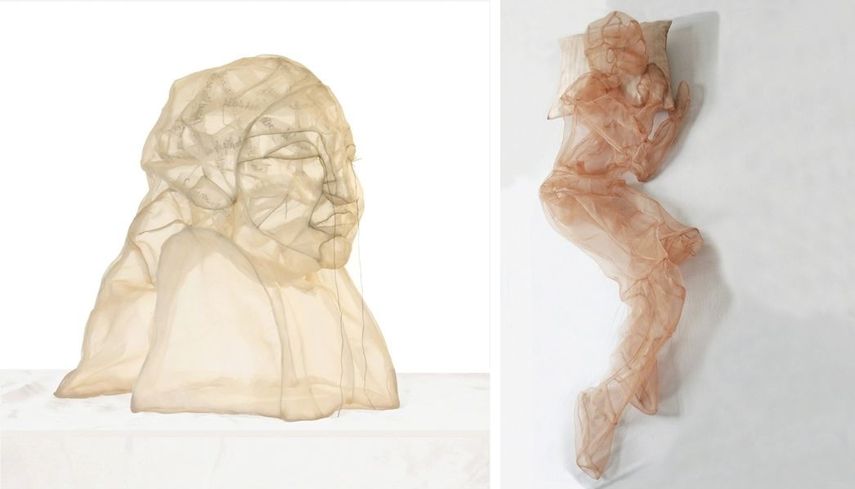 Sheila Furlan Art
Objects, installations and photographs of Sheila Furlan are as tangible as the exterior and as accessible as the interior of a soap bubble. Pieces she makes have a particular inter-spatial quality. Using thread and ultra-thin, but solid silk, she sews-in bodies and then removes them, leaving only an enclosed memory of the real object. Fragile structures of silk or organza cover the inside, making it inaccessible, but visible. Items such as a washbasin with running water, windows or a filament lamp with switch and socket or the human body, Furlan sews into a second skin, not only capturing its outer shape. These moments are documented with photographs.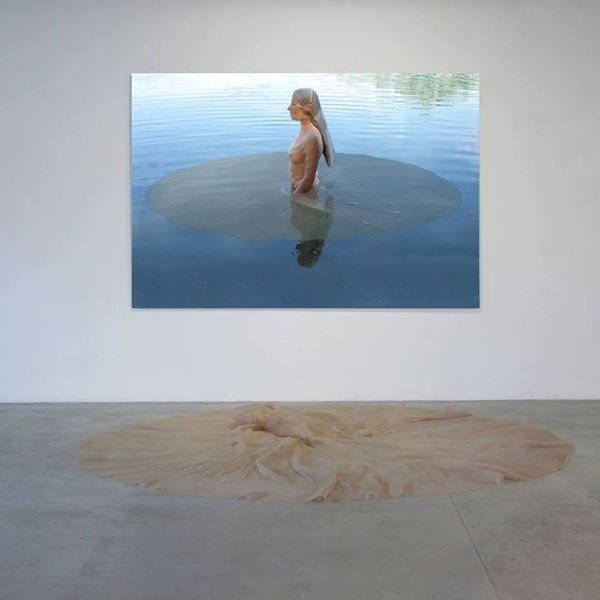 Dieter Noss Art
Artworks of Dieter Noss show insides as well, but one layer further outside than Sheila Furlan. He creates clothes out of wire that serves as a fence and a natural barrier that covers the body. These pieces resemble an armoire that is supposed to protect and shield. Thus, they seem both fragile and sturdy. In contrary to the cloth sculptures of Furlan, Noss shows not only the vulnerability of the inside, but also a need for protection from the outside world. Noss has been living and working in the island of Lanzarote, giving a new identity to wind, sand, and sea. Commenting on his art practice, he explains, "You have to be able to see".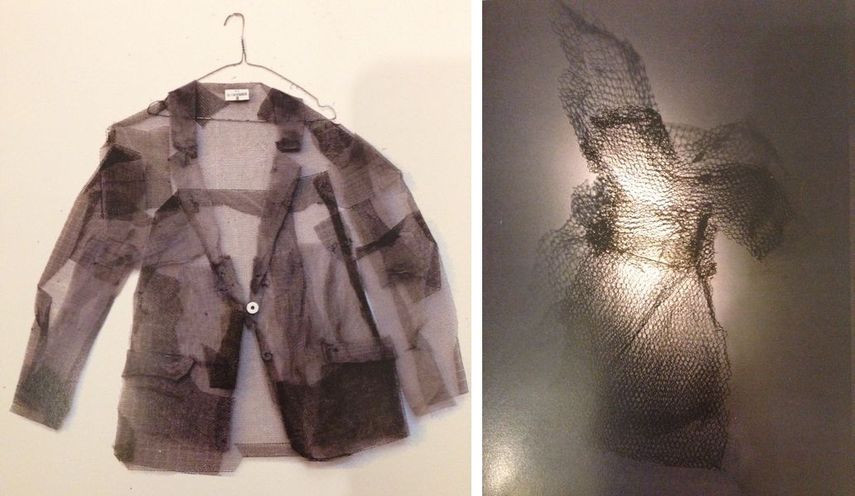 VERNETZT at Galerie Benjamin Eck
Located in the heart of Munich, Galerie Benjamin Eck is a space for contemporary art with a focus on painting and sculptures. Concentrating on conceptual and interdisciplinary art in the form of visual and sculptural works, objects, sculptures and other artistic interventions, the gallery represents both young and established international artists. The exhibition VERNETZT will be on view from February 3rd until March 4th, 2017. The vernissage will be organized on Thursday, February 2nd between 7 and 10pm. Both artists will be present.
Featured image: Sheila Furlan – Ausstieg, 2014. All images courtesy of Gallery Benjamin Eck.