13 Berlin Based Artists Create For the Mathgoth Gallery Paris Exhibition "Made in Berlin"
There is something magical in the capital of Germany. Among all of its other qualities and appealing, that are bringing millions of tourists every year, Berlin is usually being called "the graffiti Mecca", and the center of the urban art world. It all started with a small street art movements back in the seventies in West Berlin, and now the street art is everywhere, on almost every wall. Berlin also has that unique spirit that is immensely fruitful for the artists of all kind. Artists love Berlin, the capital of Germany is their muse, and it's no wonder that it is a home for countless number of artists. And the Mathgoth gallery from Paris had recognized this and during September and October it will present artworks of more than a dozen artists that live and work in Berlin, at an exhibition named Made in Berlin.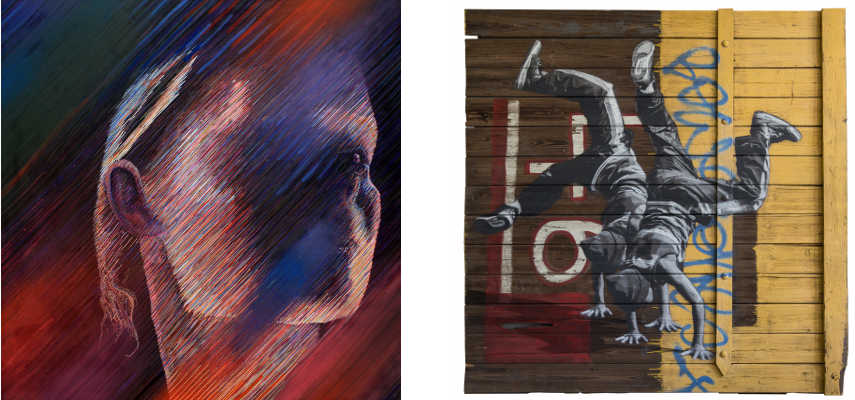 Spirit of Berlin in Paris
Around 30 artworks, including paintings, sculptures and installations, made by 13 Berlin-based artists, will be exhibited at Mathgoth gallery. This exhibition is an international one, in the most literal meaning of the word: although all artists live and work in Berlin, they are not all German. In fact, only four of them are from Germany, and nine others were born in various countries, from all around the world – from Australia, France, Norway, Great Britain and Switzerland, to United States, Japan, Peru and Hong Kong. This diversity of nationalities is just another evidence of the great atmosphere that the city of Berlin creates for artists that live in it. And these carefully chosen artists, and their artworks, will represent this famous spirit of Berlin in the capital of France – Paris.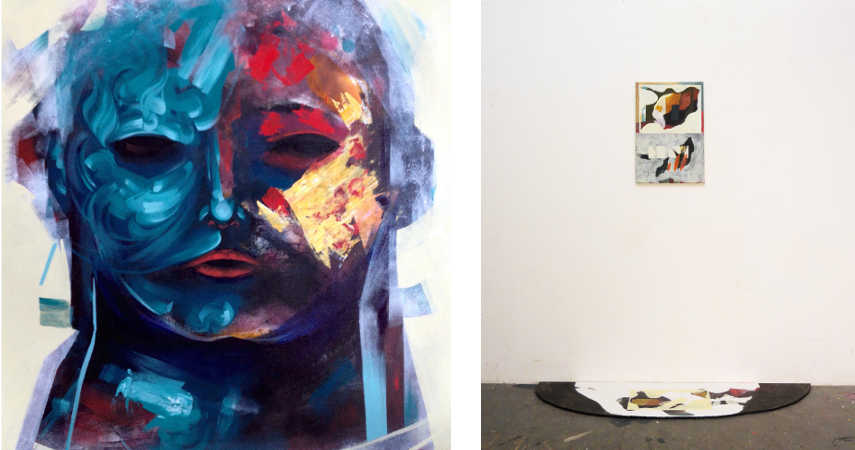 About 13 Berlin Artists at Mathgoth Gallery
Thirteen artists that will exhibit their artworks at Mathgoth gallery are, in no particular order, Andrea Wan (Hong Kong), Reka (Australia), Addison Karl (United States), Anders Gjennestad (Norway), Wesr (Peru), Blo (France), David Walker (United Kingdom), Herakut (Germany), Johannes Mundinger (Germany), Rylsee (Switzerland), TWOONE (Japan), Base23 (Germany), Various & Gould (Germany). Andrea Wan is an illustrator and visual artist born in Hong Kong, raised in Vancouver. Johannes Mundinger paints murals, does interactive installations and exhibits in galleries and museums. He is resident artist at the Urban Spree gallery. Cyril Vouilloz, aka Rylsee, is an visual artist that is interested in typography, design and mural painting – he's is obsessed with words and hand-drawn type compositions. Anders Gjennestad is a Norwegian stencil artist that goes by the name STRØK. His multi-layered stencil work contains extraordinary details and every stencil that Anders creates is based on his own photographs. BLO is a French artist who uses creativity as a device to question, invert or pervert aspects of daily life. His current street work has become more figurative, drawing from religious imagery, sex, death, and classical painting.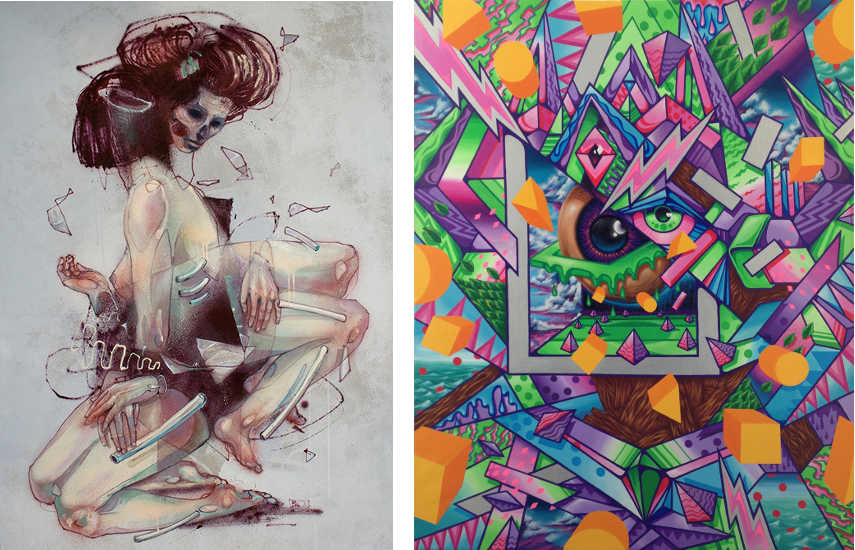 About 13 Berlin Artists at Mathgoth Gallery (2)
David Walker creates color-explosive portraits using only spray paint – his work is done without the use of stencils or brushes and it is often blended through as colors drip or mixed. Herakut is a German artistic duo – a symbiosis of the aliases Hera (Jasmin Siddiqui), the painter and Akut (Falk Lehman), the graffiti artist. James Reka, a young contemporary Australian artist, is influenced by pop culture, cartoons and illustration – his style has become known for its fusion of high and low art. Hiroyasu Tsuri, also known as TWOONE is a Japanese artist whose work often shows "animal headed human bodied creatures". Various & Gould is another German artistic duo – they are best known for their mural depiction of serious themes like migration, (sexual) identity, death and financial crisis. Finally, Danny Figueroa, also known as WESR, is an artist from Peru that is well known by his abstract figures with mask-like faces. He brings together the aesthetics of traditional and contemporary Japanese graphic illustrations with elements of Peruvian indigenous art. Therefore, his art is a perfect compromise between tradition and modernity.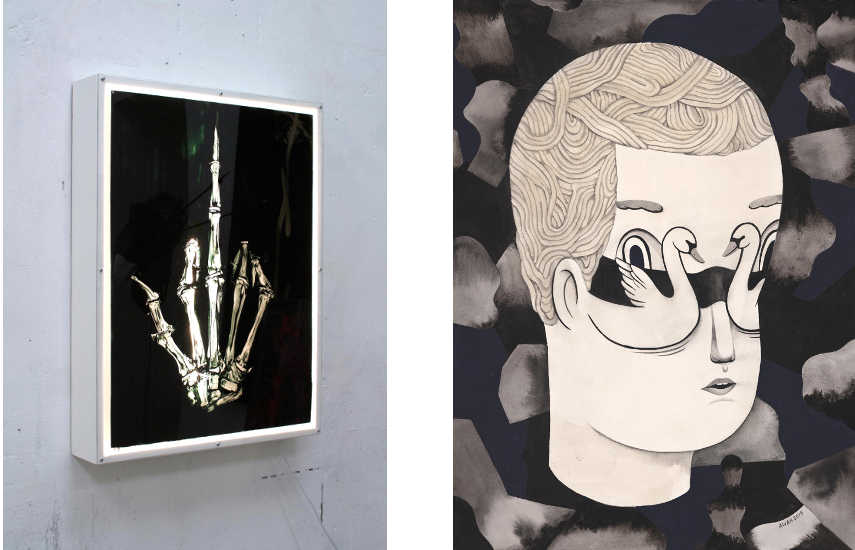 Made in Berlin – When and Where
Two years ago, in the summer of 2013, Mathgoth gallery had moved into the hearth of the 13th arrondissement of Paris, a neighborhood that is well known for street art. And right there (34, rue Hélène Brion, 75013 Paris) Made in Berlin exhibition will take place. Thirteen artists from Berlin, that will be represented by around 30 works, will have their group exhibition Made in Berlin open on September 25th, and it will be open until October 24th.
Sign up for My WideWalls for FREE and be up-to-date with contemporary and street art.
All images courtesy of Mathgoth gallery.