Landesmuseum Niederosterreich Presents New Space Explorations of Bernhard Leitner
Although art comes in many shapes and forms, most of us would likely imagine a visual stimulation of some sort, be it painting, sculpture or an installation. And indeed, art world has developed and accentuated such aspects the most in recent history. However, there are those that relish other modes of both artistic fulfillment and expression, and that have even developed their careers around it. One such Austrian artist is Bernhard Leitner, for whom the sound has been an incentive for decades. His installations and objects are all interactive and can be used or accessed, conveying the idea of physical space being acoustically perceptible. Exploring the relationship between space and sound, Leithner's conceptual work has a strong basis in the empirical studies that started in the late 1960s. Presenting a first comprehensive presentation of his work in Austria, the exhibition at Landesmuseum Niederösterreich in St. Pölten will give viewers a chance to experience Bernhard Leitner's portrayal of this relationship, as it displays a variety of his work.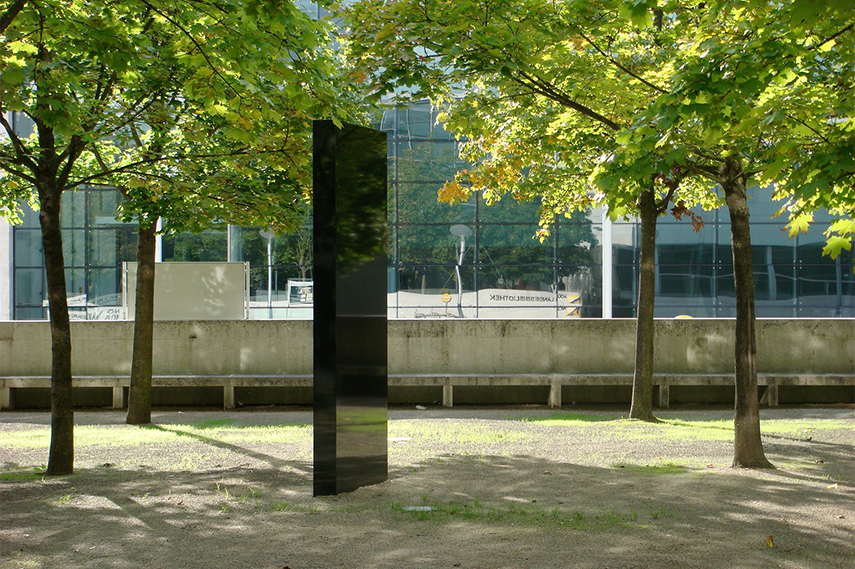 Cross-Media Avant-Garde
Born in Feldkirch, Austria, in 1938, Bernhard Leitner attended Vienna's College of Technology, and from 1963 to 1966 continued his studies in Paris. Leaving the Europe in 1968 proved to have a very positive influence on his work, offering the artist a lot of space for innovation and experiment. Leitner held an associate professorship at New York University until early 1980s after which he returned to Vienna, where he became the professor of media design at the College and later University of Applied Arts. He has gained international fame as a protagonist of the cross-media avant-garde as a result of participation in exhibitions such as Ars Electronica in Linz in 1982, Documenta 7 in Kassel in 1982 and the Biennale di Venezia in Venice in 1986. His work is also held in the "Sound Space" of Berlin's Technische Universität (since 1984), in the "Sound Space" Buchberg in Lower Austria (since 1991), in the Kulturbezirk St. Pölten in Lower Austria ("Sounding Stone," since 2003), and in the legendary Parc de la Villette in Paris ("Le Cylindre Sonore," since 1987).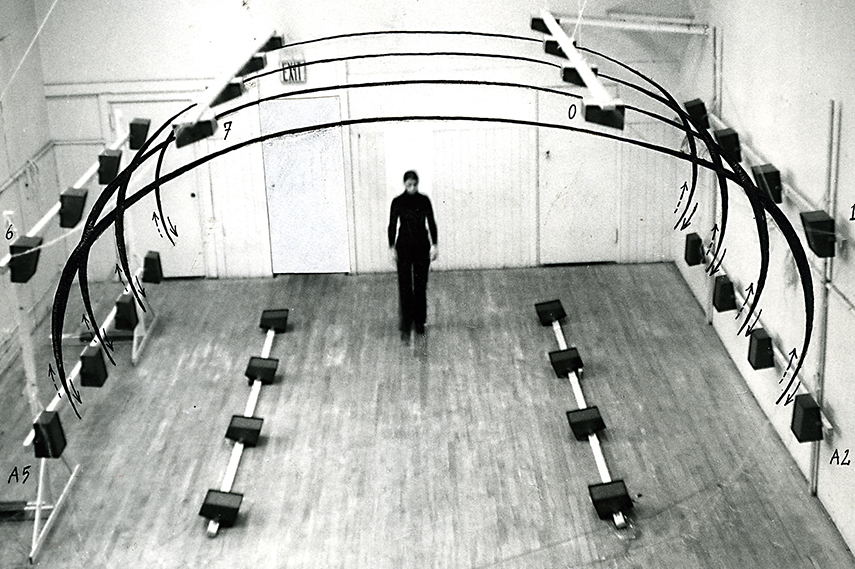 Bernhard Leitner's Sound of Space
In his work, Leitner invites the viewer to become a part of his installations and truly experience his ideas. By lying, standing, or moving in the accessible objects, viewers participate and feel the sound space, grasping its specific lingering impact and understanding the sculpture as well as the idea artist is trying to convey. Curated by Florian Steininger, the exhibition taking place in St. Pölten puts some of these installations on display. It will open with his theoretical sketches Sound Space Investigations that was made in 1969, and the drawings serve as disegno for a new acoustic spatial physical system. The Sound Lounger will also be on view, a "sound space sculpture" permeating sound throughout the human body. In addition, Leitner has created a number of sound space installations constituting "fields," specifically designed for the exhibition halls of the Shedhalle.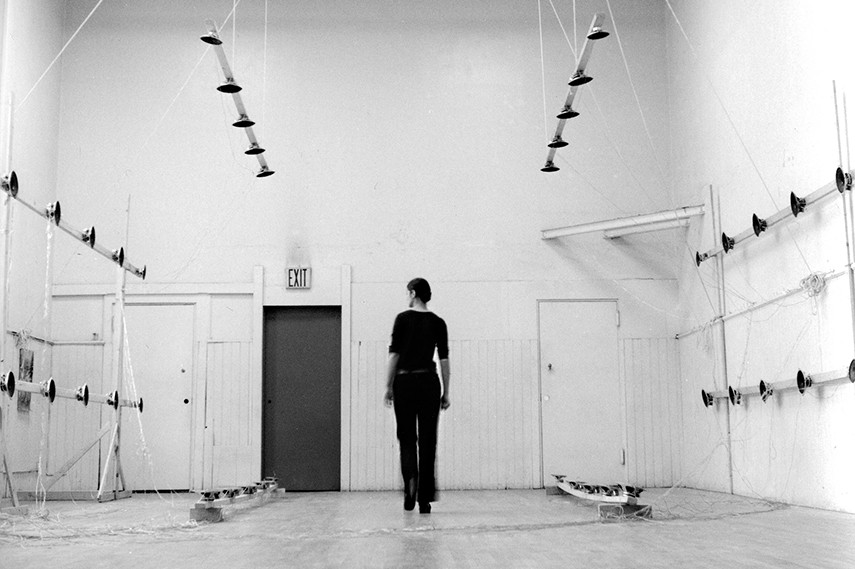 Bernhard Leitner Exhibition at Landesmuseum Niederosterreich in St. Polten
Merging space, sound and sculpture, Bernhard Leitner's art provides more than even a visual or audible delight – it physically demonstrates an idea, a relationship between two realms that occurs in the viewers themselves. A master of multiple media and a profound researcher of acoustic elements, he has displayed his ingenuity and skill on numerous occasions, leaving behind a number of usable installations that are changing the face of art. Displaying some of them in Austria, the Bernhard Leitner exhibition taking place at Landesmuseum Niederösterreich in St. Pölten will open on March 5th and last until July 31st, 2016.
Featured image: Bernhard Leitner, Ton-Liege, 1975. Images courtesy of Landesmuseum Niederosterreich.