Beverly Buchanan's Iconic Sculptures and Works on Paper at David Klein Gallery
A charismatic and visible member of the 1970s and '80s New York art scene, Beverly Buchanan resisted categorization. A radical black female artist, she had a very diverse output, ranging from stone pedestals, bric-a-brick assemblages to funny poems, self-portraits, and sculptural shacks. Yet, all these works are united by the potent themes of identity, place, and collective memory. She also investigated gender and race through the rejection of dismissive categorizations inspired by identity politics. David Klein Gallery will celebrate art by this iconic, but also neglected artist, who passed away in 2015. Titled Beverly Buchanan: Low Country, the exhibition will feature Buchanan's iconic sculptures and works on paper.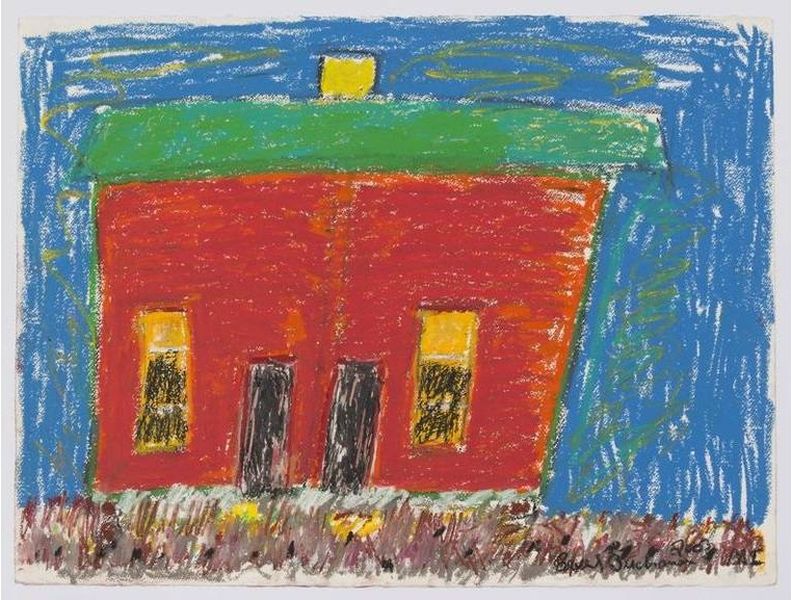 Shacks and Ruins
Dissecting memory and place through assemblages of found objects, Beverly Buchanan reinterpreted the political and social environment of the South through the lens of abstraction. A pioneer of the avant-garde movement, she is best known for her small-scale sculptures of Southern vernacular architecture, often titled "shacks" or "ruins", examining histories of locations where she lived both physically and emotionally and how they have evolved over time. These empty homes are imbued with simultaneous vitality and vacancy, creating a vague sense of loss. These works manifest numerous references to the idea of home and the stories embedded within it. "I believe the entire world is descendant from shacks", the artists wrote in her illustrated book Shack Stories (Part I) from 1990.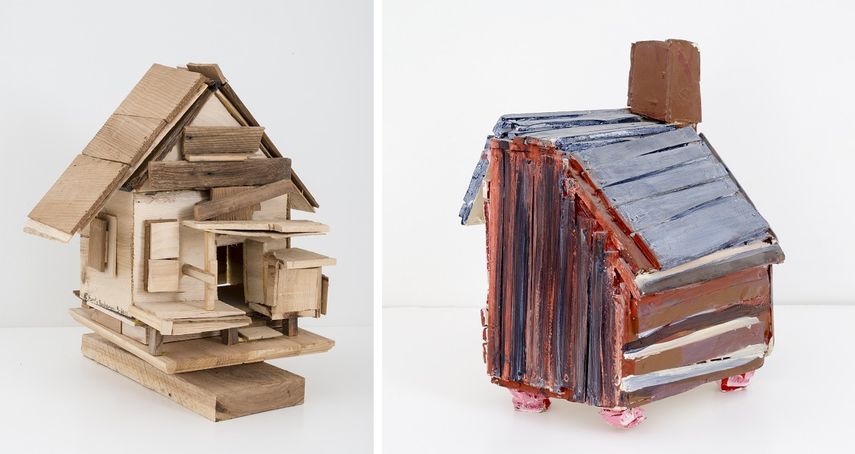 Low Country
The exhibition Low Country will present Beverly Buchanan's iconic shack sculptures and brightly colored drawings inspired by her childhood memories of traditional Southern tobacco barns and small houses. Describing her interest in these rural shacks, the artist explained: "Remembering the look and feel of structures has been a strong focus in my drawings and sculptures. My vision and interest shifted to the reality of current places and their surrounding landscape. The house and its yard and the road behind and across… the first sight of the house made me feel like a bolt of lightning had hit me". Imbued with a similar sense of emptiness as her sculptures, her bright pastel works show a variety of square and rectangular structures. Houses depicted seem to occupy a deserted, dreamlike world.
Beverly Buchanan at David Klein Gallery
A city whose landscape has evolved dramatically and serves as a reflection of racial, economic and political tensions, Detroit is full of the architecture of individual and collective histories. This timely exhibition cuts to the core of these issues, unmasking a powerful and evocative vision of place and identity. The exhibition Beverly Buchanan: Low Country will be on view at David Klein Gallery in Detroit from June 17th until July 29th, 2017.
Featured images: Beverly Buchanan – Spirit of Zora; Purple Door; Miles Road. All images courtesy of David Klein Gallery.