Sherwood Forest
Last Saturday, German artist Björn Holzweg set up his Sherwood Forest at Affenfaust Galerie in Hamburg. Here humans are intruders. The core of the exhibition is three Keramiplast sculptures: fox, bear and badger. Everything else is staged around them. Fox, badger and bear are painted in bright colors and made of geometric shape of a triangle. They are the only splashes of color in the installation. By hand-crafting these animal heads in a clay-alike material, Holzweg has gone one step further in combining natural and artificial. His sculpted animals have natural-looking eyes and teeth. In Holzwegs' forest, its inhabitants are hiding and observe the visitors. Visitors are not the ones who watch, but the other way around. You have the chance to visit the Sherwood Forest till May 31.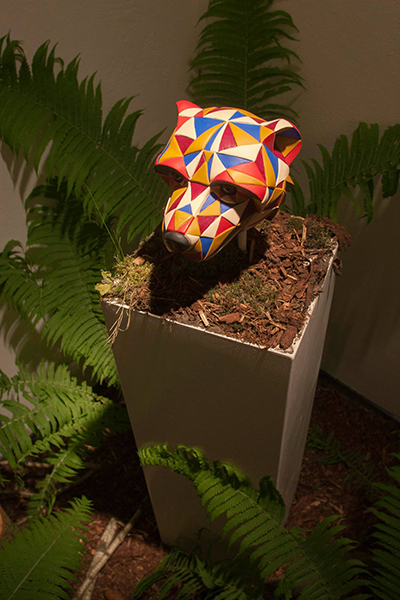 The Forest
The forest as such is a diverse symbolic charged sphere, often perceived as dangerous or mystical. Sherwood Forest, however, is known for Robin Hood and his allies, so the question is whether this forest carries symbolism of fight against oppression, for revolution and riot against social injustice. As the artist himself explains, he sees the trio as one that wins back their habitat. The choice of these three animals and not some other has a reason. For Holzweg, fox, bear and badger have rebellious element. The title of the exhibition and the whole back-story of Robin Hood therefore came naturally. Holzwegs' animals are here to remind the viewer of an often forgotten, but coexisting real world that subsists beyond the urban habitat.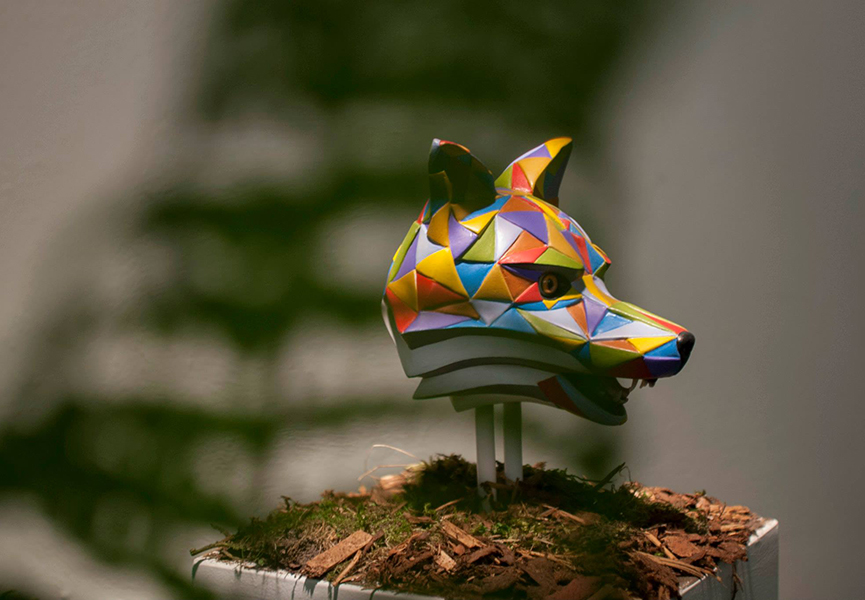 About Björn Holzweg
Björn Holzweg, born 1979 in Leipzig, lives and works in Hamburg since 2004. His paintings, sculptures, drawings and aquarelles are shaped quite graphically. Holzweg deals a lot with simple geometrical figures. Observations from his urban environment, Holzweg playfully mixes with repeating graphic forms. With repetitive arrangements of those, the artist creates new spaces and dimensions.