Street Artist BK Foxx Exhibition Coming to Woodward Gallery
A series of great shows at New York-based Woodward Gallery continues with BK Foxx exhibition that is entitled Kingdom. This will be the first exhibition of this great street artist at the Gallery. Recently, we had an opportunity to enjoy a number of great exhibitions at Woodward Gallery, such as: Brad Robson exhibition Urban Screams that was on view during the summer of 2015; group exhibition titled Potentia Trium that brought together three artists: Thomas Buildmore, stikman and Terence Netter; group exhibition New York, New York that was on view in January and February, and so on. With BK Foxx exhibition, Woodward Gallery continues with presenting stunning pieces of contemporary art.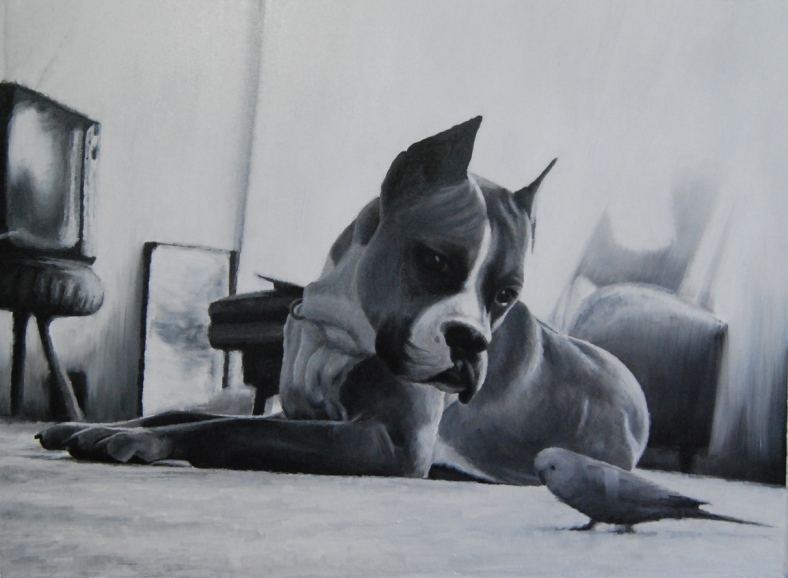 Social Awareness of Animals – The Art of BK Foxx
BK Foxx is a New York-based artist. She has murals throughout New York City. The show at Woodward Gallery is actually the first time BK Foxx's work will be presented inside a gallery. Being very active on huge outdoor mural projects, her work is quite well-known, particularly among New York street art lovers. For the premiere gallery exhibition for street artist BK Foxx, she focuses on social awareness of animals. The Kingdom exhibition benefits the World Wildlife Fund's (WWF) mission to conserve nature and to reduce the most pressing threats to the diversity of life on earth. The word "animal" comes from the Latin "animalis" meaning having breath, having soul or living being. Among our many similar traits, animals contribute to human nature by sharing the commonality of communication. While our ability to communicate differs, it is clear we all do make our feelings known. BK Foxx paints the spectrum from house pets to wildlife with soulful realism expressing the docile nature of these animals.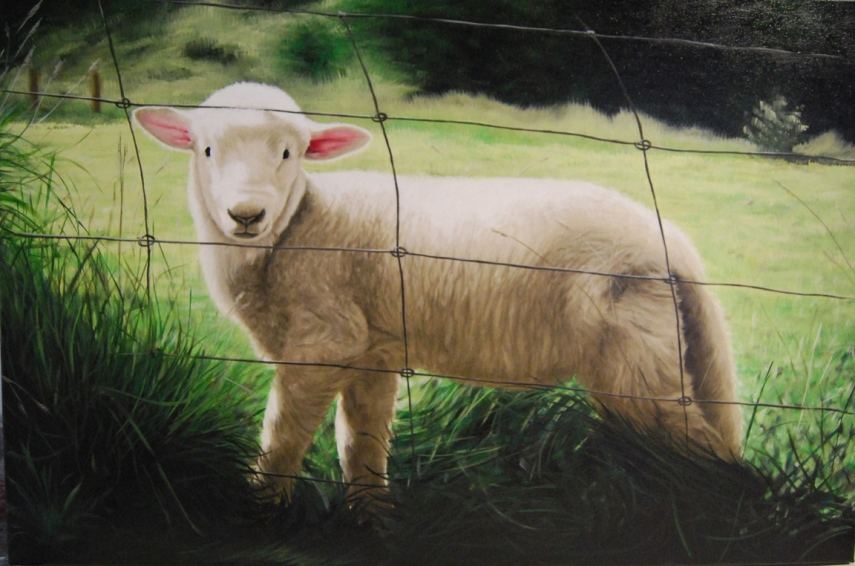 Kingdom
While her urban murals are huge depictions of animals swimming, sitting, or reclining, the wildlife she brings into Woodward Gallery has an enormity, though not necessarily in scale. This gifted animal enthusiast conveys her broad expression of kinship urging the viewer to become one with the spirit of these beautiful creatures. BK Foxx exceptionally touches us humans with her paintings. She channels the attributes of animal species using spray paint, brush work and her longing to raise awareness for the importance and care of all life. The WWF fund for BK Foxx: Kingdom is open and accepting donations immediately for the full duration of the exhibition! In case you would like to donate, please visit the official website of Woodward Gallery.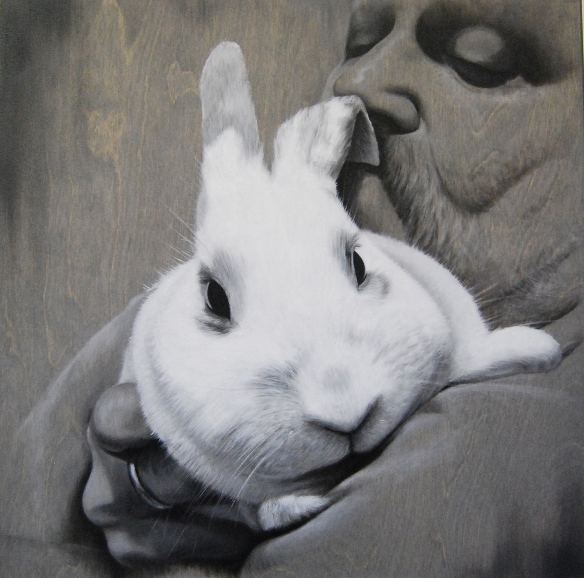 BK Foxx Exhibition at Woodward Gallery
It's a big step forward for every street and urban artist to begin exhibiting inside galleries. Everybody who is familiar with BK Foxx murals and other works knows how aesthetically stunning they are. Apart from being beautiful, they are also conceptually rich. So, be sure not to miss this show. The exhibition entitled Kingdom will be on view from March 12 until May 7, 2016, at Woodward Gallery in New York City. The opening reception is scheduled for Saturday, March 12 from 6-8pm. Refreshments will be served and the celebrations will continue throughout the night at GHOST Art Lounge directly across the street.
Featured Images: BK Foxx – Panther 2, detail; BK Foxx – Tiger 2, detail. All Images courtesy of Woodward Gallery.
Follow These Galleries
New York City, United States