Black Friday is HERE! Buy Some Great Art Under $1000!
OMG, OMG, the Black Friday is here! Yes, it's that part of the year when you carry out all your savings that you have been painstakingly gained during the year, and spend it in under a week. Yes! Go and spend, spend, spend, it will make you feel better, it will make you feel powerful, rich and untouchable. You know, just like when you are on some drugs – I wouldn't know that O.o, but so they say that you feel good when you are on some kind of drugs, legal or illegal. And, shopping is certainly a kind of legal drugs: you feel much better while you're "on it", and you are "high" for as long as you have enough money. Then, you run out of money, and feel miserable for a week. During that painful post-shopping week, you promise to yourself that you'll never be that foolish again, that you'll never ever going to spend all that amount of money in a such short period of time, and for things that were not even that necessary. Yet, that feeling doesn't last long – the longest recorded feeling of that kind was registered back in 1996, when a guy had sworn that he'll never going to fall into a shopping spree again, and it lasted almost one year, when, you've guessed it, it was time for another Black Friday.
All and all, almost $51 billion was spent during 4-day Black Friday weekend in 2014 in the United States (Thanksgiving Day, Black Friday, and following weekend). We're asking for nowhere near that amount: we just want to show you what could you do when you have one thousand dollars. Enjoy, and spend some money, of course! In caption of each recomended picture, you will find a link where you can order everythink you like.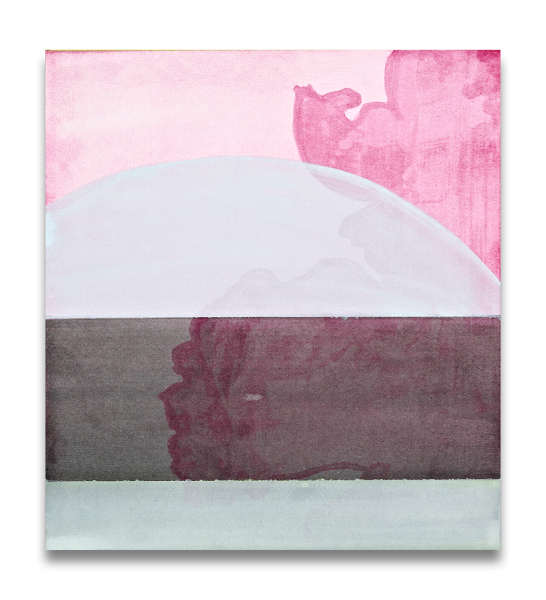 Sarah Hinckley – Light a Spark, 2011
Sarah Hinckley is an American artist, a painter best known for her colorful paintings and watercolors inspired by growing up on Cape Cod. Her delicate abstract paintings evoke her growing up period with the aim to relate to its coloration, fluctuation light, color fields, water, marsh, beach and sky. She approaches painting intuitively and with a highly developed skill or better said virtue of patience. Hinckley is a natural colorist, so no wonder she is so fascinated and inspired by Rothko or Agnes Martin, or 60's formalist color field painting, as well.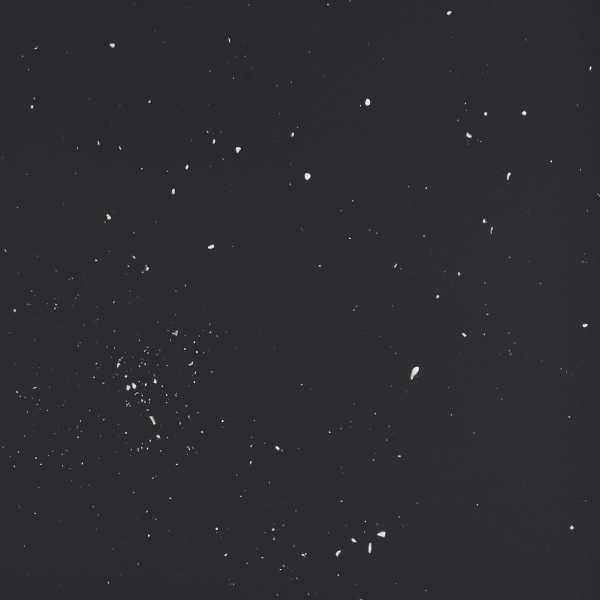 Ugo Rondinone – Stars, 2009
Ugo Rondinone is a Swiss installation artist best known for his circular spray paintings and video environments that convey a sense of melancholy and alienation. With his unbearably simple technique, the artist manages to capture the night and make its fantasies become tangible. Rondinone works with different media, such as photography, video, sculpture, and drawing, and often appropriates phrases from literature and popular culture.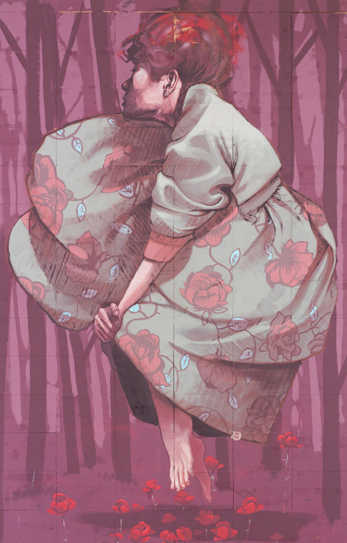 Bezt – Sleep Walker
Bezt has made a name for himself as one half of the street art muralist powerhouse Etam Cru, a collaborative project with comrade Sainer. While ETAM CRU's full-scale building sized murals have put Polish street art on the map, Bezt's extensive solo portfolio of murals and canvas works stand firmly on their own and showcase the artist's massive talents.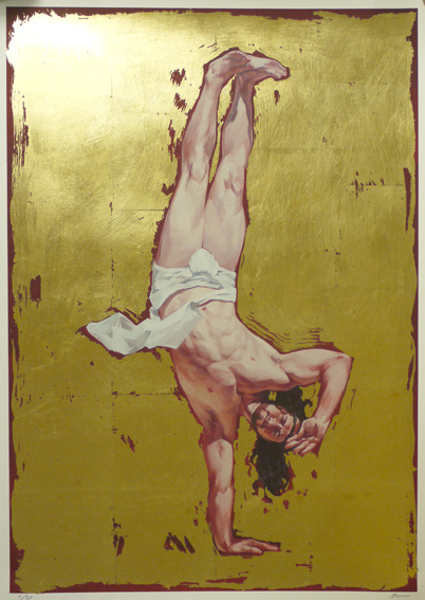 Cosmo Sarson – Breakdancing Jesus – The Salute, 2013
Cosmo blends both traditional and urban cultures, exploring and pushing the boundaries between these two worlds. He translated successfully an essence of the street art into highly collectible limited edition prints. Cosmo stopped painting in 1997, after his solo show on Regents Street. He remained silent until 2009, but had made a loud comeback with a controversial twenty-eight feet mural of a break dancing Jesus in Bristol, 2013. This project existed in his mind all those 12 years when he did not have a studio and did not practice art, and he promised himself that it would be one of the first paintings he would make upon his eventual return.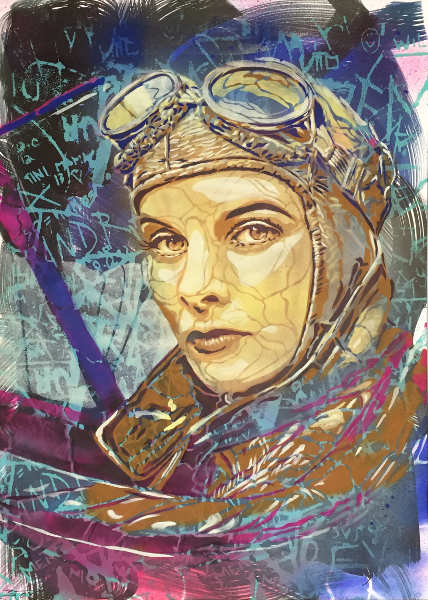 BTOY – City in Progress (3)
Andrea Michaellson is a famous female Spanish street-artist, better known as BTOY. Her vocation as street artist has began in 2002, as a result of experimenting and improvising with various techniques (acrylic painting, spray, stencil). Since then, creating murals on the streets of Barcelona and other cities has became her main artistic devotion. Though she started working with stencils only in 2001, soon she got a very good reputation in the worldwide street art subculture. Her works are mostly based on old photographs of the prominent Hollywood actresses from the twenties and the fifties, like Judy Garland as Dorothy in The Wonderful Wizard of Oz or Elizabeth Taylor as Cleopatra. In 2005 Andrea started exhibiting her art indoors, and has exhibited in the art galleries in Los Angeles, London, Mexico, Barcelona and Brussels.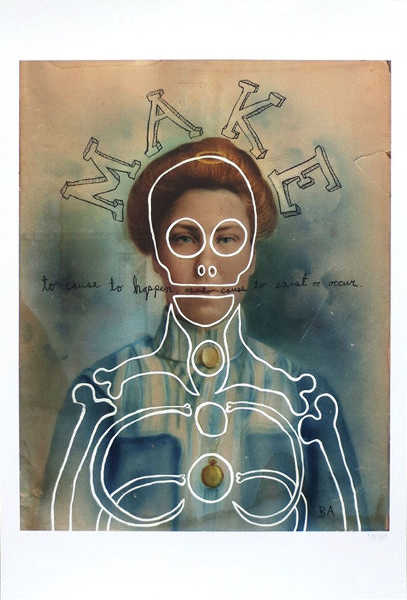 Butch Anthony – Make
Butch Anthony started creating artwork in the early '90s, when his friend John Henry Toney dug up a turnip with a human likeness. After John's drawing of the turnip fetched $50 in a friend's junk shop, Butch also began his artistic career. Self-taught, he has developed his own genre of work called Intertwangelism – an ism of his own creation. Describing himself as "artist, picker and builder of things", Anthony has made his name by turning salvaged trash into treasures. With a unique ability to see the potential in objects that others take for granted, the artist walks all over his farmstead in Alabama looking for things such as bleached out cows' heads or dead bird carcasses, pieces of wood, or fossils of extinct animals. He collects those bizarre objects and transforms them into oddly attractive artworks. Anthony's portraits impose underlying bone structures onto 19th century photographic portraits he purchases at thrift stores and flea markets, as well as old photos affixed to paintings of fictional creatures.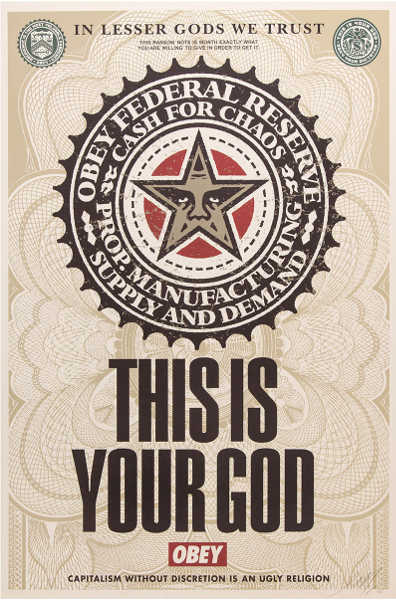 Shepard Fairey – This is Your God
Shepard Fairey is an American contemporary street artist, graphic designer, activist and illustrator who emerged from the Punk and skateboarding scene. He is well-known for his thought-provoking and often controversial designs. His first major work was reproducing black and white images of the wrestler Andre 'The Giant' Roussimoff. Andre the Giant Has a Posse is a street art campaign based on a design by Fairey created in 1989 in Providence, Rhode Island. Distributed by the skater community, the stickers featuring an image of André the Giant began showing up in many cities across the U.S.A. This was also to become iconic and a decisive move in Shepard Fairey's career, particularly in subsequent works that featured the 'Obey' word without any associated image. In a manifesto he wrote in 1990, and since posted on his website, he links his work with Heidegger's concept of phenomenology. His "Obey" Campaign draws from the John Carpenter movie They Live which starred pro wrestler Roddy Piper, taking a number of its slogans, including the "Obey" slogan, as well as the "This is Your God" slogan.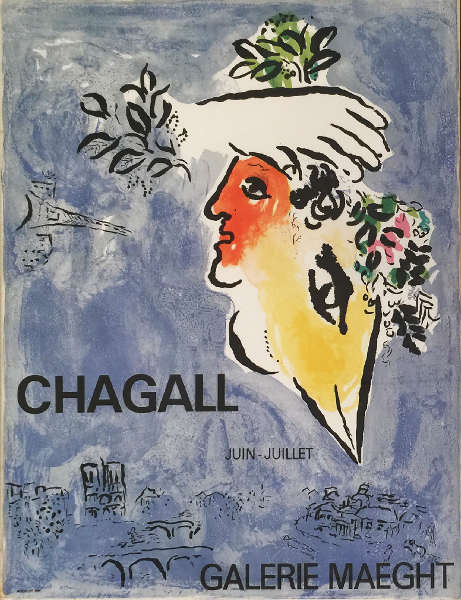 Marc Chagall – The Blue Sky
Marc Chagall was born Moishe Shagal on July 7, 1887, and had adopted a pseudonym Marc Chagall in the French manner when he came in Paris in 1910. He was a Belorussian-born Russian-French Modernist artist whose career spanned over seventy years. He left behind him numerous works in various techniques and media, including painting, book illustrations, stained glass, ceramic, and fine art prints that have established him as one of the leading artists of the Last Century. Chagall has created his own artistic style in which he combined elements of Expressionism, Symbolism, Cubism and other Modernist art movements.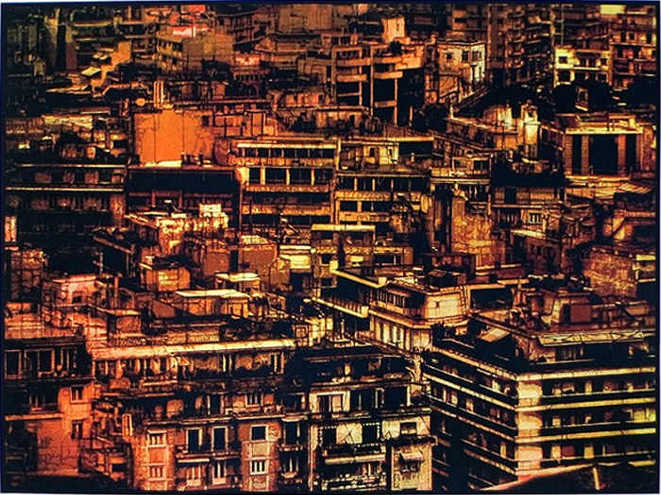 Logan Hicks – City Clusters, 2013
Logan Hicks (b.1971) is a New York-based stencil artist and photographer whose work explores the dynamics of the urban environment. Originally a screen printer, Logan's work has gained notoriety due to his ability to capture the sometimes mundane cycle of city life in a haunting, yet refined way with his hand-sprayed stencils. Stenciling started as a substitution for screen printing, but quickly morphed into Logan's medium of choice. A perfect union was formed through stencils: the dirty and gritty nature of the spray paint showcasing the decay of the city while the muted shine of metallic paint mirrored the faint glimmer of hope and life within it. It is this symbiotic relationship with the city that fuels his work. With his photorealistic style, Logan draws a parallel between the cold, harsh city and a warm, vibrant organism.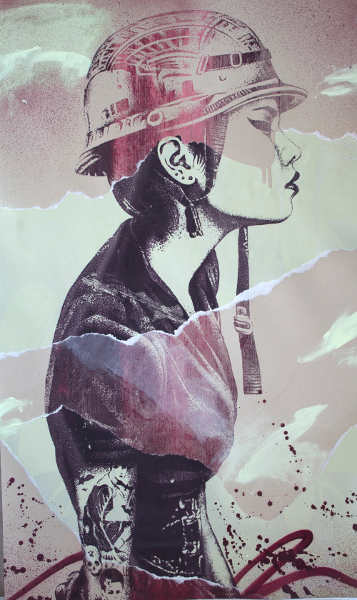 Fin DAC – Agent O (Kronkite #1)
Fin DAC (DAC stands for Dragon Armoury Creative) is an Irish artist who is famous for his portrait works found on walls. His passion and interest for art started at an early age.His career in street art is still relatively short but is characterized by the realization of large-scale portraits with this stencil technique. But Fin DAC innovates in a way that somehow breaks with the conventions of street painting. Because only some elements of the work (overall the fundamental structure of forms) is performed with the stencil (or template) and the rest is painted freehand with aerosol. This technique imbues the artworks/images with an expressive and dramatic power different to anything seen in the genre.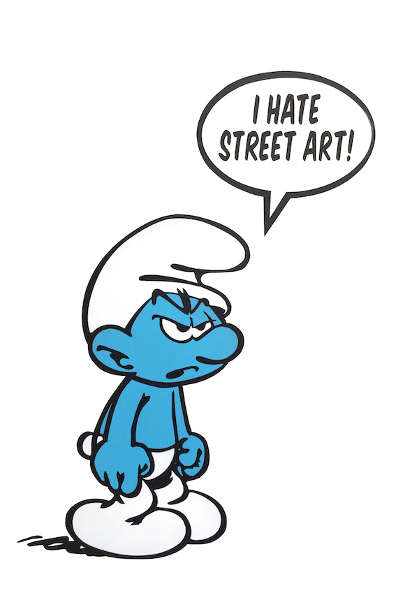 Fake – I Hate Street Art (White)
Dutch artist FAKE is a 35 years old graffiti and street artist from Amsterdam. He is self-taught, and stencils give him the power to use any image on any desired background and give it a humorous or ironic twist.