FUCK FEAR DRINK BEAR - A group Exhibition honoring BlackCrossBowl
For six years, between 2006 and 2012, the legendary concrete DIY skate project in Basel has been a home to many skateboarders in Switzerland and beyond. Some four years after the closure of the BlackCrossBowl, the citizens of Basel and its Gallery Daeppen will celebrate ten years since the opening of the venue with a group exhibition and a concert party. What did BlackCrossBowl mean to its community and to the skateboard movement all over Europe? How did it influence other skateboarders to build a scene for themselves, wherever they are? These are some of the questions that this show will answer through the works of numerous international visual artists.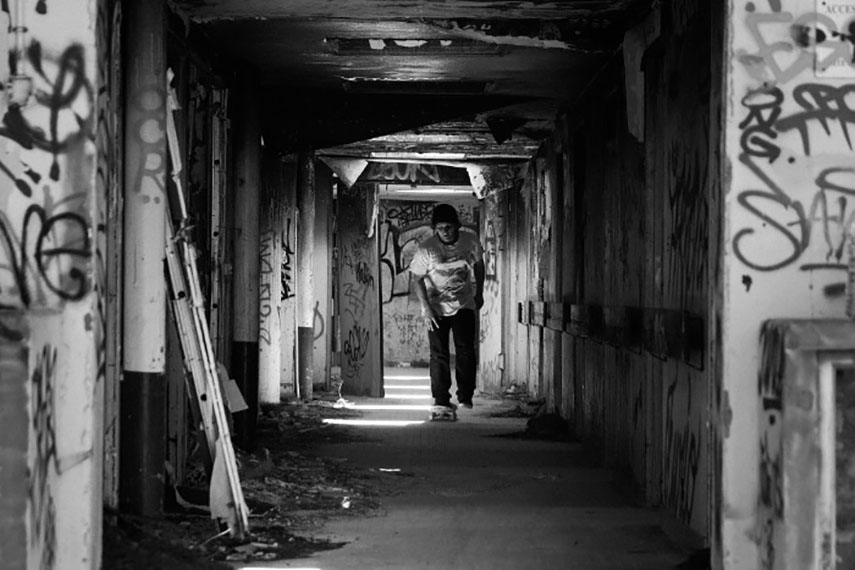 FUCK FEAR DRINK BEAR
The group exhibition in Basel takes its name from a graffiti written on the BlackCrossBowl. FUCK FEAR DRINK BEAR is what perfectly describes the golden six years of existence of this remarkable place, which hosted many skating events and hangouts, and helped create a unique community that will never forget it. On the tenth anniversary of its opening, the exhibition will offer another look at the impact and legacy the venue still has and the versatility and the importance of skateboarding as a creative outlet, starting with the works of Axel Görger aka Pudi. His love of the movement was unveiled in the 1970s, when he also began documenting the movement with his camera. Pudi is also responsible for several skatespot building projects, as he manufactures concrete coping for these locations all over Europe. Who will be joining him for this marvellous show?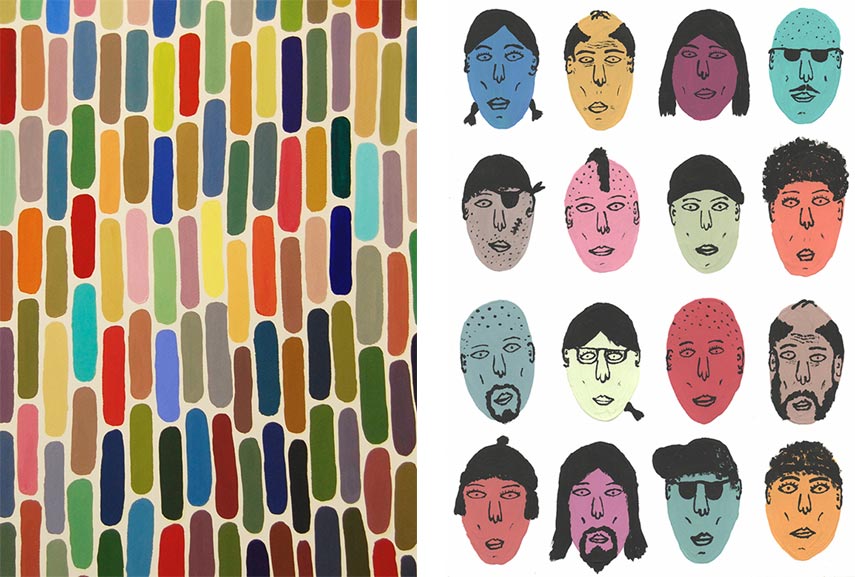 What to See at Gallery Daeppen Basel
Working in the field of painting, drawing, graphics, fanzines and animation, Leon Zuodar aka LELE is also a skateboarder member of Pumpa, another DIY playground in Postojna, Slovenia. Sharing a strong bond with BlackCrossBowl, he is an important part of the exhibition in Basel. If you're ever in Pivka, make sure you visit his Hisa kulture gallery and graphic studio, and check out his works for the Beli sladoled (White ice-cream) painting group. Next to him, we have Nicolas Büchi, a Swiss creative behind The Beast and The Beauty bowl projects in Zurich. He is also the founder of September Wheels and That Noise Magazine, and his video and photographic work focuses mainly on the interconnectivity of the DIY skateboard culture. UK artist Liam Clark uses various disciplines including drawing, painting, print making and photography to create artworks addressing political and social messages, childhood memories. Although not really a skateboarder himself, he is deeply inspired by the movement. Lucian Zweifel, another local skateboarder and photographer, has been documenting the scene for a decade now, and these pictures of his will also be on view.
BlackCrossBowl, Basel
In Memoriam: BlackCrossBowl 2006 – 2012
Joining the celebrations is also the BlackCrossBowl's own crew, so make sure you don't miss the event that aims to bring the good old days back for an entire month. The group exhibition in honor of the BlackCrossBowl will be on view at Gallery Daeppen in Basel, Switzerland, from August 26th through September 24th, 2016. The opening is scheduled for August 26th, from 6pm to 8pm, along with the after show party and concert at Port Land in Basel, featuring The Lombego Surfers and Heckler.
Featured images in slider: Blackcrossbowl's final party 2012. Photos by Thomas Switn, switnphoto.com; Axel Görger aka Pudi; Leon Zuodar aka LELE; Making of BlackCrossBowl. Photos by Christophe Merkl. All images courtesy Gallery Daeppen.