Blake Little's Preservation
In an essay dedicated to this project, Shana Nys Dambrot addresses references to Andres Serrano's submersions in fluid. That's exactly what first came to my mind when I saw Blake Little's Preservation images, soon to be on view at Kopeikin Gallery. In them, a diverse range of people is being photographed in a studio, and while that's nothing unusual – if anything, it happens ever so often – what makes this endeavor stand out is that the subjects are covered in honey. Gallons of it.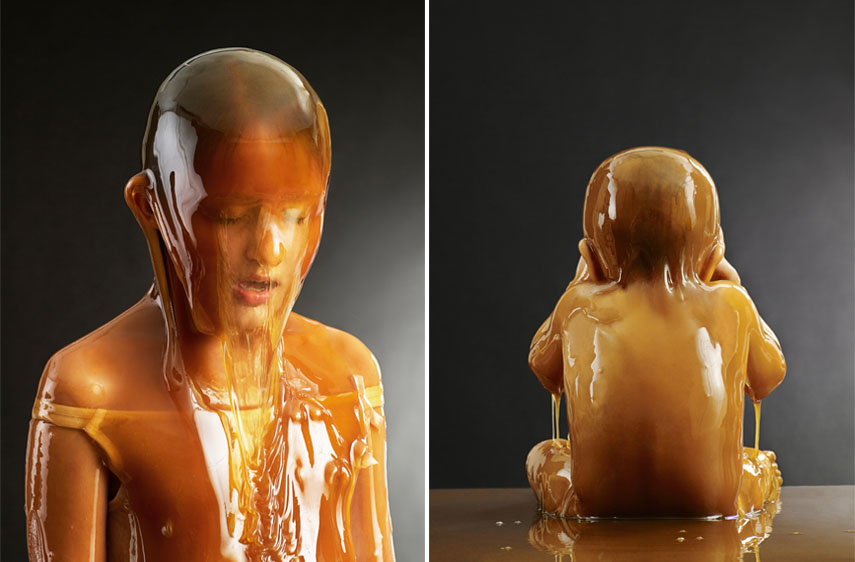 Preservation
Between 2012 and 2014, photographer Blake Little took photos of actors he found on Craig's List. The ad simply stated "art project" and nothing further was revealed until the actors arrived. With 80% of them staying after they heard what it's about, Preservation started shaping into an interesting adventure, for both photographer and his models. Everyone who participated in this award-winning project, from a little baby and an obese lady, to the elderly, a tattooed couple and even a dog, were covered in honey. In a playful challenge, together they formed a unique set of evocative portraits of all backgrounds, age and body types, giving personality a new meaning and evoking ancient classical sculptures of Greece and Rome.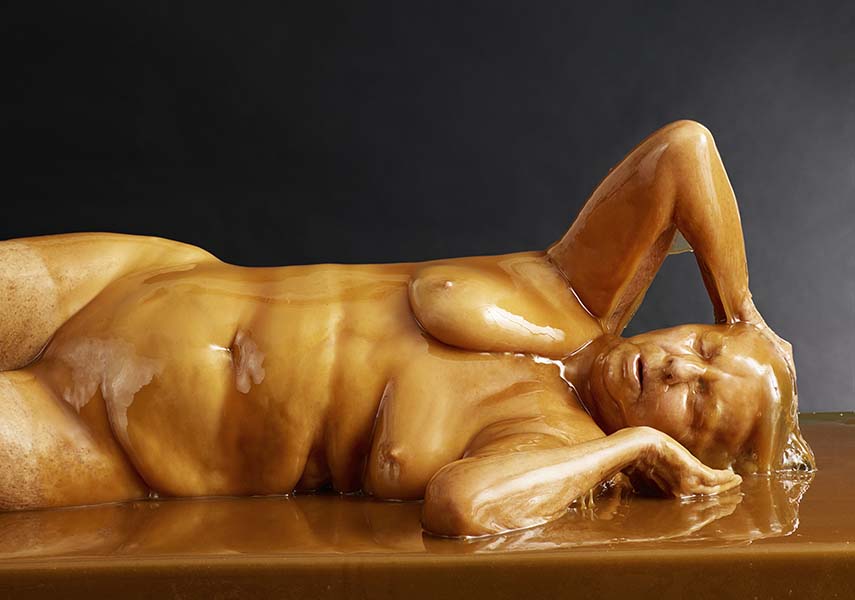 Covered in Honey
In the selection of images coming to an exhibition at Kopeikin Gallery, we see an entertaining aesthetic dialogue between people and a very unusual material, almost never used for any kind of art. This sticky, sweet, shiny food item was poured to envelop entire bodies, and while some struggled in it, others embraced it and even reveled in it. At the speed of a shutter, they were immortalized in an image and became a sort of a sculpture covered in honey, looking as if it was made of it, with its glossy, monochrome surface and smooth curves. There is also a psychological element to these pictures – with their eyes being closed so the honey wouldn't penetrate, the models expression came through other means, like the posture, body language and facial reactions.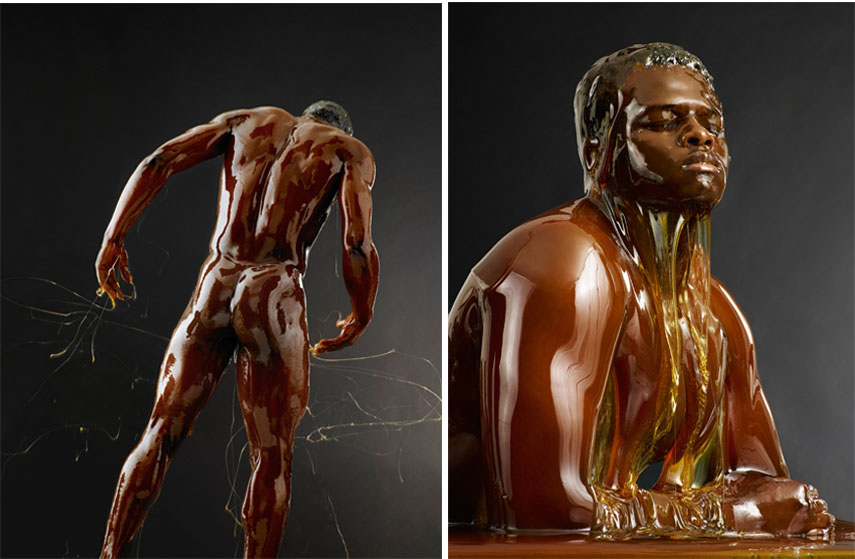 The Exhibition at Kopeikin Gallery
Blake Little is a Seattle-born, Los Angeles-based photographer mostly known for his portraiture of Hollywood's famous faces, celebrities and high profile artists. His photographs can be found in publications like Entertainment Weekly, People, Time and London Times. Preservation is his fourth monograph, after Dichotomy in 1997, The Company of Men in 2011 and Manifest in September 2013. Little's first museum exhibition, Blake Little: Photographs From The Gay Rodeo, ran from January through July 2014 at the Eiteljorg Museum.
Catch Blake Little's Preservation exhibition at Kopeikin Gallery in Los Angeles, USA, from March 7th until April 18th, 2015. The visitors will also be able to purchase copies of the Preservation book at the opening reception on March 7th and to attend book signing and Q&A session with the artist on March 26th.
For more incredible photography, sign up for My Widewalls!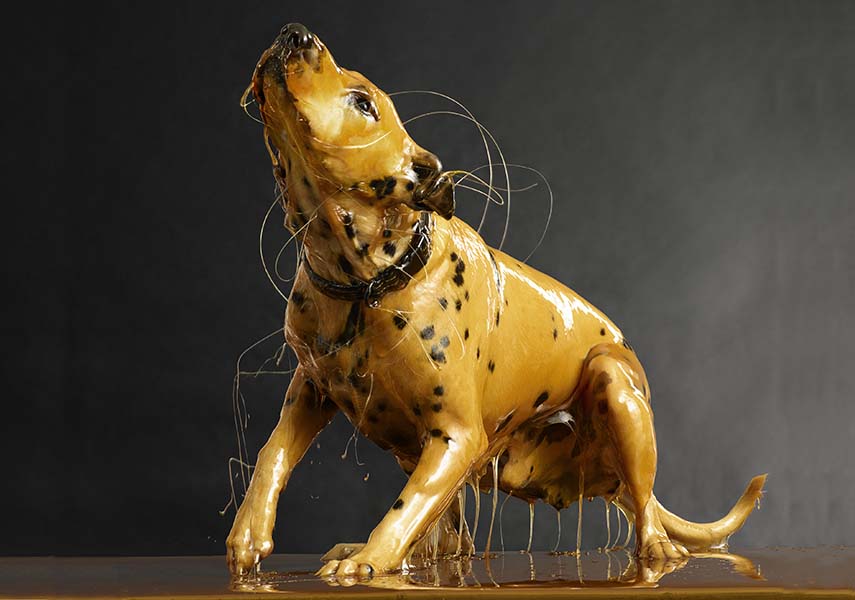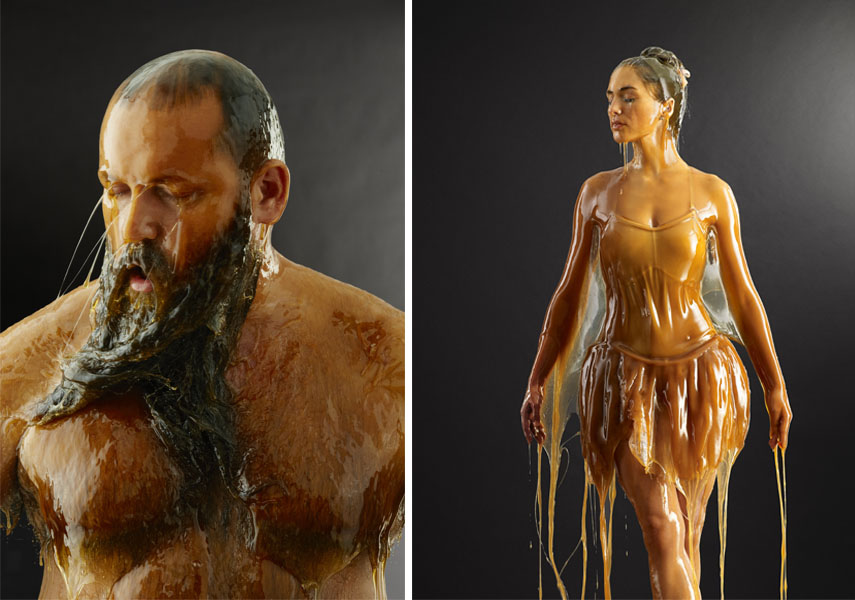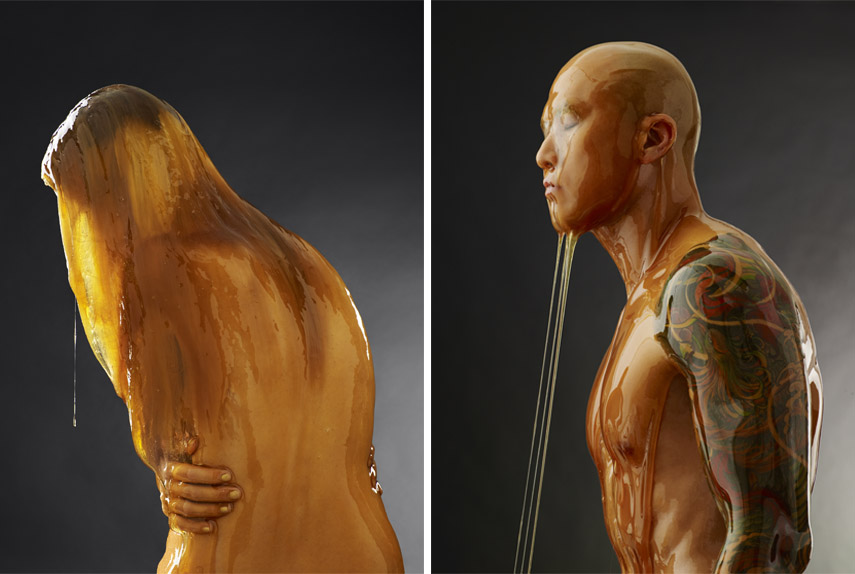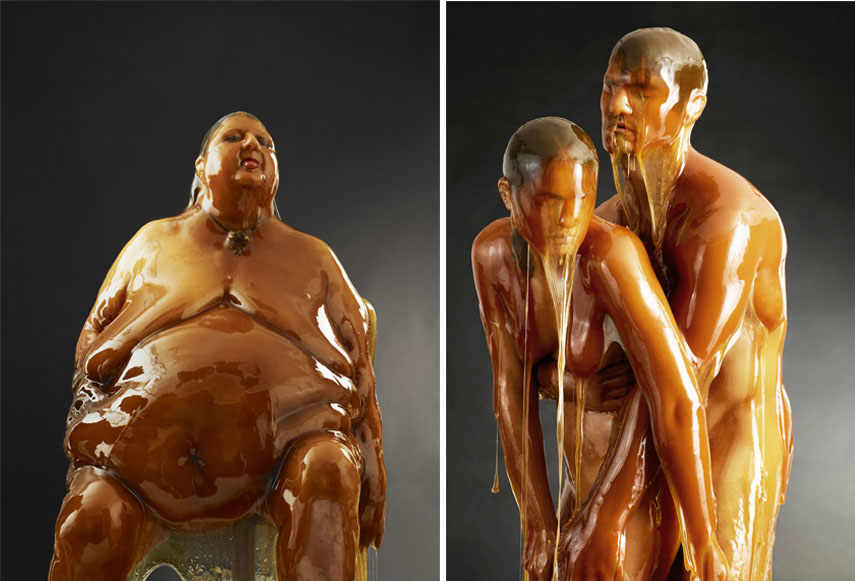 Images courtesy of Kopeikin Gallery.