BLU - White becomes Black
The very nature of the urban art is strongly connected to the notion of social engagement and how this modern form of artistic expression can serve the cause of raising the awareness. This form has portrayed social, political, and gender-based struggles, battled riots and raised issues that many were afraid to speak of. Many of them were clear and proactive statements of collective displeasure and they attacked "the enemy" just by being there, painted on the piece of wall, resisting the decay of time. Some of them don't. Blu's famous large-scale mural, created in the Cuvrystraße in Berlin, has been painted black, and it's not been done by the state officials or the real estate developers.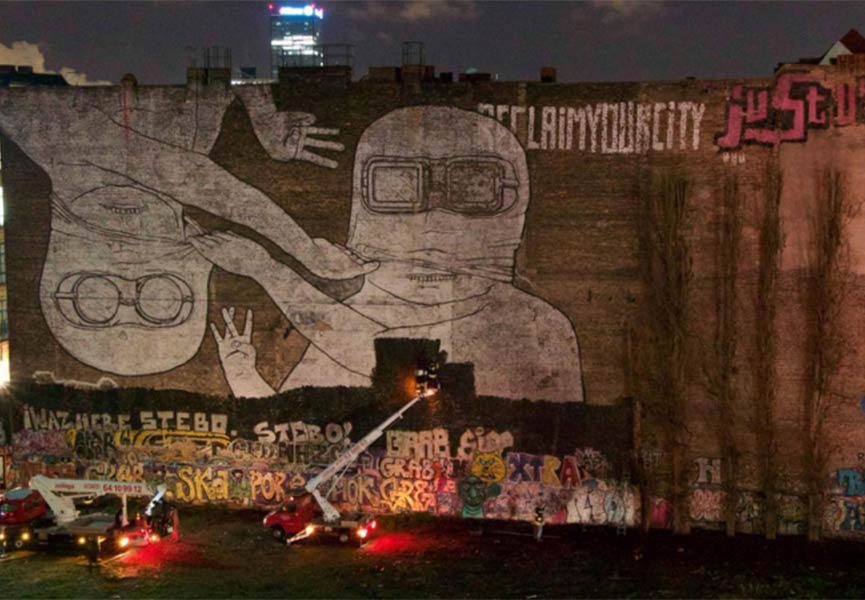 Fighting the Real Estate Owners
Since the Friday night (12/12/2014), the murals, which were created in 2008, no longer exists. With the help of two crane truck, this artwork has been painted over with black, and it is, for sure, irretrievably lost. This ritual statement was done by none other, but the people who are close to Blu. Since Blu realized that his artwork will be used for the wrong purpose, he decided to take specific course of action. His murals are bound to be exploited and used in commercial purposes, as they will serve as a basis for the real estate owners to boost up the prices of the condos and apartments in the area surrounding the artwork. Nevertheless, such action raised questions about clarity of the message, and its effectiveness. It was a pessimistic and rather desperate attempt to struck one final blow to the real estate owners, but many would disagree.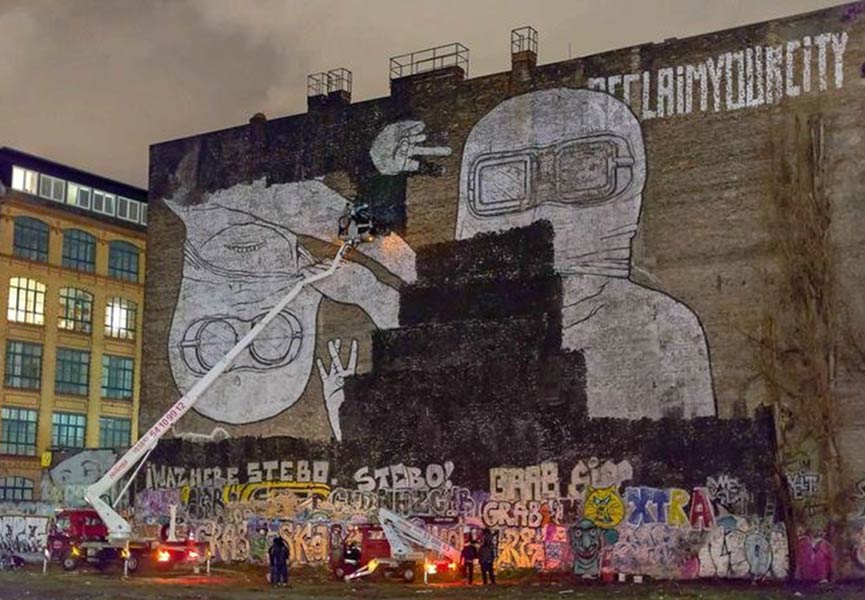 Hypocrisy of the sinking ship
Blu's gesture evoked very different result than one expected. In the inevitability of their loss to the real estate owners Blu and his crew decided to go down together with the sinking ship, that street art became, in the blaze of glory. Meant as a message of resistance and one that will motivate people to reclaim their city and its dying culture, it produced an opposing reaction. It initiated avalanches of discontent among the fans saying that the real victims of such act are the art lovers and not the real estate owners. This ritual suicide has been criticized and looked upon as a gesture of hypocrisy, due to the fact that Blu, for instance, generally sells his artwork. But the most compromising and overlooked fact used by those who attack this gesture, is that those same real estate companies inadvertently provide canvases for Blu's artwork to sell better. It is huge and ongoing discussion on the web about both the short and the long term effects of Blu's action, and it won't be closed soon.
If you want to be updated with all the substantial and relevant topics regarding the world of urban art, sign up for My Widewalls and never miss a thing!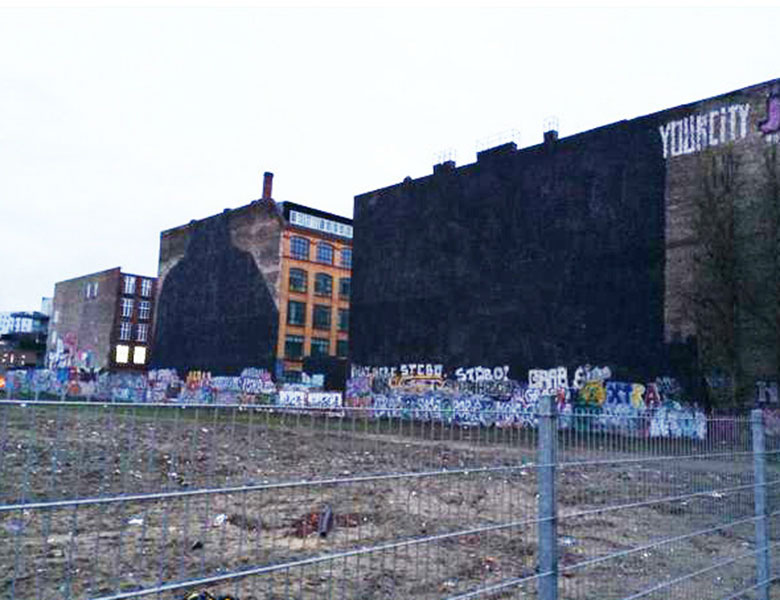 [mc4wp_form]