The Highly Erotic Fashion Photography of Bob Carlos Clarke
After countless hours spent developing prints of a young and beautiful model in a dusty dark room for hours, Bob Carlos Clarke turned to his wife and said:
Isn't it strange? She's going to get old and crumpled and withered, but I have her in my camera forever.
Often referred to as the British Helmut Newton, Bob Carlos Clarke was a prolific artist who brought enormous passion, technical knowledge and creativity to his craft. He is now best known for his provocative image making, but the truth it that Clarke was a hell of a versatile and imaginative photographer whose repertoire went far beyond eroticism.
On the surface, the artist had a life which would have been the envy of many – he specialized in exotic images of beautiful women, he was wealthy and got to do what he loved. Yet, his life was full of hidden private challenges that eventually culminated in a suicide.
We shed some light on this dark and genius mind that hid behind the lens.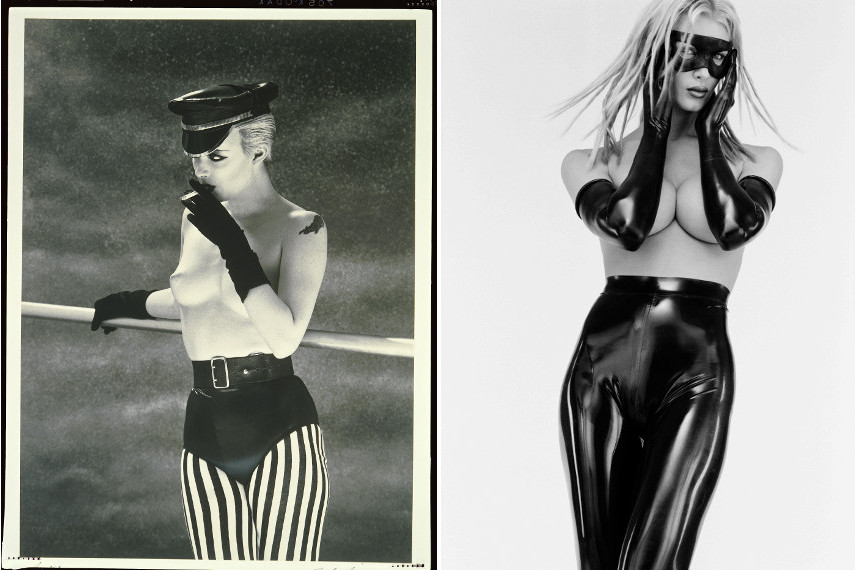 Early Years in the Life of An Irish Kid
Bob Carlos Clarke was born in the town of Cork and lived in Kinsale until the age of eight when he was sent to a boarding school. Ultimately, this experience of being sent from home will prove to be his most creative as well as most taxing source of artistic inspiration.
Even as a kid, young Bob was a rebellious spirit. Lindsey Carlos Clarke, the photographer's widow, often likes to tell the story about her late husband breaking up with an Irish girl who threatened to kill herself – outrageously callous, Bob sent her a live bullet by post, wrapped in a simple message: This one's on me.
After finishing his secondary education, Bob Carlos Clarke went to live in Dublin for a year where he worked in various low-level positions at advertising agencies and newspapers as a trainee journalist. Following a brief spell in Belfast in 1969, he moved to England where he decided to pursue a career in photo-making.
Armed with a chromed 650cc Triumph Bonneville and backed by his first wife, Sue Frame, he quickly made a name for himself as a talented and passionate up-and-coming photo-maker whose fingers and eyes were able to capture magic through the camera's lens.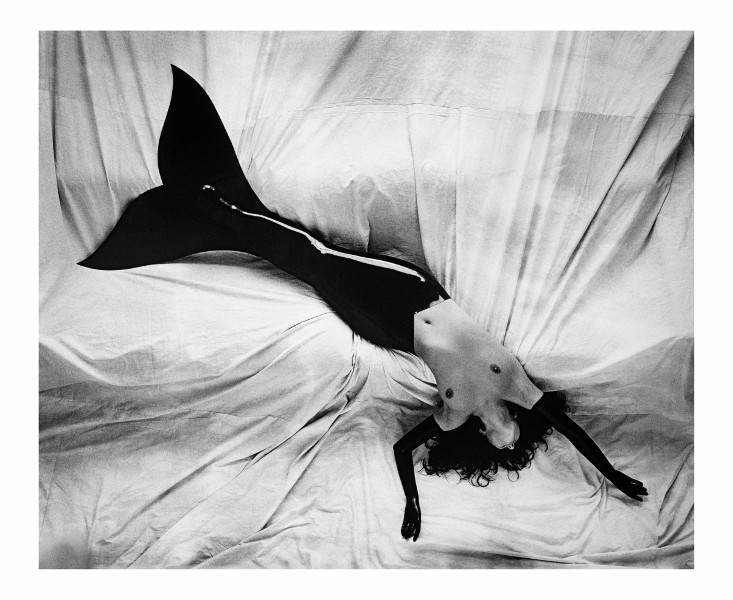 Bob Carlos Clarke – The Master of Erotic Style Art
Bob Carlos Clarke quickly rose through the ranks of British photographers thanks to his original, diverse, challenging and often beautiful portfolio. Whatever he captured with his trusted camera, the results were striking.
Even the seemingly most meaningless compositions, like stones on a beach, a twisted fork or a spoon, contained a powerful erotic charge. In a sense, Clarke's work was remarkably un-British for the standards of his day.
Women were always a constant subject of fascination for the artist that obsessed him long before he took up a camera. Sure, one can claim that Bob's erotic imagery was just a hobby he did when he was not doing commercial work. But the way he explored the erotic world of bondage and latex remains virtually unrivaled to this day. His submissive figures, bound, exposed, manipulated and utterly honest, are some of the greatest examples erotic art has in its arsenal.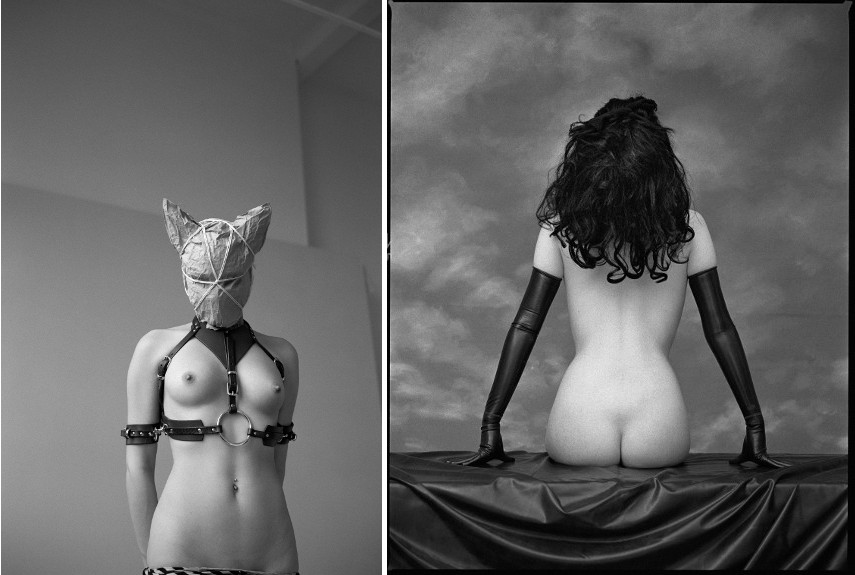 The Creative Peak of Bob Carlos Clarke and his Latest Photos
At the peak of his career, Clarke's work was featured regularly in magazines and he was a big star at the annual national photo expos. The lecture halls were filled with young photographers at the mere mention of his name and he was regarded as an innovator of the genre. He had it all.
Whenever he wasn't working, Bob would be like a shark out of water. But when he was making images, he was a king of what he did – it is said that nobody who worked with him ever met another artist so wrapped in his own creative cocoon, another photographer who cared as much about his craft or held such mastery over it.
Besides his erotic imagery, Bob Carlos Clarke also photographed the celebrities like Keith Richards, Rachel Weisz and the Amazonian models of the 1990s. Yet, many like to state that his greatest projects were the documentary photography of hormonal teenagers at a ball and the study of found objects he discovered washed up on the banks of the Thames. Clarke's biggest commercial success came with his friend Marco Pierre White in the late-1980s.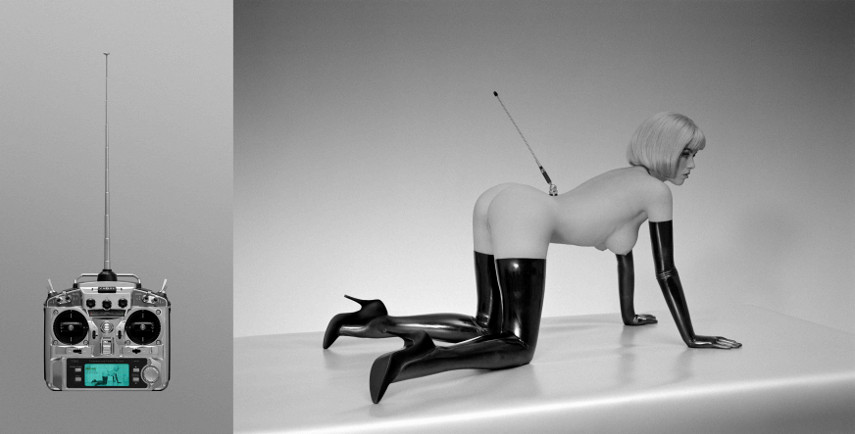 The Shocking End of Clarke's Tale
It was easy to miss it due to the sparkly way of life, but Bob Carlos Clarke was becoming increasingly more unhappy as he got more famous. Towards the end of his life, Clarke's vision of success seemed as far from realization as it had ever been and he stopped taking pleasure from making images. This proved to be the final drop the artist was able to bear.
On 25 March 2006, Bob Carlos Clarke checked himself out of the Priory Hospital in Barnes, took a short stroll to a railway track and plunged in front of a train[1]. Only 55 years old at the time, this was a terrible end to an endlessly complex life.
After the initial dust settled down, many started to talk Clarke took his life in order to avoid the fate of all his models – growing old. Others spoke about how he detested the emergence of digital photos and its influence on the medium's history. But the truth is that he started to doubt the power of his own talent, something that's always fatal to all great artists.
Best of Bob Carlos Clarke on the photoshow
The Legacy of His Popular Photos
Ten years after his tragic death, the work of Bob Carlos Clarke continues to stir interest and debate[2]. What everyone agrees on, however, is that he definitely holds a significant place in the annals of British art history.
Clarke was a man of many contradictions. He was meticulous and passionate in his professional life but reckless and troubled in his private one. He was a highly successful commercial photographer capable of maintaining a respected status in avant-garde circles.
Ultimately, Bob Carlos Clarke was his own worst enemy. But as a photographer, he was one of the most uncompromising and naturally talented figures to ever emerge from the British soil and, at the end of the day, that is Clarke's biggest legacy, not the private troubles he faced over the course of his life.
The Estate of Bob Carlos Clarke is exclusively managed by The Little Black Gallery in London.
Editors' Tip: Exposure: The Unusual Life and Violent Death of Bob Carlos Clarke
One of the most controversial landmark artists of his generation, the artist of choice for major rock stars and models, Bob Carlos Clarke was also a troubled genius who, in 2006, killed himself. Exposure: The Unusual Life and Violent Death of Bob Carlos Clarke is a compulsive account of sexuality, love, genius and corrosive despair, all facets of life that played a major role in Bob Carlos Clarke's oeuvre, and one of the great international books out there.
References:
Kirby, T., April 6, 2006, Bob Carlos Clarke, photographer of beautiful women, is laid to rest, Independent [Feb 1, 2018]
O'Byrne, E., May 09, 2016, Cork photographer Bob Carlos Clarke left behind an enduring legacy, Irish Examiner [Feb 1, 2018]
Featured image: Bob Carlos Clarke – Yamaha Blonde; Raftride; Adult Females Attack Without Provocation. All images © The Estate of Bob Carlos Clarke, courtesy The Little Black Gallery.