BOGOTA STREET ART - HOW AND WHY IT BECAME A HOT AND VIVID SCENE
Bogota street art is not the first thing that comes to mind when we think of Colombia. Most of us have heard of the country located in the northwest of South America with Panama to the north and bordered by Venezuela, Brazil, Ecuador and Peru. In truth, most of us have probably only heard about the negative aspects of Colombia and its capital Bogotá, usually associated with drug cartels, violence and paramilitary action. Since the 1960's the country has suffered from low-intensity armed conflict between government forces, left-wing guerrilla groups and right-wing paramilitaries along with heavy US involvement in their fight against communism. This reached a peak in the 1990's but recent times have been considerably calmer and things have started to change. One thing that has emerged recently is that the capital of Colombia, Bogotá, has become home to amazing street art.
Why Has Bogota Become Filled With Amazing and Vivid Art?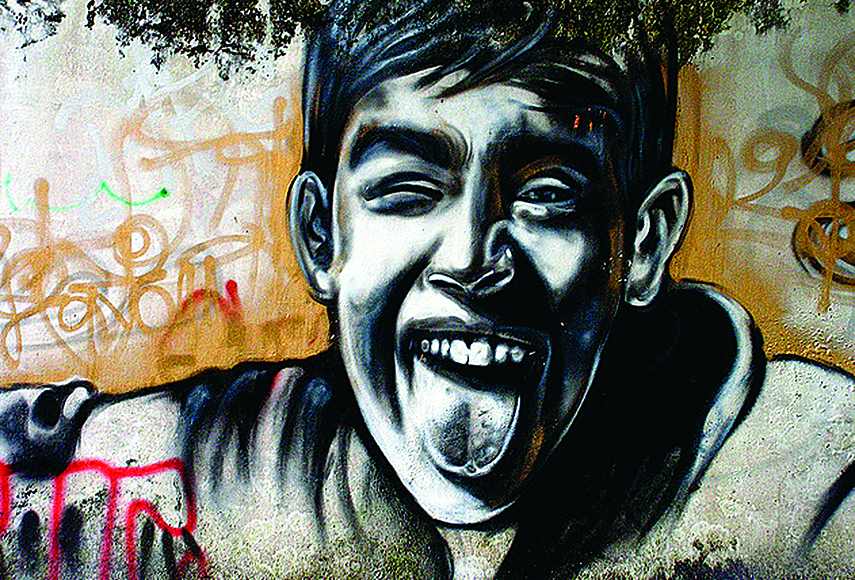 From Tragedy Comes Amazing Street Art
As with many urban centres, Colombian capital Bogotá has always been home to graffiti and street art, with graffiti artists such as DJ Lu taking the well-known route of creating art at night and avoiding the sometimes overzealous Colombian police force. All of this changed though in 2011 when a young graffiti artist, Diego Felipe Becerra, was shot dead by police when creating his signature image of Felix the Cat on the walls of an underpass in the Colombian capital. Police tried to portray Diego Felipe Becerra as a suspected armed robber, but outcry over the death, along with condemnation from the UN and a flurry of graffiti protests across the Colombian capital, sparked a wave of change for graffiti and street art and how it is viewed. A topic that may be of interest also is Urban Art Originating from Social Upheaval.
LEGAL STREET ART IN BOGOTA
The tragedy of Diego Felipe Becerra and subsequent outrage brought graffiti and street art to the attention of the public and political figures, it brought about a change in the Colombian capital and has resulted in Bogotá being filled with amazing artwork. Gustavo Petro, then mayor of Bogotá, issued a decree to decriminalise graffiti and street art painting to help promote what was seen as a new form of artistic and cultural expression, but with the agreement that certain areas should remain free from graffiti, such as public buildings and monuments. Of course, the nature of graffiti and street art is to play against the rules, so many creators naturally headed for the off limit areas to leave their marks, which makes for an uneasy tension with the authorities. For more politics and street art take a read of Greece: Politics and Street Art and Blu Gets Political in Mexico.
Decriminalization of an Inherently Rebellious Act, Can it Work?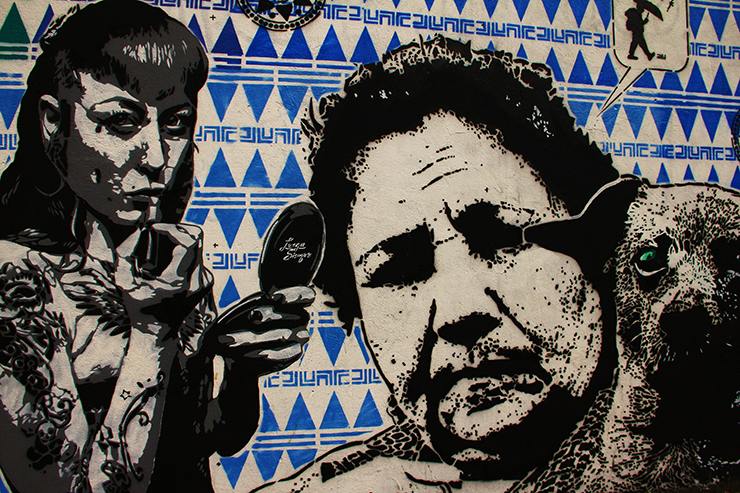 An Uneasy Peace
While amazing pieces of art can now be seen all over Bogota among the estimated 5000 murals that currently exist, it is still an uneasy peace that exists between graffiti street artists and the authorities. As recently as 2014 problems arose, when Police authorities again became overzealous and tried to paint out all the graffiti on Calle 26, an area famous for hosting works by local and international names. Interim Mayor Rafael Pardo had to meet with concerned graffiti and street artists after they complained, the major indicating the police had gone too far and were only supposed to remove works not officially sanctioned. This follows an incident in October 2013 when that man Justin Bieber was out doing his graffiti again, this time on Calle 26 and near to the spot where Diego Felipe Becerra was shot, the irony being that Bieber was given an escort by Bogotá police. The incident resulted in a 24 hour graffiti protest that covered Calle 26 in hundreds of new graffiti pieces amid accusations that many graffiti and street artists suffer abuse, persecution and sometimes extortion from some police officers. More police action can be read in Cost Arrested by NYPD and I am Not Banksy: Arrest and Lawsuit.
AMAZING STREET ART – WHO IS MAKING IT?
Despite the uneasy peace that sometimes pervades the Colombian capital, there is no doubt that Bogotá has become a real hot spot for amazing street art, both by local artists and visiting international artists. A good number of international graffiti and street artists have visited the Colombian capital in recent years, including Italian artist Blu, who left a typically charged political mural involving skulls and drugs back in 2009. Bogotá has also more recently welcomed artists such as Alex Hornest, Claudio Ethos, Fin Dac, Seth Globepainter, JADE and Mad C to leave amazing street art on the cities walls. Along with international street art festivals taking place, such as Meeting of Styles in Bogotá and others in cities such as Medellin, Cali and Manizales, the future is looking decidedly colourful. Watch some of the artists in action in Colombia with the following videos, Mad C in Colombia, Alex Hornest Y Claudio Ethos and This is Cartagena.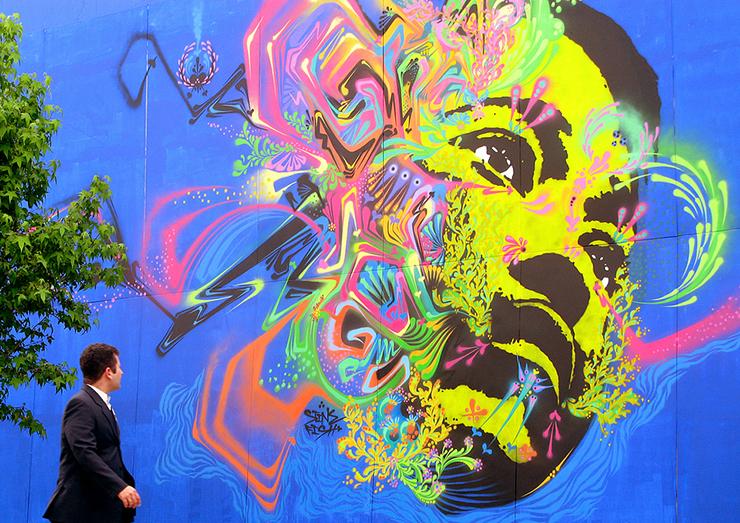 The Colombian Capital Street Artists
The capital of Colombia, Bogotá, along with many other cities, has thrown up a wealth of talent when it comes to graffiti and street art. Many are highlighted on a graffiti tour started by Australian street artist Crisp, who moved to Bogotá in 2009 and was inspired by the amazing street art to be found. Perhaps most well-known to Widewalls readers will be Stinkfish, who has received international acclaim for his colourful work, read more about his Savage Gaze exhibition at Vertical Gallery last year. Fifty year old Rodez is widely known and paints on the streets with his sons Nomada and Malegria while DJ Lu has become successful and can often be found working on commissioned murals in the vivid city of Bogota.
Vogel is taking advantage of cultural funding to create murals of people who have disappeared during sixty years of civil conflict in Colombia while the excellent Toxicómano Collective are busy mixing punk and propaganda in their street art about mass media. Also keep an eye out for the brilliant Bastardilla and her stunning artworks along with names such as Gauche, Yurika, Hogar, Zas, Corrosivo Carsal and Koch1no to mention just a few. Hopefully with a little mutual respect between the authorities and the graffiti street artists, a balance can be found which will be of benefit to the Colombian capital Bogotá, allowing amazing street at to flourish for both the locals and visitors.
For all the latest features sign up to My Widewalls today!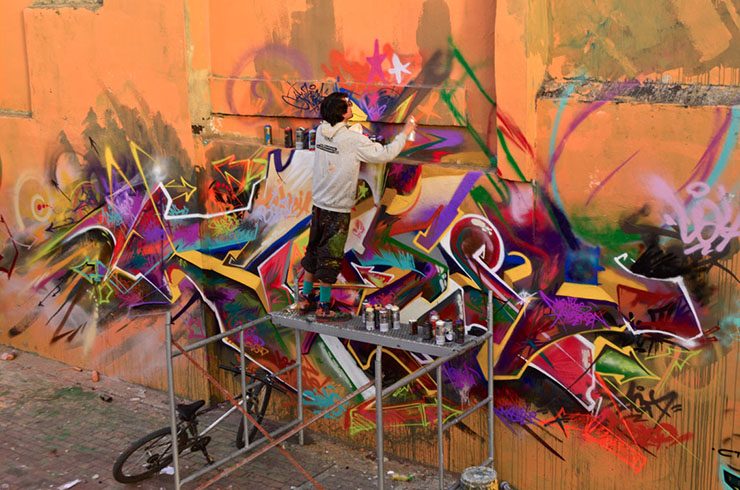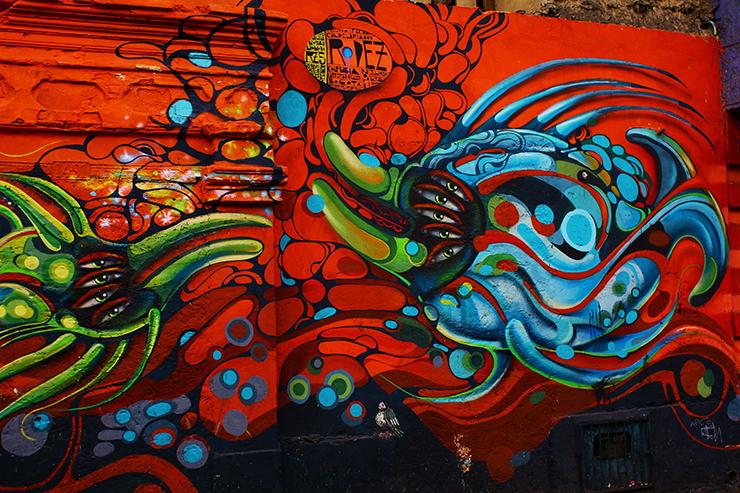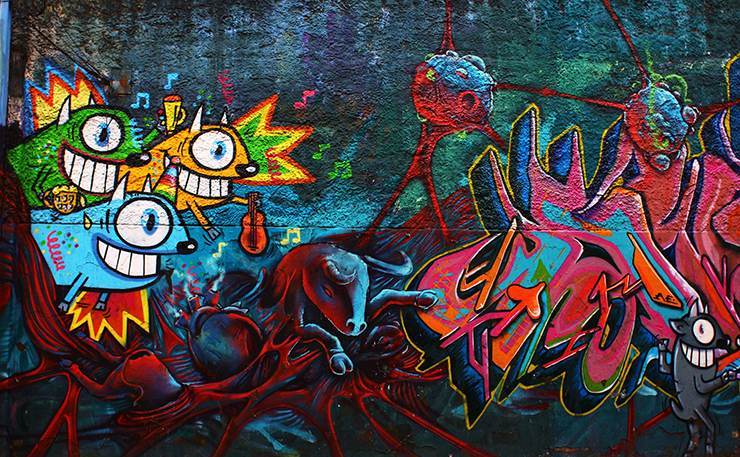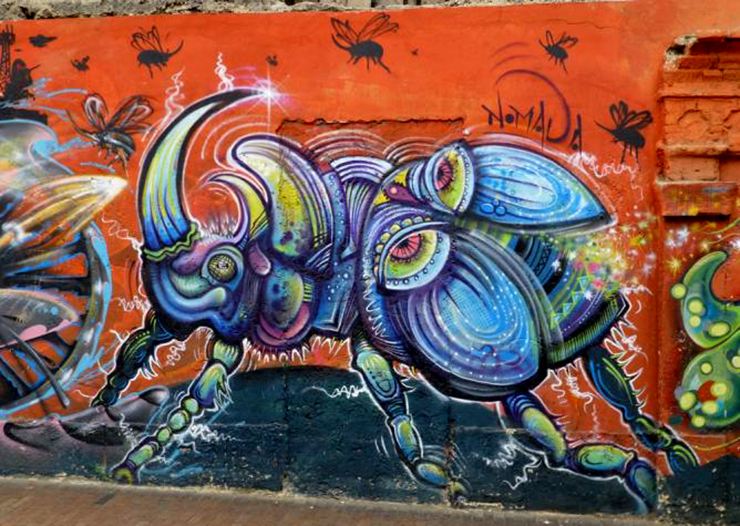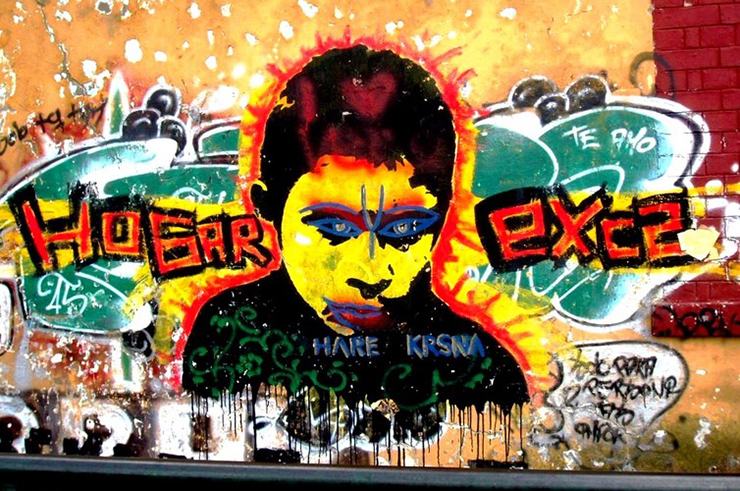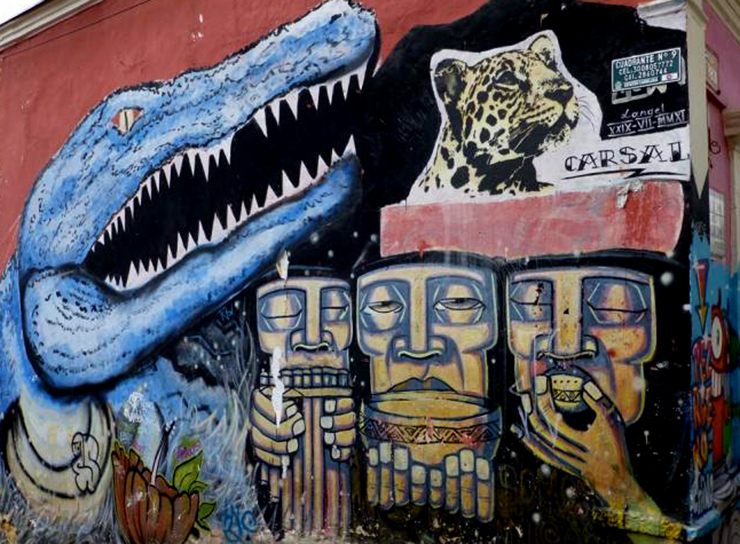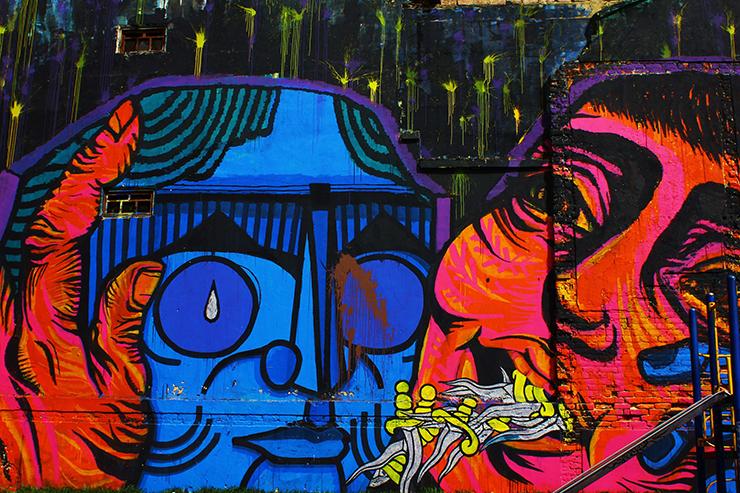 All images as credited.
Follow These Galleries
Chicago, United States

Berlin, Germany