Bom.K: Confusions at Known Gallery
A very talented member of the French street art DMV crew, Bom.K, closed a successful display of his latest artwork at the LA's famed Known Gallery. The exhibition ran between January 11 to 25, as we previously announced. Titled Confusions, this was only the second solo exhibit of the French street artist, while the first one was hosted by the Parisian Galerie Itinerrance in April last year. Check out the video and pictures from the exhibition. The Confusions exhibition at Known Gallery has been a magnet for all French street art enthusiasts and urban art collectors who have an appreciation for the unique style of Bom.K. His expression was exhibited in its entire glory, without taking away any ghastly detail, thus testifying to the impressive artistry and extravagance of the French street art creative.
Bom K
Bom.K has been an active graffiti artist for over 15 years, but as many of his peers, he recently began producing studio based, gallery-friendly work, without abandoning his urban adventures. The long and prolific career of this aerosol whiz enabled the artist's style to fully develop, leading up to the fantastic draftsmanship and spray-can technique mastery he possesses today. His DMV crew companion, Sowat, describes his style as a contemporary fusion of Hyeronimus Bosch, Chris Cunningham and Hand Ballmer, while we see Bom.K as the intuitive portraitist of modern soul decay. Choosing the title for the exhibition, Bom.K wanted to describe the state of his mind while undergoing the creative process during preparations of the show.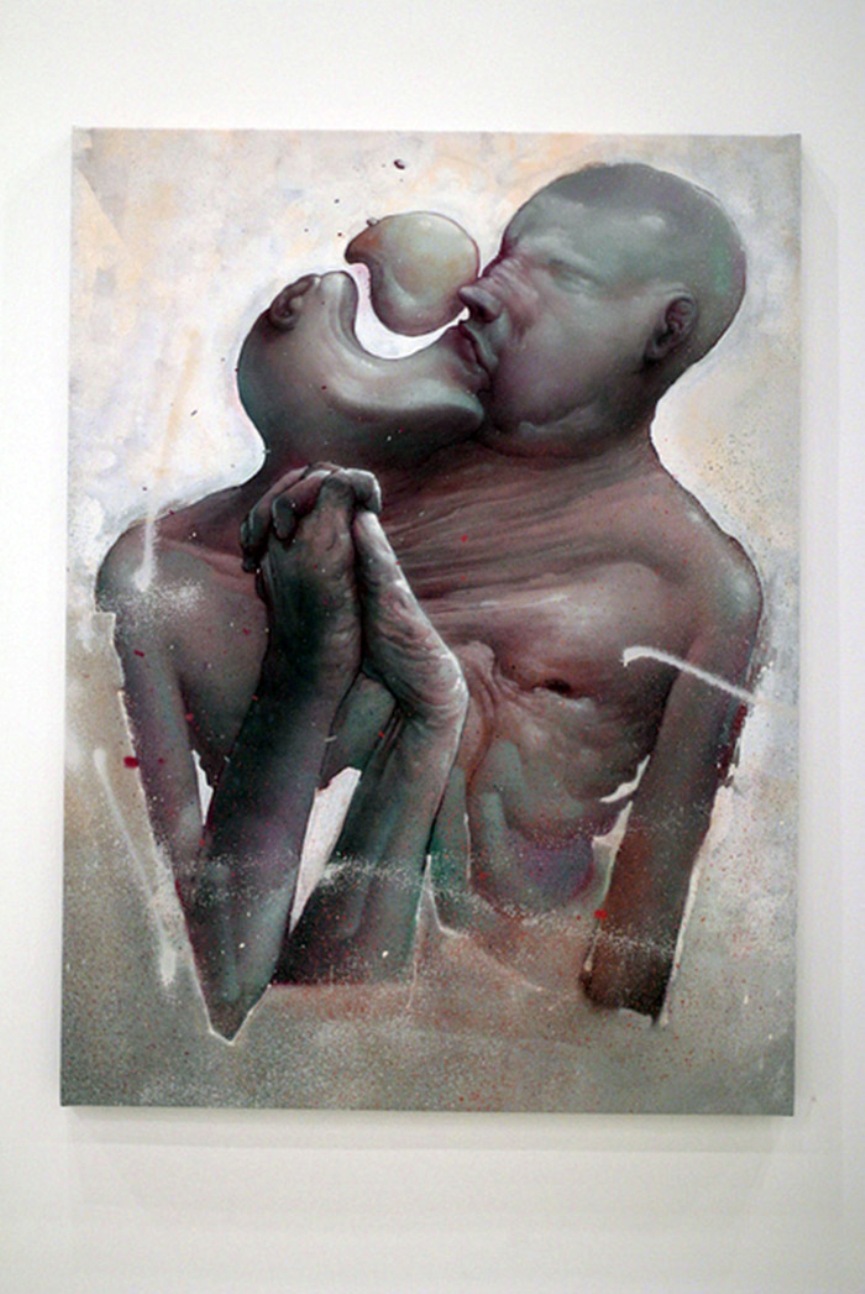 DMV
Right at the beginning of the gallery space, the artist executed a large-scale mural, in his recognizable colors, as an homage to Da Mental Vaporz crew he belongs to, and with an obvious reference to the West Coast hand signal. This inventive pictorial solution is a special perk, hoping to remain intact even after the exhibit.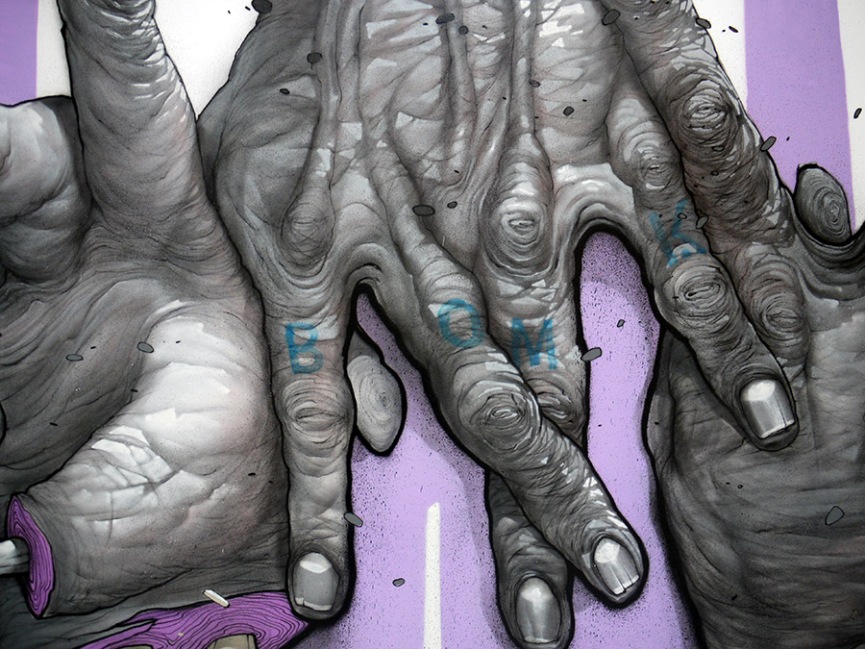 Confusions
Works produced for Confusions exhibition are made specially for the occasion, painted instinctively, without diverting from the ever-present disturbing element, regardless of the nature of their planned display. Bom.K depicted an army of characters who seem as if they emerged from a horror movie, materialized through various distortions of human body and reinventions of many aspects of flesh. His figures are imaginary, drawn solely from the vast and deep well of the artist's own imagination.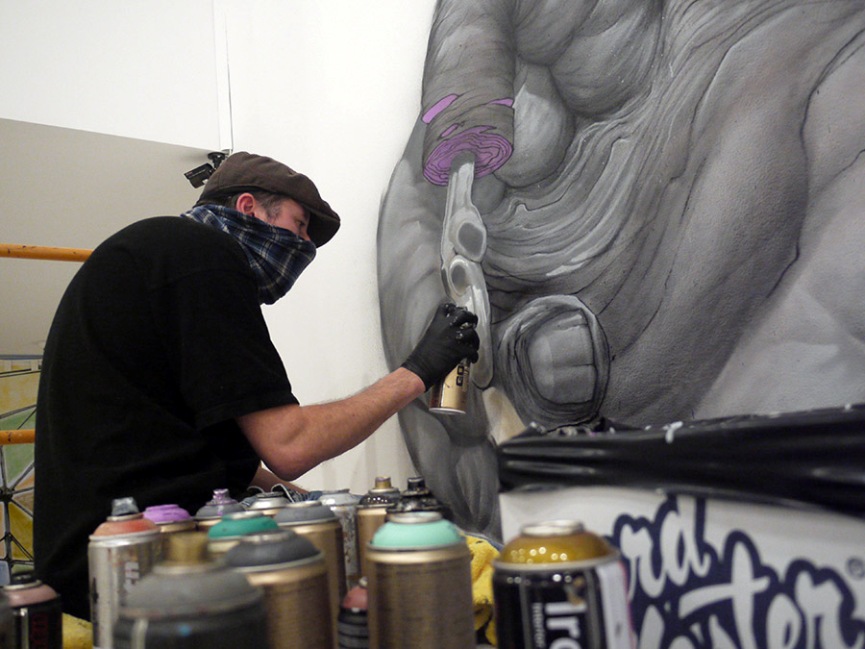 Million Shades of Gray
His palette encompasses a million shades of gray, gently blended thanks to the spraycan medium, with a wide range of violet, lilac and fleshy pink nuances. The end result is a particularly spooky impression of his wonderfully illustrated odd characters, transferred into our world through a three-dimensional pictorial method. Some of them carry an emotion of terror, some fear and anguish, and some seem as if they were contrived on the notion of Munch's Scream.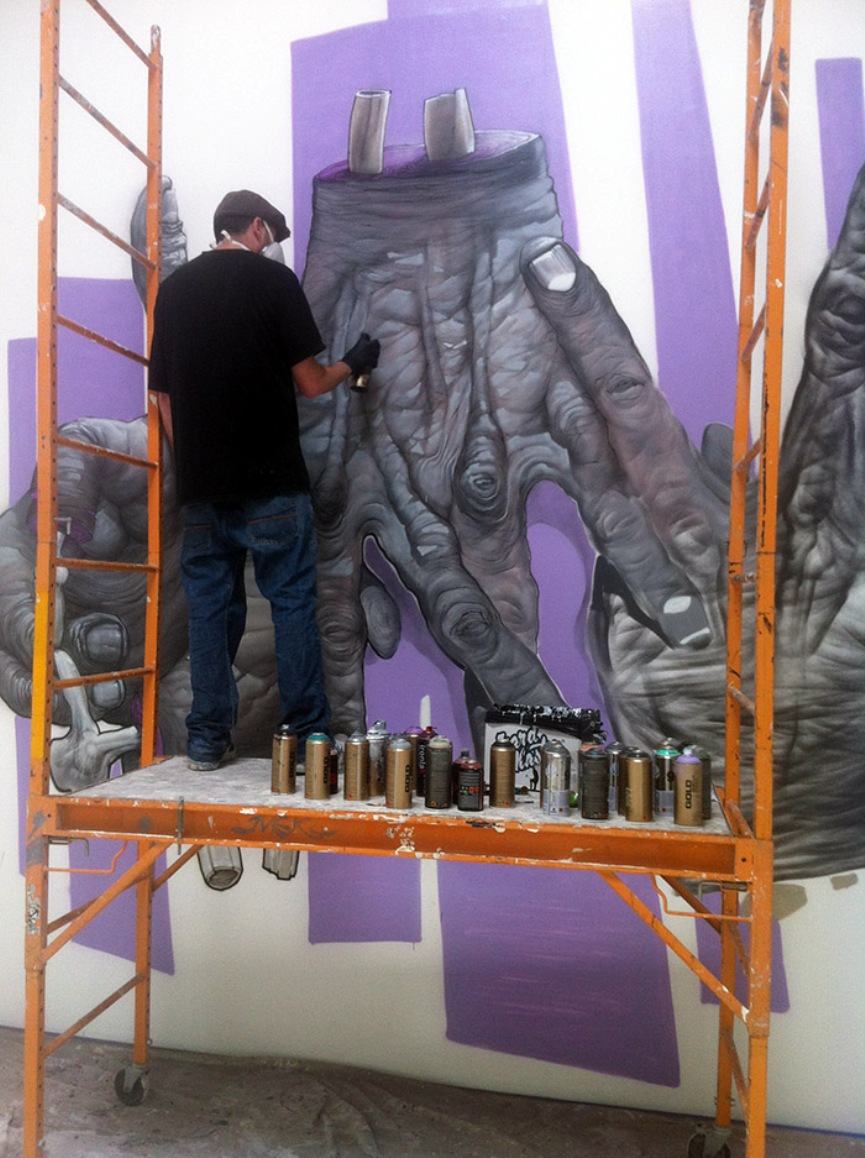 Sculptures
Bom.K is currently embarking on an exploratory voyage through the medium of sculpture. He presented his first three-dimensional piece at Galerie Itinerrance last year, and is now working on the following. We are excited to see how will the tactile, repulsive and enticing nature of his disquieting imagery transpose into sculpture.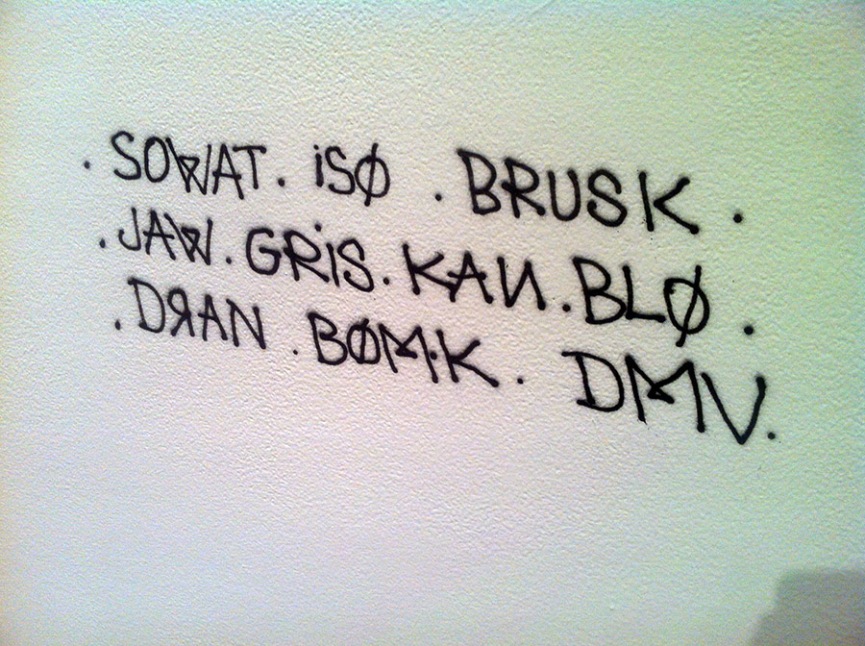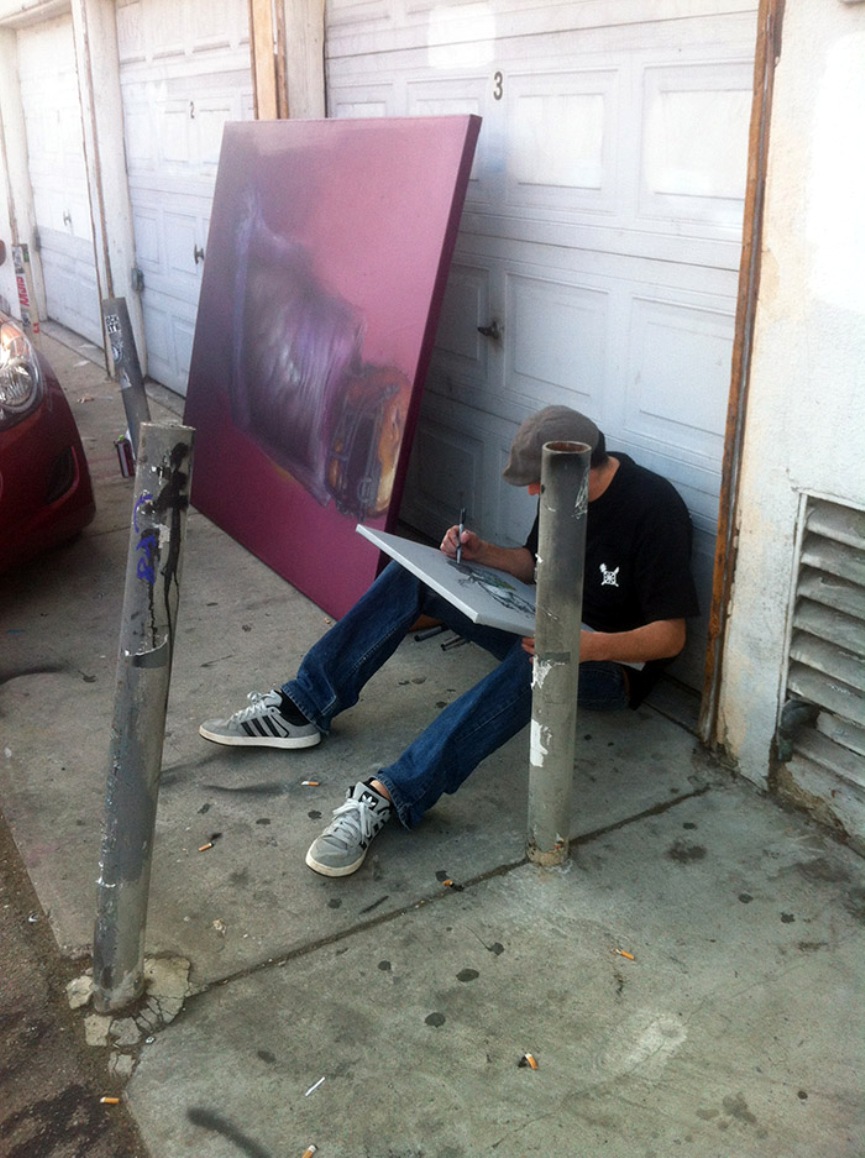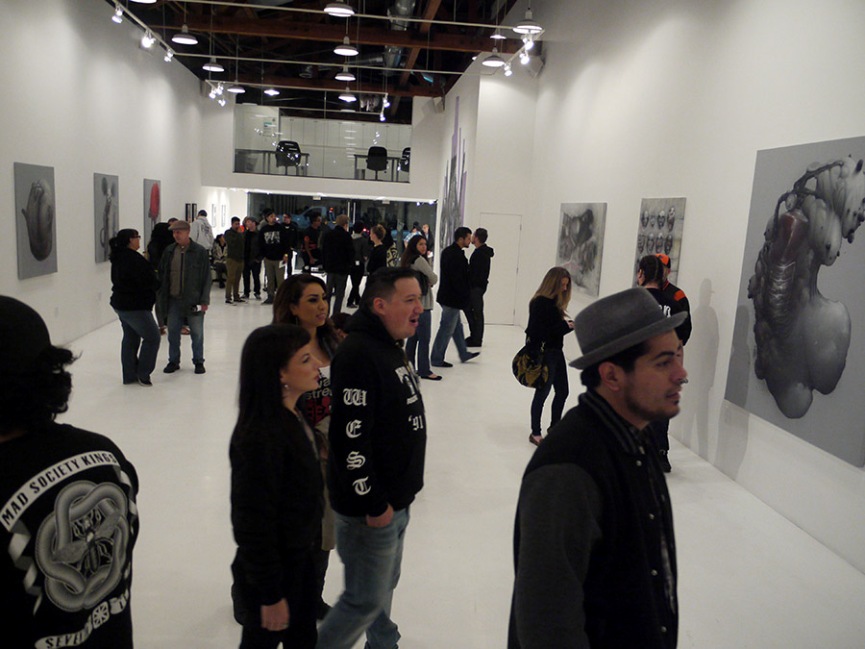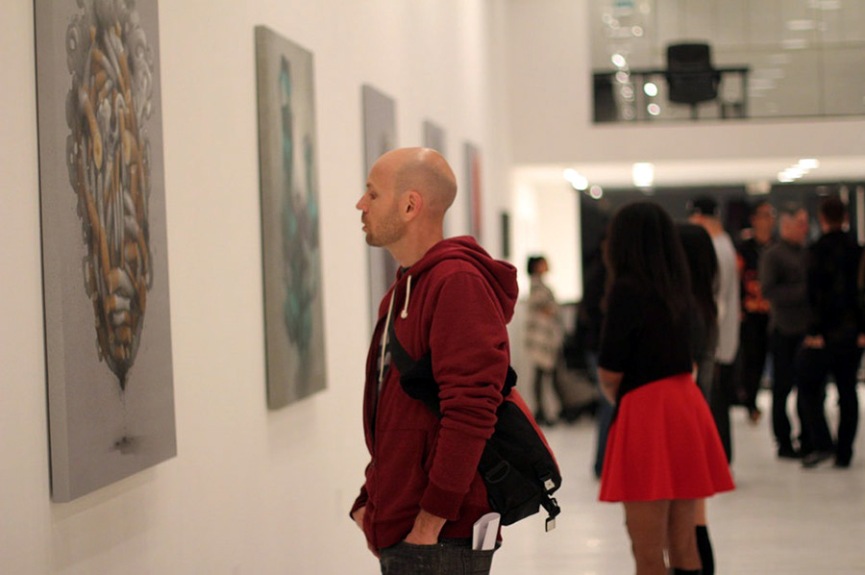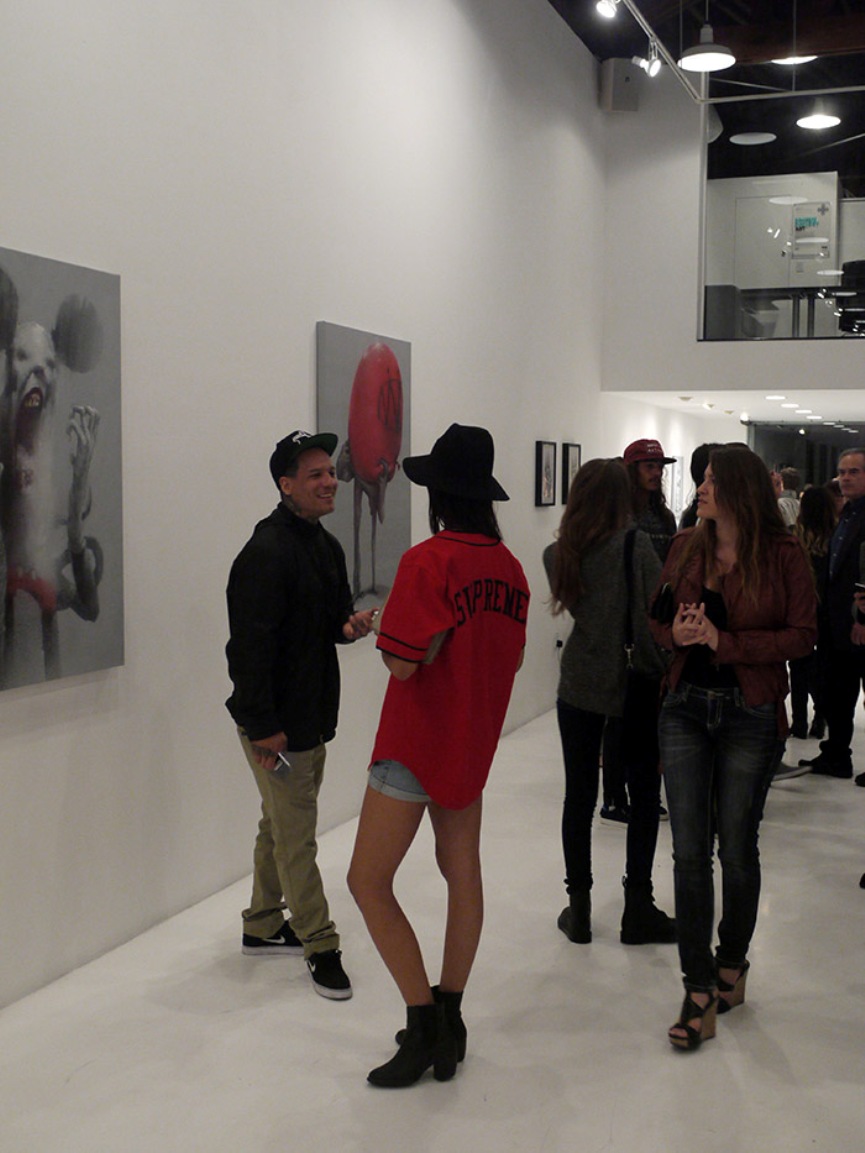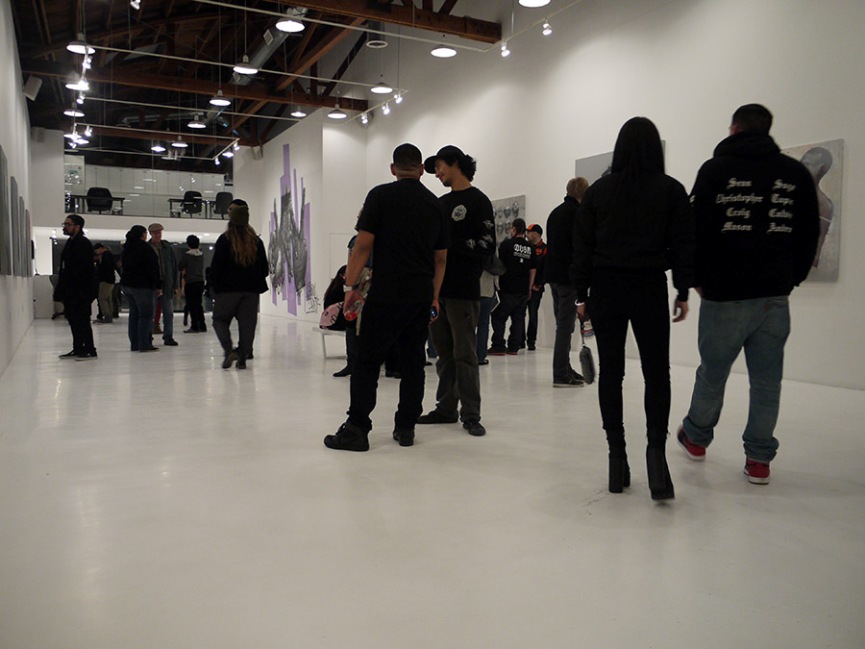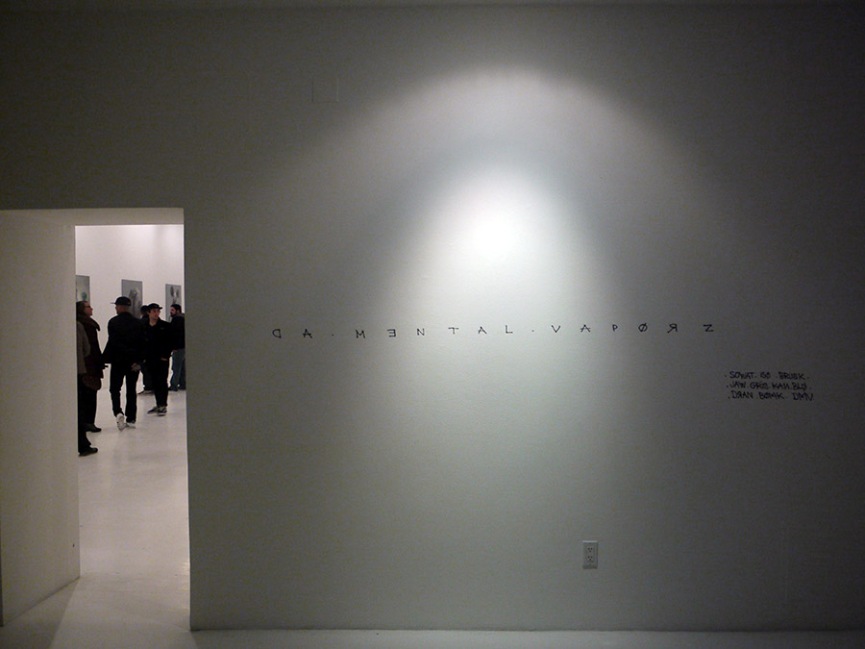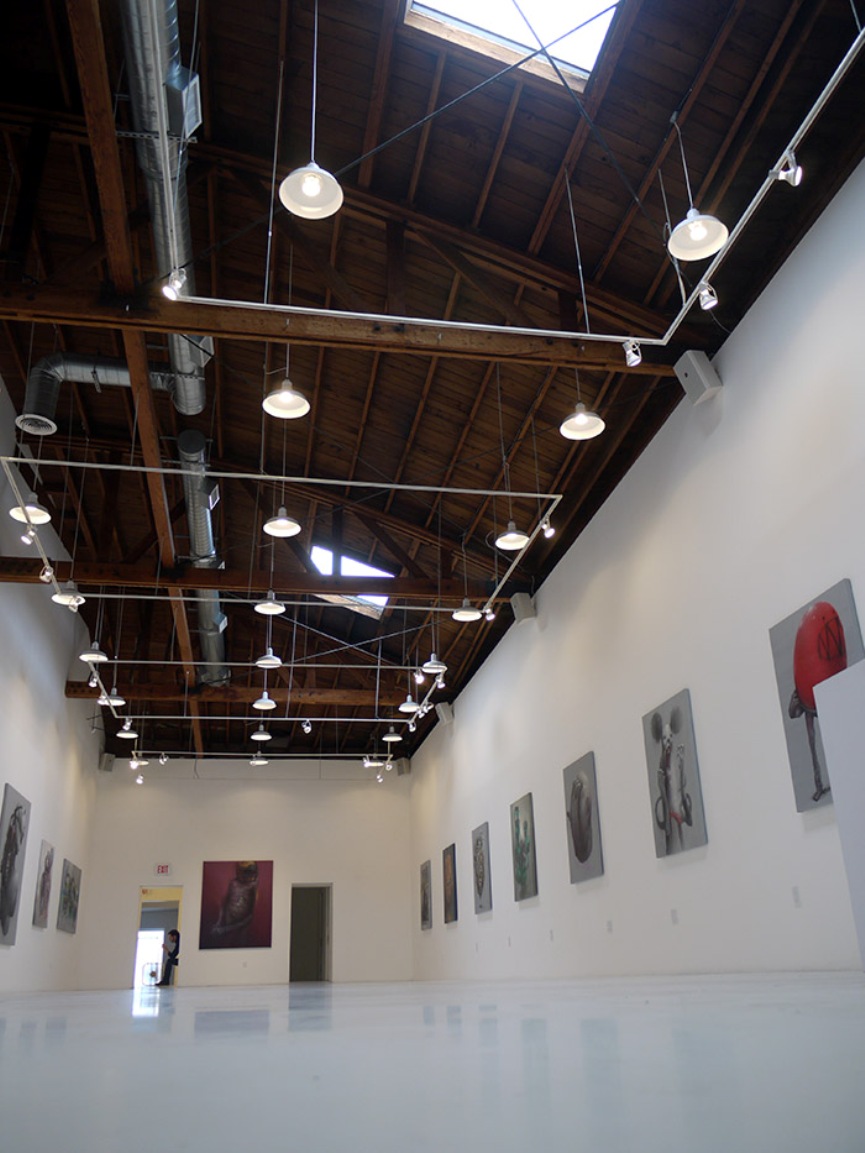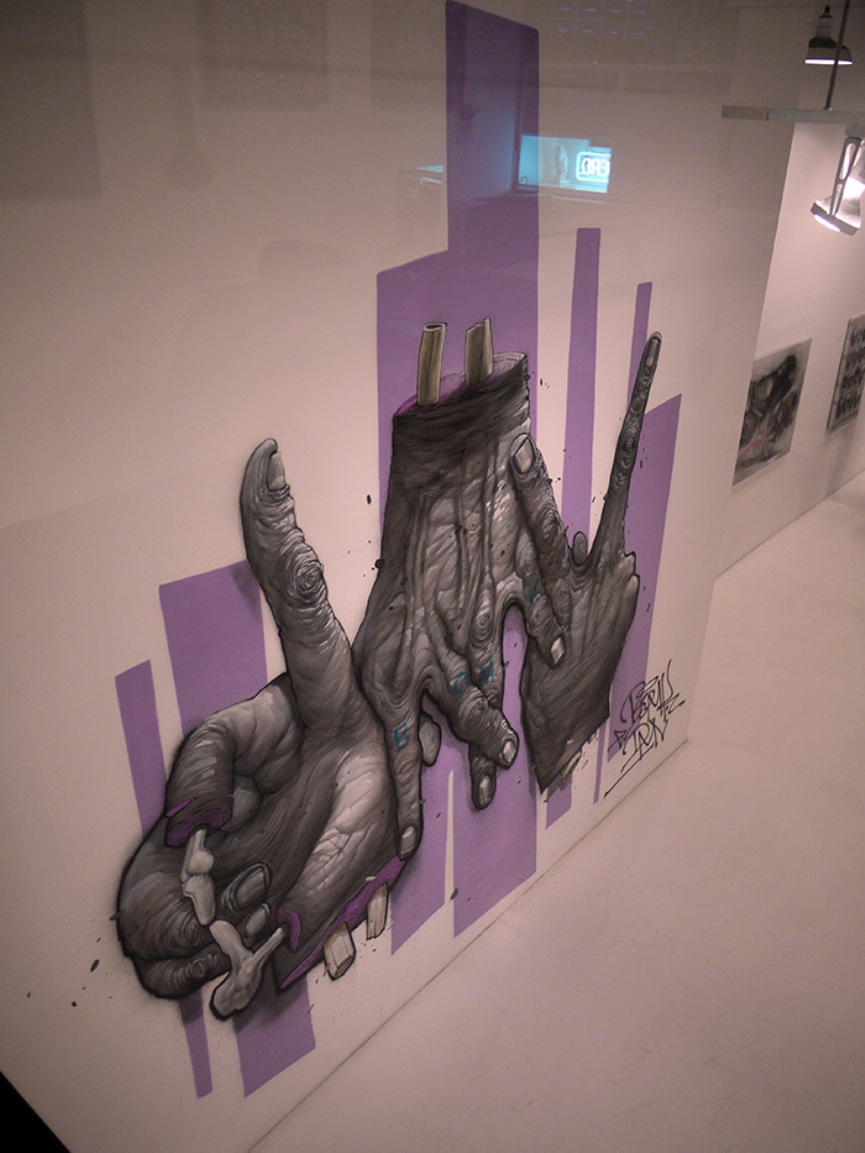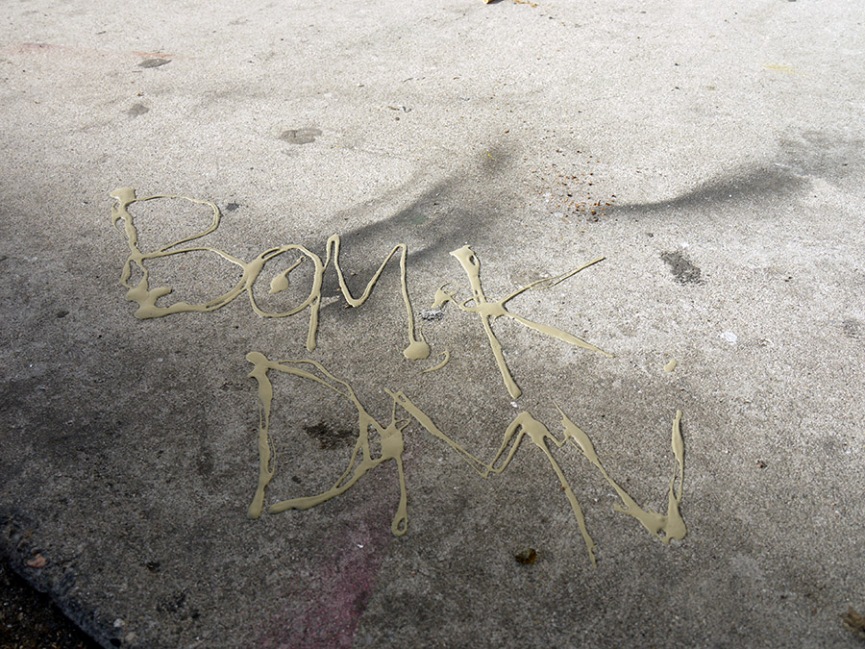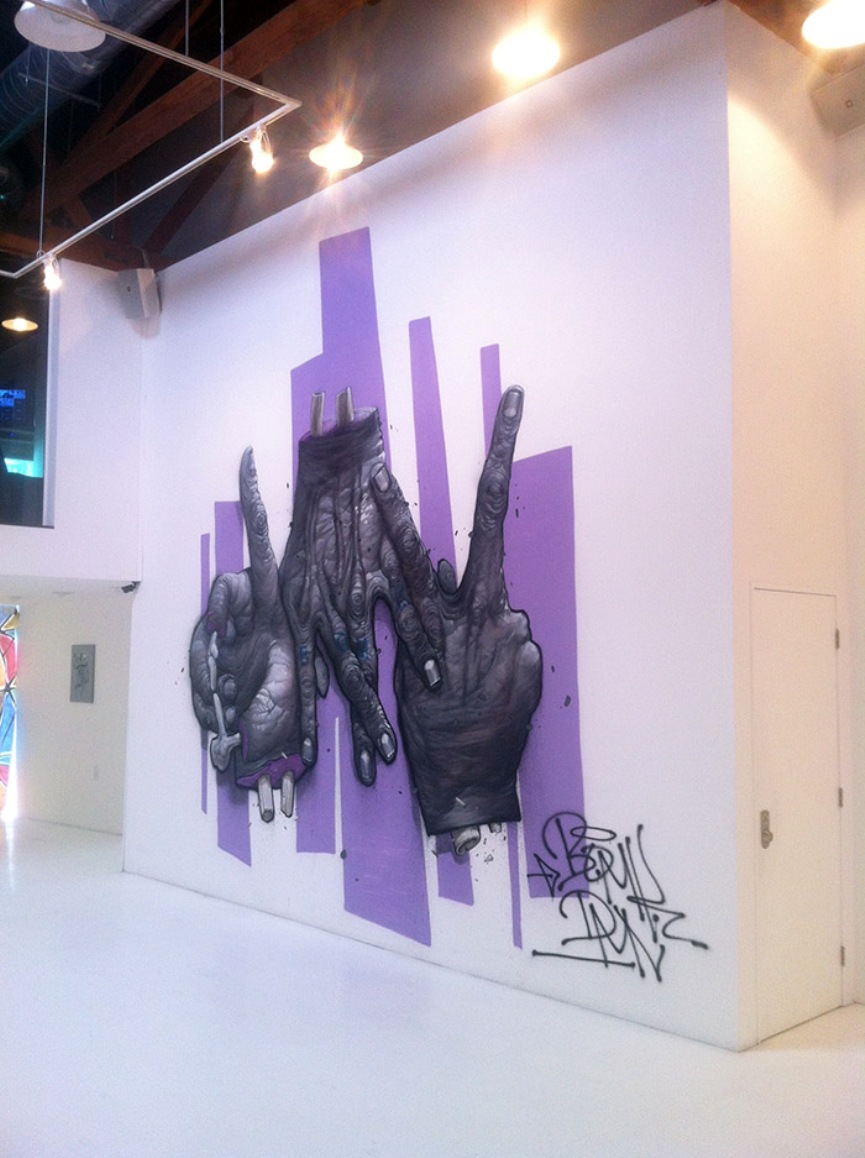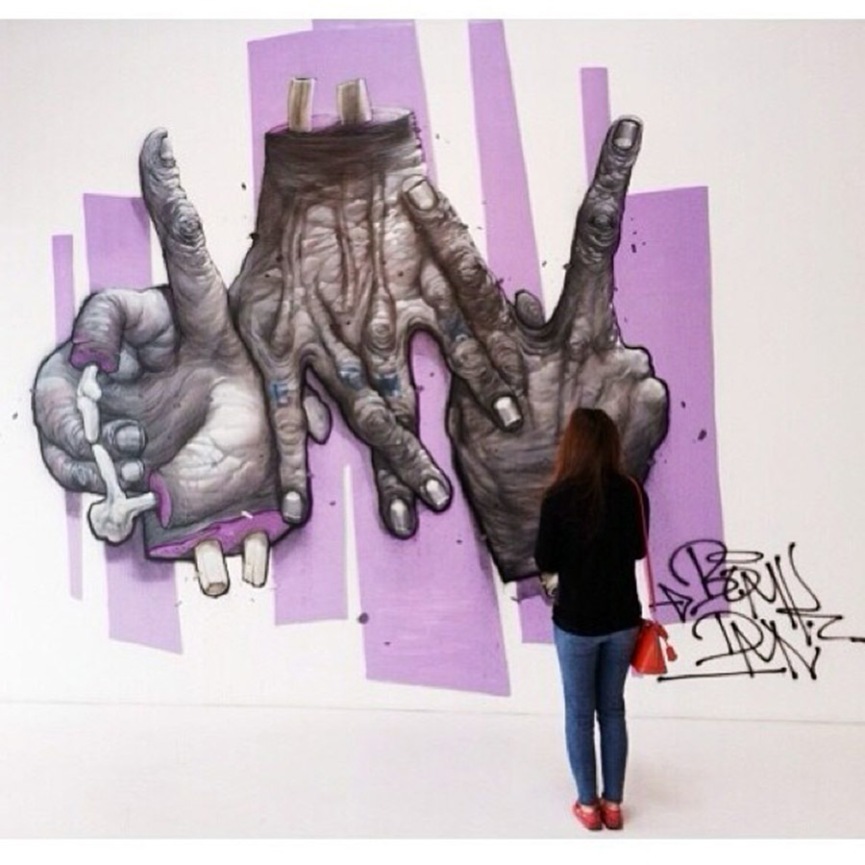 Follow These Galleries
Paris, France

MONTPELLIER, France

Berlin, Germany