Brad Downey at Ruttkowski;68
Brad Downey's exhibition has just opened at Ruttkowski;68 Gallery in Cologne, Germany. The show presents the latest works by this amazing American artist, who is probably best-known as installation artist orchestrating "spontaneous interventions" in public spaces. Brad Downey's work breaks the norms of institutionalized art – imposed setting of museums, galleries and art market, dominated by money. On the other hand,  Ruttkowski;68 Gallery is quite open for "dissident" art expressions, and the show entitled Souvenirs has opened on April 3rd. In this article, you will see exclusive images of Brad Downey's show at Ruttkowski;68 .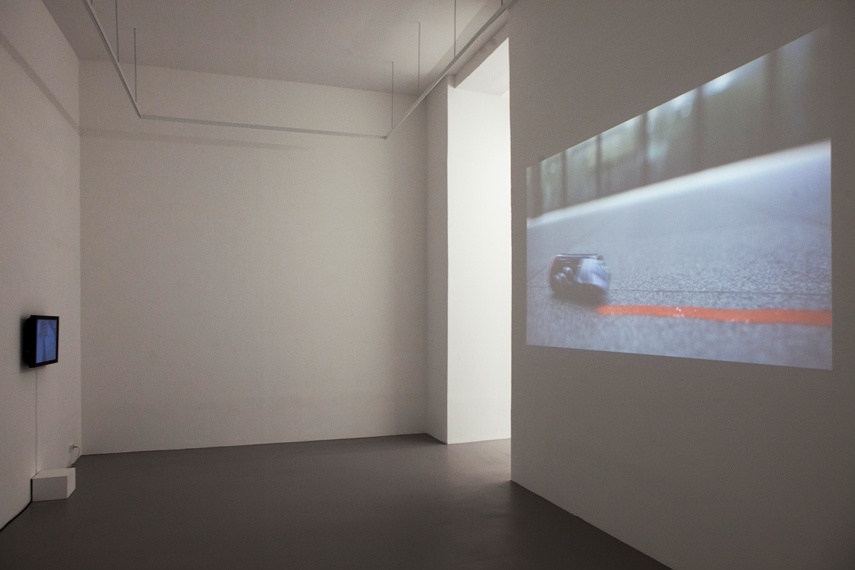 The Brad Downey's Art
Brad Downey is Berlin-based artist whose work is concentrated on actions against predictability and institutionalism. (that is why he is quite critical of institutionalized art – it's sometimes boring because of its predictability). Public space and urban environments are alternative platforms where art targeting dominant discourse may be exposed (street art is probably a synonym for this types of alternative platforms – check out our latest street art update). Downey is not labeled as conceptual artist; however the concept often dominates over artistic expression. Aesthetics plays secondary role in his art; more important are materials he uses, and the reasons why he uses specific materials while creating a piece. He communicates his concepts through a wide range of media – film, painting, sculpture, drawing. Brad Downey's film-making was probably crucial for his future career. He documented street artists and their practice in New York, yet it was the inclusion of the graffiti artist Verbs which changed the course of Downey's developing career, turning him from a documenter of artistic practice to an artistic practitioner himself, from an objective observer to an active participant. Brad Downey's works are usually made of objects that may be perceived as quite banal (for example, he uses keys, nails, magnet, balloons). He creates art using the objects of every-day life: utilitarian materials of the cityscape, trivial items of daily existence (similar practice can be noticed in the work by El Anatsui). By re-arranging these materials into novel, inventive, and incisive new forms, Brad Downey not only detaches them from their original context but also forms artworks that are exhilarating and sublime. Brad Downey's spontaneous sculptures last as long as the public or officials care to allow, or the nature of Downey's materials determines the duration of the piece (his sculpture practice has many similar elements with the works by Mark Jenkins). Therefore his work truly enriches our understanding of contemporary sculpture, and his sculptures sometimes have elements of performance art.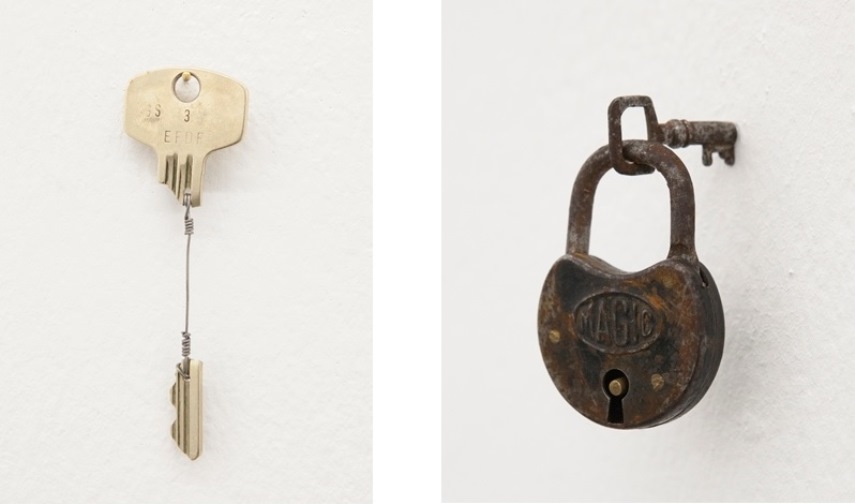 Brad Downey: Souvenirs
The Brad Downey's show at Ruttkowski;68 is entitled Souvenirs. This title perfectly describes main concept of the artist's work. With his techniques of détournement and re-contextualization, Downey reinterprets banal objects to create revelatory artworks. These act as "souvenirs": they recall their past as well as triggering fresh emotional and intellectual associations. One example of Downey's art is Self-Contradiction, which features a padlock threaded through the loop of its matching key. The key shoots out of a wall, as if from an invisible door lock. In this position, the padlock – which is etched with the word "magic"- can never be opened again. But lack of usefulness does not equal lack of meaning. The work raises issues about everything from re-purposing to accessibility.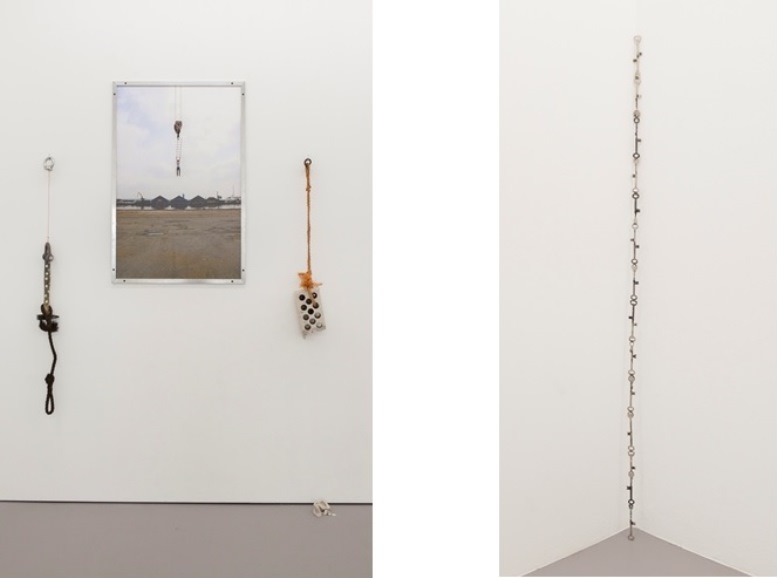 Brad Downey at Ruttkowski;68
Souvenirs is Brad Downey's first exhibition with Ruttkowski;68 Gallery. The exhibition was opened on April 3rd, yet you still have time to visit this amazing show. It will be on view until May 17th at Ruttkowski;68 Gallery in Cologne.
Sign up for My Widewalls, and be informed about upcoming exhibitions!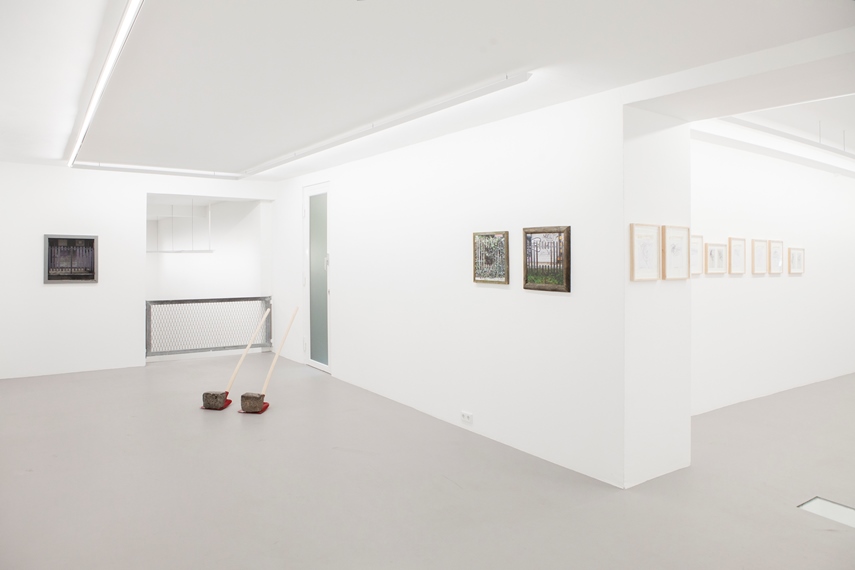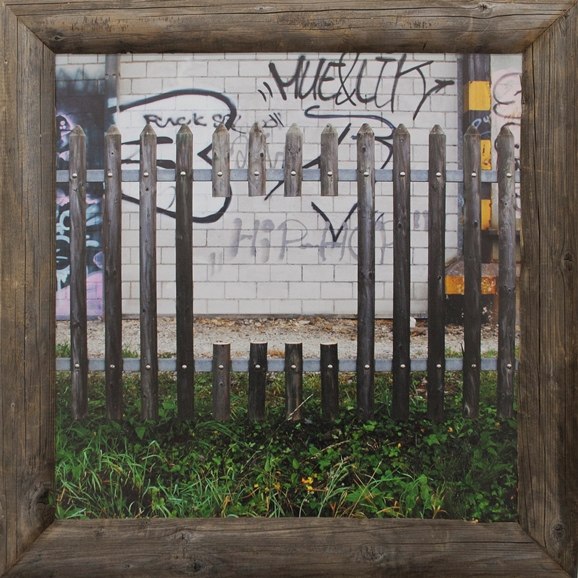 Featured Image: Brad Downey -Low Mow, 2015
All Images courtesy of Ruttkowski;68 Gallery.